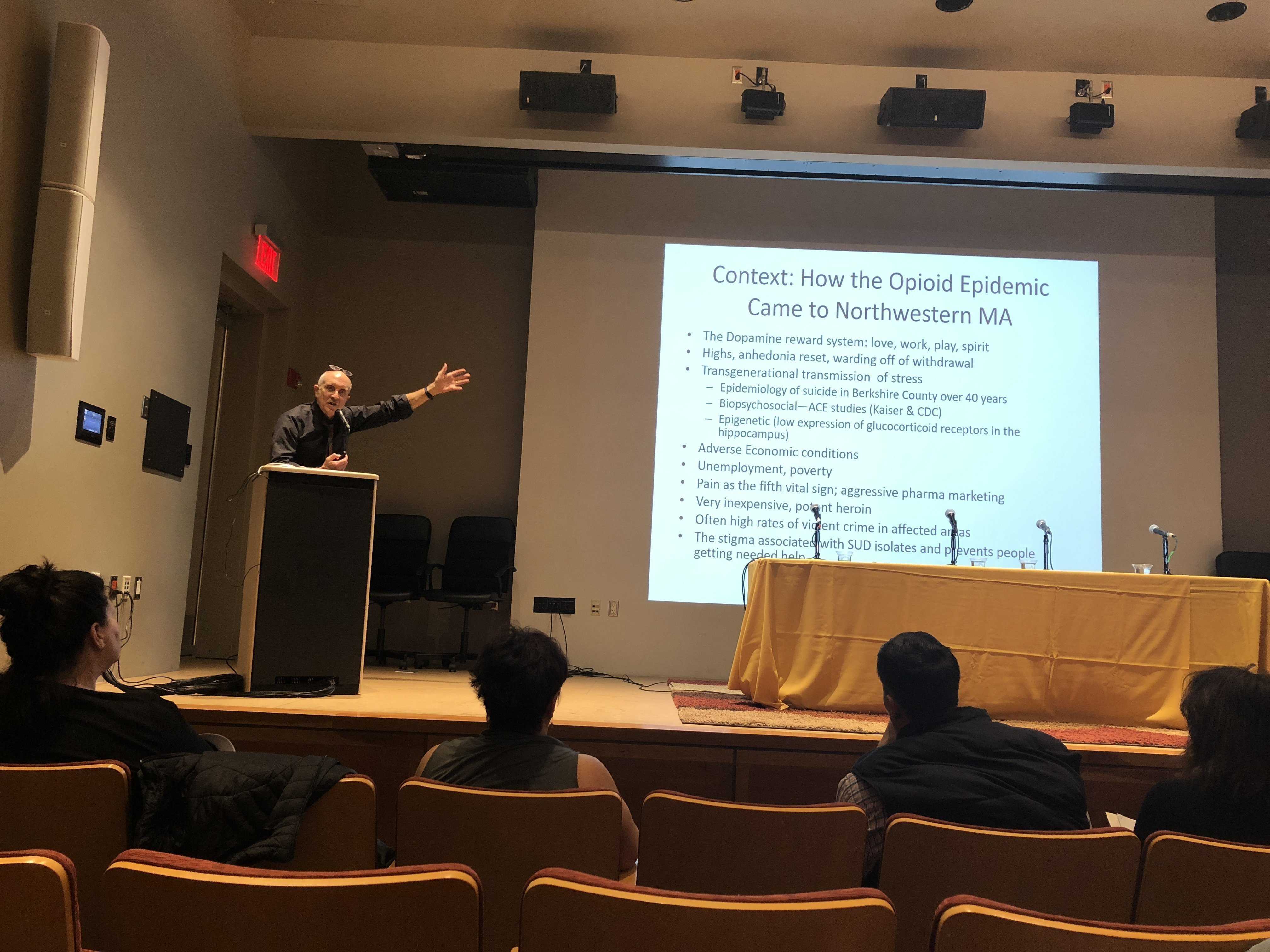 Last Wednesday, panelists Alex Sabo of Berkshire Medical Center, Wendy Penner of the Northern Berkshire Community Coalition and Kenna Waterman of the nonprofit Josh Bressette Commit to Save a Life addressed the opioid epidemic in northwestern Massachusetts as a part of this year's Williams
Reads initiative. 
Sing, Unburied, Sing by Jesmyn Ward – this year's Williams Reads book, which all incoming first-years read over the summer and discussed during First Days – deals with issues of racism, addiction and poverty. The program has extended beyond First Days, however, including a campus visit by Ward in October, a campus-wide installation titled "Complicated Love" this upcoming February and a panel on the opioid epidemic that was conducted this past week. 
"It's a program that invites faculty, students, staff and community members to gather together to have a shared reading experience and to be able to explore diversity and have critical, engaging discussions," Dean of the College Marlene Sandstrom explained at the panel.