Athletes of the Spring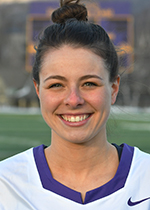 EMMA TENBARGE '19
WOMEN'S LACROSSE
Peapack, N.J.
Emma TenBarge '19 was named to the All-NESCAC Second Team last week, after a record-breaking final season for the Ephs. TenBarge, who has a career total of 145 goals, became the first Eph woman to surpass 40 goals in a single season since 2010. TenBarge started in all 15 of the team's games this season and her 105 draw controls are the most by any NESCAC player in 18 years. TenBarge was also honored as the NESCAC Player of the Week for play ending April 14.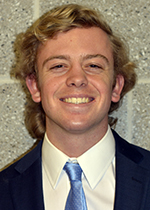 CORY LUND '21
MEN'S LACROSSE
El Segundo, Calif.
This spring, Cory Lund '21 became the first Eph player to score over 50 goals in a single season since 2000. Lund was selected as the NESCAC Player of the Week for play ending April 28, after helping the Ephs to victory with seven goals in their last regular season game against Middlebury and NESCAC quarterfinal win over Colby. Lund's overall performance contributed to the team's 15–3 season, which set a program record for the most wins in a season.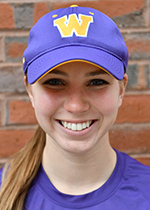 MACKENZIE MURPHY '19
SOFTBALL
Diablo, Calif.
Mackenzie Murphy '19, a pitcher and infielder for the Ephs, became the all-time program wins leader on April 7. Murphy has recorded 57 wins during her career at the College, with 38 complete games in 58 starts. This season, she is 11–3 with 11 complete games in 12 starts. Along with her 1.85 ERA in a team-high 91.0 innings pitched, Murphy is batting .302 with five home runs.