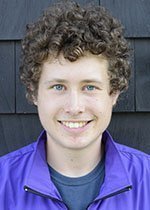 Ryan Cox '20
Men's cross country
Bainbridge Island, Wash.
"He has had a steady upward trajectory since his first year, and made the most progress in last spring's track season, then again during his high mileage training in Kenya. Now in the fall [he is] mastering a faster start, smart positioning, and a long strong finish with a sprint on the end." – Head coach Pete Farwell '73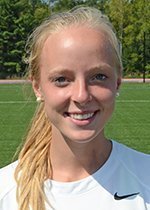 Libby Dolan '19
Field hockey
Barrington, R.I.
"Simply put, Libby is clutch! She thrives under pressure and has been an offensive threat all year. While she has scored many of our goals. It should also be noted that she is very talented at creating offensive opportunities for her teammates. We love Libby!" – Head coach Alix Barrale '93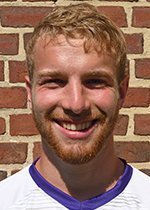 Eric Hirsch '19
Men's soccer
Williamstown, Mass.
"It was fitting for him to score the game-winning goal on Saturday as he has truly elevated his game in training over the past couple of weeks. Eric's competitive energy has been a catalyst for our team all season long and he has maintained a determined mindset and unselfish attitude no matter what the situation." – Head coach Erin Sullivan '96