Neighborhood Leadership Team restructures responsibilities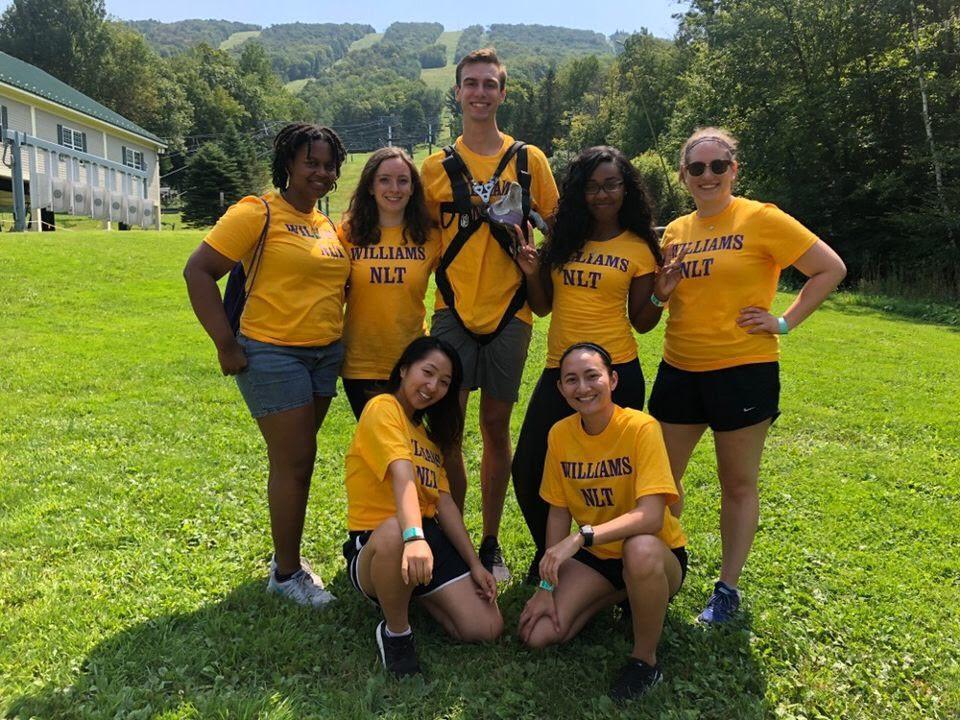 This year, the Office of Student Life (OSL) modified its neighborhood programming model for on-campus upperclass residences in each of the College's four neighborhoods. This year, the student Neighborhood Leadership Teams' (NLT) responsibilities have shifted to include existing campus programs: Williams After Dark (WAD), Intramurals, Life After Williams (LAF) and Lyceum dinner. In the past, these programs were coordinated separately from Residence Life and Housing, but each of these committees are now comprised entirely of House Coordinators (HCs) and chaired by a Neighborhood Director. They hold weekly meetings to plan their programs. 
Assistant Directors for Residential Life and Housing Madeline Polidoro and Patricia Leahey-Hays explained that this change has come from a reformatting of NLT events, rather than a change in the HC role itself. "There actually haven't been any changes to the House Coordinator (HC) position specifically," they said. Overall responsibilities for HCs remain the same; however, the programming model under which the NLT operates has been revised."
The College has four residential neighborhoods: Currier, Dodd, Spencer and Wood. Each of these four neighborhoods is led by a NLT, consisting of a student Neighborhood Director (ND) and six or seven HCs. In addition, an assistant director for residential life and housing from the OSL helps to oversee management for each team. Each HC is responsible for helping with programming for their neighborhood and the campus as a whole, ranging from bi-weekly house snacks to events such as Homecoming and Winter Carnival. 
The prior structure provided a vague definition of the NLT programming. "NLT's previous programming model stated that house coordinators were expected to complete programs in the following areas: Health/Wellness/Spirituality, Diversity/Inclusion/Cultural, Art/Expression, Community Service/Sustainability and Winter Study/House Cup," Polidoro and Leahey-Hays said. "These focus areas were very broad and open-ended, resulting in HCs having a lack of direction when planning events for their houses and neighborhoods."
That is the reason why OSL changed the structure and format of NLT's programming responsibilities. "This year, the NLT's programming model is broken down into three distinct parts: house-level programming, neighborhood-level programming and campus-wide programming," Polidoro and Leahey-Hays explained. 
While house-level and campus-wide programming have remained the same as in past years, the neighborhood-level programming has changed to provide more structure, encompassing WAD, LAF and Lyceum. "NDs and HCs were able to provide their preferences for which committee they were most interested in being part of, thus concentrating their energies and interests into programs they feel more excited about," Polidoro and Leahey-Hays said. "Overall, it is our hope that these structural enhancements will provide a more guided and passionate approach to the programmatic efforts of the Neighborhood Leadership Team."
Anna Sun '19, the current HC of Prospect and a HC for the past three years, explained her responsibilities for this year as a member of WAD. "We were informed of these new programming responsibilities over the summer, so I wasn't expecting the increased time commitment or the responsibility of all-campus programming," she said. "That being said, I've planned two events so far (Spa Night and Paint and Cider); they went well and I enjoyed planning them in the end." 
In addition to planning events, HCs are still expected to make residence life more convenient for students in ways such as maintaining the house bulletin board, addressing house damage and cleaning issues and resolving residential complaints. 
HCs are also required to attend training to prepare them for their job. As a part of this training, HCs are required to arrive to school two weeks before the fall semester begins. The intensive five-day program includes conflict resolution training, bystander training, diversity and inclusion training and meetings with administrative departments including campus safety and security, facilities, environmental safety and accessible education to fully equip HCs for their positions. 
There has been discussion about implementing incentives for their work, such as stipends or conveniently located parking lots. This could further emphasize the responsibilities of HCs and keep them accountable, as there have been problems in the past with HCs neglecting their duties. 
Although being a HC is demanding, some HCs argue that there are benefits from taking on the role that cannot be measured by compensation. "Although not all residents choose to participate in house events, it makes me happy when people reach out to me and have a good time at events," Sun said. "When I was a sophomore, conflict resolution and resolving residential complaints were stressful tasks at first, but I learned to be assertive and confident in my responsibilities and ability to resolve issues. I think being an HC suits me because I like to decorate, bake and plan events, and I care about making the house a nicer place to live." 
Leahey-Hays said. "Overall, it is our hope that these structural enhancements will provide a more guided and passionate approach to the programmatic efforts of the Neighborhood Leadership Team."