Liz Robinson '90 chosen to chair board of trustees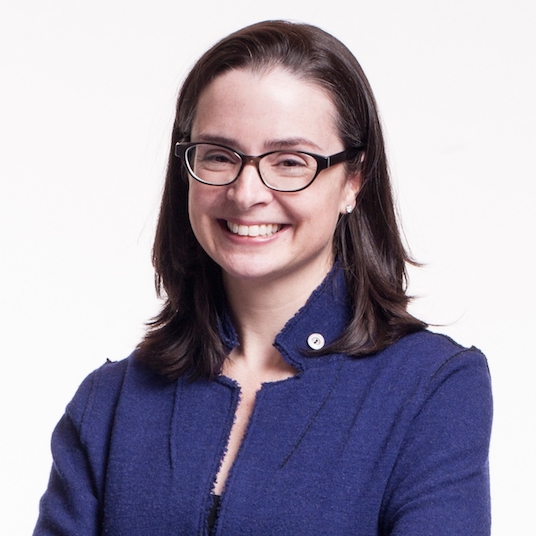 During last weekend's annual fall meeting, the College's Board of Trustees elected Liz Robinson '90 as its next chair. Robinson, who will begin her term on July 1, will succeed current board chair Michael Eisenson '77. 
In an email sent to the College community, President Maud Mandel praised Eisenson for his dedication during his four-year term as chair. "Under Michael's leadership, the board announced its landmark sustainability commitments – goals toward which we're continuing to make progress," she wrote. "He also guided the creation of our Investment Office, which has done such an extraordinary job of generating support for financial aid, among other programs. And he led the search process that brought me to Williams as president, for which I'm especially grateful!"
Robinson retired in 2016 after 25 years at Goldman Sachs, the last decade of which she served as the firm's global treasurer. Since then, Robinson has served on the Board of Directors of the Bank of New York Mellon and Russell Reynolds Associates, as well as the director of Every Mother Counts, an organization that works to provide maternity care in
developing countries.
In addition to serving on the College Board of Trustees since 2011, Robinson is an associate agent for her class and was a member of the presidential search committee, as well as a member of her class' 25th reunion fund committee. Her extremely positive experience as a student, during which she majored in economics and served as a Junior Advisor (JA), inspired her to remain involved in the College as an alum. "I loved my four years at Williams," she said. "The experiences I had in and out of the classroom, the friendships I made and the lessons I learned all shaped the person I am today." As a board member, she has appreciated the opportunity to contribute to many important conversations and moments in the College's development. 
"Over the last seven years, my board service has enabled me to participate in the dialogue on topics like educational access and affordability; and last year it was a privilege to be part of the team that identified Maud as our 18th president," Robinson said. "Williams continually evolves, but what has not changed is the focus on the liberal arts and the value of learning and living in a small and intimate community of people who are involved in that work. One of the things I'm proudest of as a trustee is the work we've done to nurture and support that learning community."
Robinson is excited to continue this work and take on a new leadership role as board chair. "Being a trustee has given me the extraordinary chance to work alongside my fellow trustees, administrators, faculty, staff, students and alumni on issues that impact the College and its community," she said. "I'm delighted that starting in July I'll have the opportunity to contribute to those efforts in a new way as board chair."
Between now and the beginning of her term in July, Robinson is looking forward to working with Eisenson to ensure a smooth transition. In addition, she is excited to work with President Mandel as the College embarks on a strategic planning process. "It's rare and quite special that a school like Williams offers us the chance to step away from our everyday lives and think big thoughts about where we want to be in 20 or 30 years, and then how we want to get there," she said of the possibility to be involved in larger visions for the College. "It's a way of making sure we continue doing our best work in changing circumstances and making our already great institution even stronger!"