Just Visiting: Greta Snyder studies intersection of ecology and race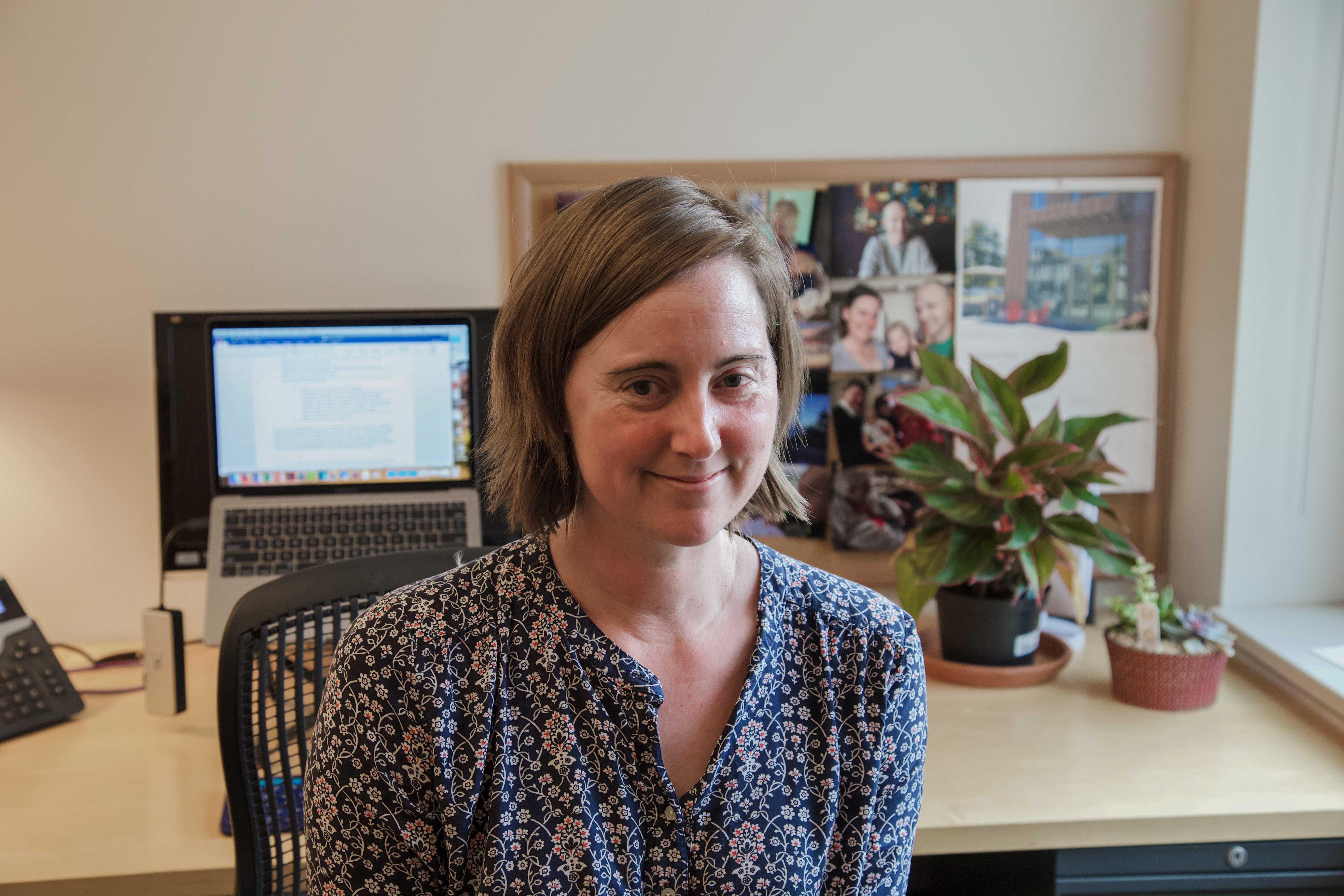 This fall, Greta Snyder began her three-year tenure as a visiting assistant professor of women's, gender and sexuality studies [WGSS], marking her return to the United States. after spending five years abroad teaching at Victoria University of Wellington in New Zealand. Although her love for New Zealand runs deep, Snyder is excited to be back in her home country and is eager to get involved on campus. Snyder's courses this year, three of them in the WGSS department and one in political science, focus around questions of social ecology, the functions of societal power and structural inequalities.
Snyder, who grew up in a small town in Maryland, first became interested in issues of structural injustice and racial disparity in high school when she had the opportunity to work with communities from urban Baltimore. This experience, she said, led her to study political science and theory at Haverford. "I found that political theory gave me particularly powerful tools to both understand the roots of those inequities and also to think about how transformation might occur," she said.   
Her work as a professor and researcher of political theory and WGSS centers around the notion that changes can occur. "It asks you to dream a better world, that's sort of what you're expected to do," she said. "Thinking about how things ought to be, that isn't necessarily something you're empowered to do in other disciplines."
Snyder has two main research projects at the moment. The first focuses on how ecology and race inequality intersect. "I'm interested in the way that thinking ecologically might inform or invigorate or shift the way that we think about race and racial inequity," she said.
She is also exploring how power is conceptualized in transnational activism in a second research project. Snyder's concern is how power is conceived based on what actors and actions are deemed most important and worthwhile.
While her academic interests have remained constant, the College's environment is quite literally a world away from the Victoria University of Wellington where she worked for five years. The differing class sizes, Snyder said, are something she is still getting used to. In one of Snyder's classes this semester, there are three students. This, she said, is a dramatic change from the 80- to 350-person lecture classes she taught at Victoria University.
This move to a liberal arts college is, in fact, part of what interested Snyder in coming to the College. She attended Haverford, another small liberal arts college, and expressed excitement to "rediscover" a similar environment. "This is a kind of experience I know from student perspective," she said.
Outside of the classroom, Snyder is adjusting to life in Williamstown. She and her partner, Ben Snyder, who is also new to the College's faculty as an assistant professor of sociology, are very much enjoying life in the Berkshires thus far. Alongside their son Elliot, who will be two at the end of October, the Snyders have been attending sports games, visiting nearby farms and exploring all the area has to offer.
The most surprising part of the move so far, said Snyder, was running into an old friend on Spring Street during her first weekend in Williamstown. "I was like, who could be yelling my name? We had just moved from New Zealand!" she said. It was, it turns out, Katie Hart, assistant professor of chemistry and a friend from Haverford whom Snyder had not seen in 15 years. The two found themselves at the same college with children who are the same age, a decade and a half later. "[Williamstown is] small but still offers unexpected connections," Snyder said. "Maybe you could say that's the magic of small towns, right?"