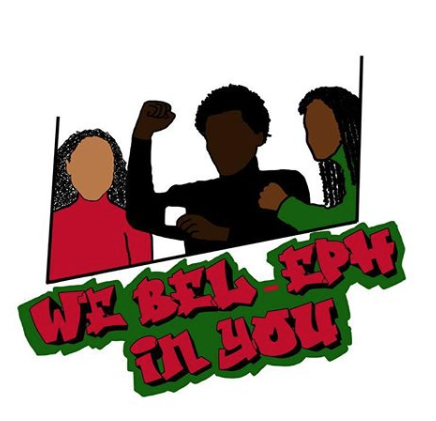 A group of current students at the College organized Black Previews, programming for Black students admitted to the class of 2023 that is designed to provide both supplements and alternatives to Previews, the admitted students programming organized by the Office of Admission, in an attempt to more accurately portray the experience of Black students at the College to prospective students. Black Previews events, which are open to all '23s and include a cookout, academic panel, extracurricular discussion, party and more, began Tuesday night and will continue through Wednesday night.
This is the first time that students have coordinated events for prospective students who identify as Black. The events were created with the aim to give Black prospective students the opportunity to enter shared spaces with current Black students, and to better understand life at the College from the perspective of some Black students, according to organizers, some of whom found Previews events to be "exclusive" when they attended as prospective students. Prospective students are welcome to attend both Black Previews and Admissions-organized events; for example, prospective students could chose to attend either or both of the dinners offered by Black Previews and Previews.
Isaiah Blake '21, one of the organizers, said that students, including those who are affiliated with Black Student Union, felt compelled to create Black community for prospective and current Black students alike to foster inclusion at a predominantly white institution.
"Every time we create space for community, we create the affinity spaces that we've been calling for," Blake said. "Creating Black community is beautiful, but always threatening to institutions of power. But it always gets created because it's necessary. Black community helps us survive predatory violence."
Seyi Olaose '22 and Blake attended last Tuesday's College Council (CC) meeting to request funding for Black Previews, and they expressed displeasure at the ways in which CC treated the request and interacted with them, characterizing the experience as racist. Blake said he was "appalled by how this was handled."
Olaose elaborated on the necessity for Black Previews at the meeting. "A lot of the events at Previews are very exclusive and do not really show students what it is like to be a Black student at Williams," Olaose said, emphasizing the importance "to connect Black prefrosh with students on campus and help them commit to Williams."
Student organizers have informed prospective first-years of the events in various ways, including handing out programs to student hosts and to Black-identifying students, according to Olaose at last week's CC meeting. Additionally, organizers have used social media to inform members of the community about Black Previews, including the Instagram account, "Black Williams 2023" (@blackpreviews). The account's description reads, "I love you. I love me. I love us. I love we. #BlackPreviews <3 <3," echoing words chanted at the Feb. 21 March for the Damned, which was organized by the Coalition Against Racist Education Now (CARE NOW).
Current students helped organize Black Previews, work which involved planning events, creating shirts and programs and more.