Cari Naftali speaks on humanitarian refugee work in Greece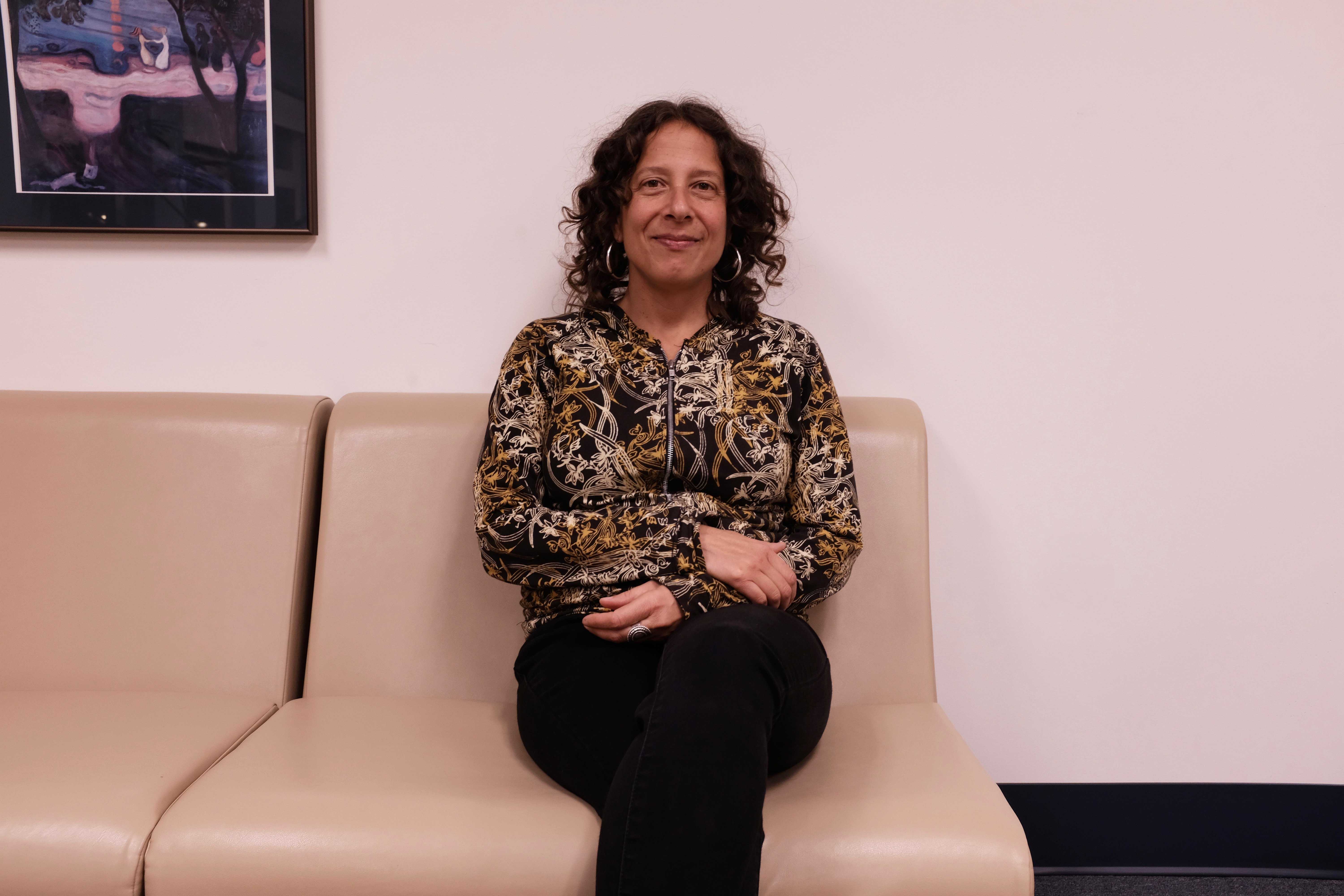 It is nightfall in Lesbos, Greece. The temperature drops below 45 degrees. As the frigid water laps up against the rocks, a receding wave leaves behind the remains of a faulty life vest. Then, a small rubber dinghy – intended for 20 people, yet in actuality crowded by over 60 – appears over the horizon. A group of humanitarian volunteers waiting on the beach rush to the shore. These refugees were lucky; they had survived traveling over the treacherous waters of the Aegean Sea for days without food. But their journey had only just begun.
Last Friday, on National Refugee Shabbat, the Williams College Jewish Association (WCJA) and Refugee Advocates: No Lost Generation (NLG) invited one of these volunteers, Cari Naftali from Stockbridge, Mass., to share her experiences. "[This Shabbat] is loosely organized by the Hebrew Immigrant Aid Society … when congregations around the country create a shabbat experience dedicated to refugees," Emma Lezberg '20, Tzedek (community service) coordinator for WCJA and chair of NLG, said. The Parsha (the weekly Torah reading) for this Shabbat was Lech Lecha, which describes the experiences of Jewish people wandering in search of freedom, bringing to mind today's global refugee crisis. "[We should] recommit ourselves more broadly to welcoming the stranger in whatever form that stranger comes – all ha'ivrim, all the people who cross over," Lezberg said.
In an interview before the dinner, Naftali noted that she felt compelled to lend a hand to humanitarian groups after closely following the refugee crisis. In 2015, she raised enough funds to cover her travel expenses and found herself in the thick of the Syrian refugee crisis in Lesbos. For three and a half weeks, she volunteered with a Swedish organization called Lighthouse Relief. Naftali explained that this was her most intense experience. "It was my first direct exposure with this level of suffering in the world," Naftali said.
Each day saw the arrival of thousands of refugees – Syrians as well as Afghanis, Iraqis and Iranians – soaking wet, suffering from hypothermia and other significant wounds. "Rarely anyone spoke English," Naftali said, explaining the language barrier. "Once in a while there would be a young man who could speak English and translate, but [the situation] was chaos, and we were just scrambling to get people dry and warm."
Due to the nature of the situation, there was no time or room to have philosophical or religious discussions with the other volunteers; however, Naftali found this significant. "Although we were volunteers from all over the world with different religions, languages and cultures, we were all volunteers," Naftali said. "We came there for the common purpose of wanting to help people." There were only a handful of volunteers on the island, all of whom were running on a few hours of sleep. "As horrific as the situation was, the cooperation was amazing, and it gave me hope to be working together with these people."
On her second trip, Naftali volunteered on the Macedonian border, specifically helping mothers increase their milk production for breastfeeding. "Most people do not think about [infant feeding], but it is an important topic because in war, a baby who is bottle-fed is in danger of becoming very sick and dying," she explained. Not only is infant formula expensive, but, due to unsanitary conditions, it is difficult to make safely.
Where do these refugees end up? Most, if not all, believed that their stay in Lesbos was temporary, and up until 2015, they were able to move toward the opportunities they had hoped to find in Europe. But in 2016, Europe and Turkey struck a deal to close the border. "Since then, thousands of refugees have been stuck in overcrowded and inadequate camps on the island," Naftali said. "And they keep coming in."
The lack of U.S. coverage adds to the misunderstanding of the scope of the problem. Naftali noted that while the media underreports the plight of these refugees, the crisis continues. "Doctors Without Borders declared a state of emergency [for] Moria refugee camp in Lesbos because both mental and physical conditions have gotten so out of control," she said. These refugees suffer multiple layers of trauma, Naftali said, as a result of "escaping the war, horrific ocean travel, abuse from smugglers and being confined in these inhumane camps with no hope of getting out."
Since 2015, Naftali has traveled to Greece three times to work firsthand with refugees. Her work has affected her deeply, in part inspiring her to achieve certification as a lactation counselor. Naftali currently helps remotely; she stays in contact with some of the refugee families, and she shares stories of her experiences with organizations.
We are in the midst of the largest humanitarian crises in human history, with 68.5 million people forcibly displaced worldwide. "One person is forced to flee his or her home every two seconds. That's 44,400 people per day," Lezberg explained. Currently, the U.S. government is imposing even stricter immigration control and reducing the amount of refugee aid. It is in times like these that stories like Naftali's need to be amplified.