Michael Wang '17 takes part in advocacy related to anti-Asian discrimination lawsuit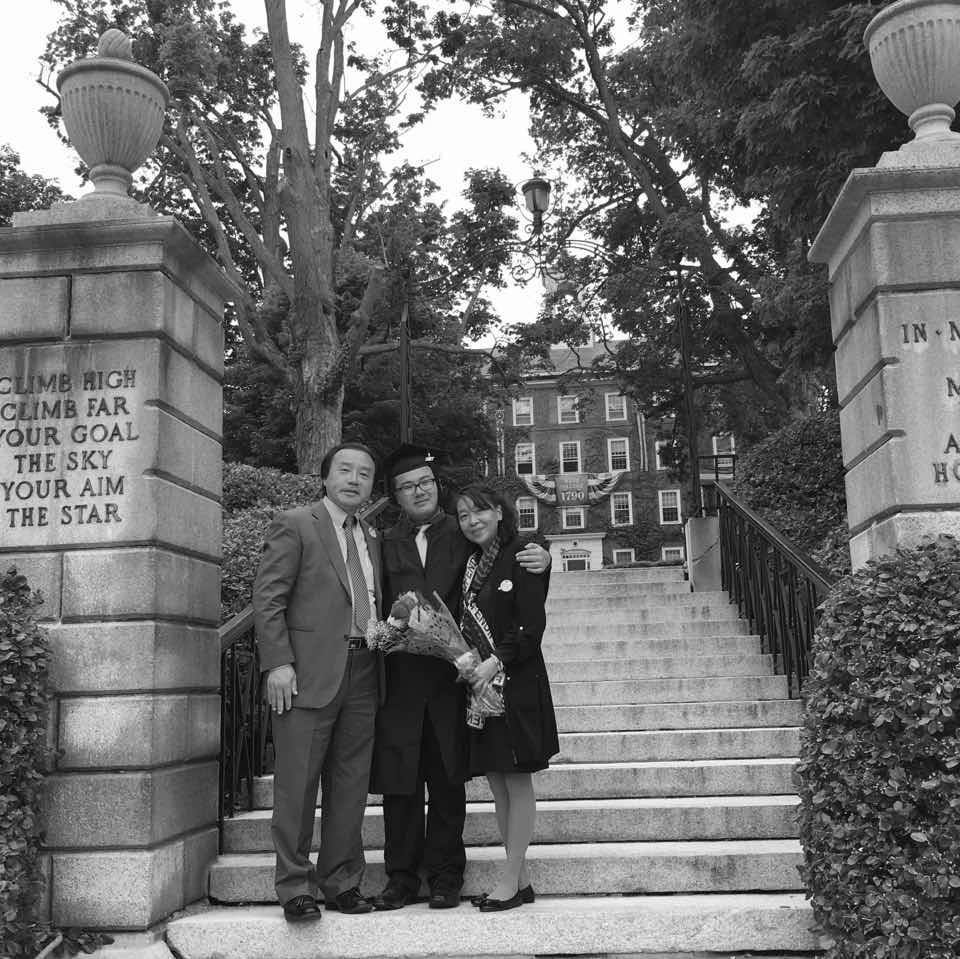 On Monday, a trial regarding anti-Asian discrimination at Harvard was brought to the United States District Court in Boston. The plaintiffs, along with the Department of Justice (DOJ), allege that Harvard's admissions practices intentionally discriminate on the basis of race. Filed by the anti-affirmative action group Students for Fair Admissions (SFFA), the lawsuit is expected to last approximately three weeks and have consequential outcomes potentially impacting affirmative action policies. Michael Wang '17, a graduate of the College and an informal spokesperson of the SFFA, alleges discrimination by numerous other colleges to which he applied but was rejected. 
Michael Wang '17 was unsure about what he could've done better after rejections from Yale, Princeton and Stanford. His high school resume was stellar, boasting a perfect ACT score, a 4.67 GPA, a founding role in his high school's math club and a piano performance at President Obama's inauguration, according to The New Yorker. Wang began to wonder if his race was a factor in his rejections. He decided to email the schools that rejected him, but he was not satisfied with their responses. 
"The answers they gave were vague," Wang said. It appeared to him that the schools were dodging the question of how much his race factored into his admissions decision. At the time, Wang did not have the means to file a suit, but he filed a complaint with the Department of Education (DOE) in June 2013, knowing that they possessed the investigative resources that he did not. Wang did interviews with the DOE, and they agreed that something was wrong, but that there was no smoking gun. Nothing further happened as a result of his complaint.
Wang's grievances about affirmative action found themselves a champion in Edward Blum. Wang reached out to Blum after seeing his work on the Supreme Court case Fisher v. University of Texas. Blum runs a legal defense fund called the Project for Fair Representation, which is designed to help challenges to policies of racial and ethnic preference. In a quote he gave to The New York Times, Blum stated, "I find the plaintiff, I find the lawyer and I put them together, and then I worry about it for four years." 
Wang got in touch with Blum, who expressed his desire to find Asian plaintiffs to bring a suit challenging the use of race in affirmative action. Blum created the SFFA, "a nonprofit membership group of more than 20,000 students, parents and others who believe that racial classifications and preferences in college admissions are unfair, unnecessary and unconstitutional" according to the group's website. In 2014, the group filed a suit against Harvard, as well as The University of North Carolina at Chapel Hill. In the lawsuit against Harvard, which went to court on Monday, the SFFA alleges that Harvard is "engaging in racial balancing year after year." The lawsuit also claims that Harvard fails to comply with the strict standards that were set in the 2013 Fisher decision, particularly with regards to the requirement that schools "implement race-neutral means to achieve student body diversity before turning to racial classifications and preferences." Harvard denies the claims of discrimination, citing a 29 percent increase in annual admissions of Asian American applicants over the past decade. 
On Aug. 13, 2018, the DOJ filed a statement of interest, proclaiming, "Harvard has failed to carry its demanding burden to show that its use of race does not inflict unlawful racial discrimination on Asian Americans. To the contrary, the record evidence demonstrates that Harvard's race-based admissions process significantly disadvantages Asian American applicants compared to applicants of other racial groups— including both white applicants and applicants from other racial minority groups."
 This statement of interest against Harvard's motion for summary judgment serves as a break with the previous presidential administration, in which the DOJ and DOE issued a policy guidance stating that "racially diverse schools provide incalculable educational and civic benefits by promoting cross-racial understanding, breaking down racial and other stereotypes, and eliminating bias and prejudice." The DOJ and DOE laid out ways in which schools, both elementary and secondary, could achieve diversity. If either side appeals the verdict of the suit, there is the potential that the case may reach the Supreme Court, setting a precedent for the use of race in college admissions.
Wang has spent several years challenging affirmative action for its discrimination against Asian applicants. While Wang has become a de facto spokesperson for this movement, he doesn't agree with every element of Blum's goals, particularly Blum's desire to eliminate race as a factor in college admissions. In a speech to the Houston Chinese Alliance, Blum stated, "That's the goal of these lawsuits, to eliminate the consideration of race and ethnicity in applying."
To Wang, affirmative action is necessary in principle, but can create many issues in practice. "Someone has to give up spots for another; it's a zero-sum [game]," Wang said. But when, in seeking to diversify a college class, another minority group is harmed, it is an indication that the system is broken. "Affirmative action is a Band-Aid to patch up these issues," Wang said. "The root cause is simple: we don't have a good public education system." Wang believes that affirmative action appears much too late, and by the time students apply to colleges, disparities have had years to solidify. "If you give everyone the equal tools to start with, you will ensure diversity," he said. 
When asked to comment on its own affirmative action practices, the College's admission office emphasized the breadth of factors it takes into account. "We have many, many more qualified applicants than we can possibly enroll, so we use a holistic admission process that takes into account many factors, including a candidate's transcript, high school coursework, letters of recommendation, standardized test scores, personal and family background, lived experiences and co-curricular interests and talents," Stephanie Gonzalez, associate director for diversity recruitment, said on behalf of the admissions office. "We aim to build a student community that is broadly diverse – socioeconomically, racially, ethnically, religiously, geographically, politically, academically and extracurricularly, to name a few –and work hard to ensure that students on campus reap the educational benefits that flow from living and learning in a diverse community."