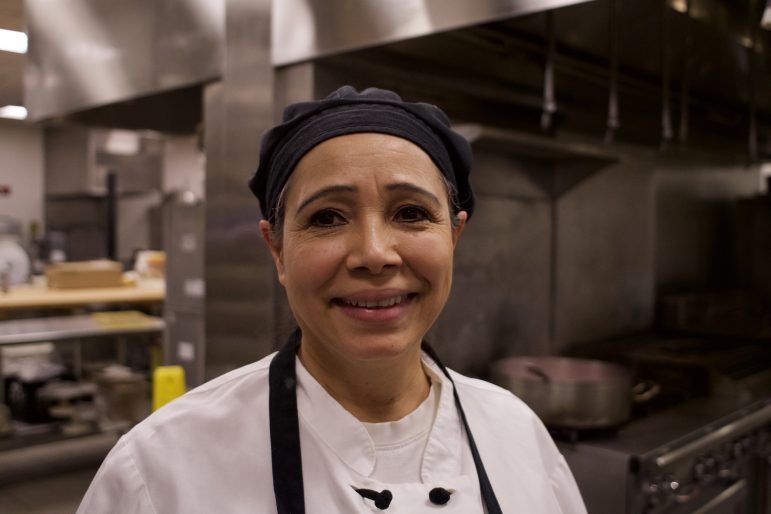 One fifth of College staff who responded to the 2017 Williams Staff Committee (WSC) staff survey said that they worked another job in addition to their job at the College.
Staff members cited financial security as the reason they seek to bolster their income through additional jobs, although they also expressed contentment with their wages at the College. Some say that changes in personal circumstances motivated them to take up another job and that they felt that working multiple jobs was necessary for their wellbeings.
"The qualitative responses in the staff survey indicate that the need to work other jobs outside of Williams is for the purpose of covering necessary expenses, not frivolous purchases," Williams Staff Committee representatives said.
In the 2014 staff survey, staff members were asked to rate how much they agreed with the following statement: "I need to work other jobs to supplement my Williams income." Twenty percent said that they "agree" and 13 percent said that they "strongly agree." Respondents in that survey were not asked if they worked another job.
Ada Moreno, a cook at Whitmans', works two days a week caring for elderly people in their homes, as well as one day each week cleaning apartments. Because she works at the College five days a week, she often works two different jobs on the same day. She said that she has been caring for the elderly for eight years and picked up the cleaning job two months ago because she believed it was financially necessary.
"It was just something that I knew I needed to do to survive," Moreno said. "I still have time for my family, my grandkids and friends. My grandkids mean the world to me. I feel like I have to be there for them if they need me for any reason. I like to feel secure, like I always have something I can fall back on. You need to have money."
In each of her jobs, Moreno tries to attend to the needs of the people around her and makes sure not to allow any job to interfere with another, she said. She added that one reason she continues working the jobs is that she also enjoys them.
"I always try to make everybody feel like I'm there for them," Moreno said. "I can't tell the students, 'I'm tired. I can't cook you an egg right now.' I do the same at Williams, I do the same at caring and I do the same at cleaning. I never blame any jobs or anything that I'm doing. I don't make excuses. … No one knows what I do outside of Williams because I always come in ready to work."
Moreno came to the U.S. from Honduras 35 years ago, settling in North Adams. She worked in the Modern Aluminum and General Cable factories before receiving a part-time job at the College 28 years ago, when she was still a full-time worker at General Cable. She began working days at the College and nights at the factory.
"I was happy to get a part-time job at first," she said. "They were really nice. I learned a lot over the years… I would go home, wait for my kids to come home, feed them lunch, then go to work at night."
Leticia Guzmán, a prep and service attendant at Whitmans', said that she works another cleaning job to supplement her income and that she enjoys both her jobs.
"As of right now, it's not an option," she said about working only one job. "I started when I was working 20 hours a week, and I needed more hours. I couldn't leave the cleaning job because I love the people there."
Guzmán said that the benefits, the colleagues and the students make her job at the College exceptional.
"This job is the best that I've had – the benefits, the people. I love what I do," she said. "I like to help the students. I like to fix their meal, maybe if it's making a sandwich or a salad. You can be friends with them… If it wasn't for the students, we wouldn't have a paycheck. We wouldn't be able to provide for our families… I love my job here."