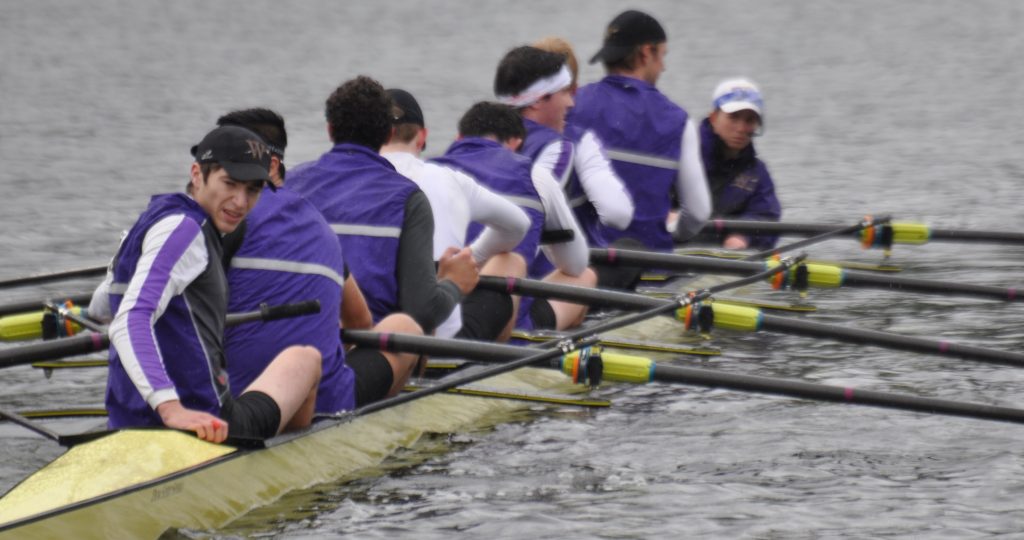 On Saturday, men's crew placed second in its first meet of the fall at the Head of the Snake regatta in Shrewsbury, Mass.
The men traveled to Lake Quinsigamond in Worcester County to open up fall racing against several New England crews at the Head of the Snake. Williams brought three eights to the event.
It was Williams' first year competing in the regatta, a primer for next weekend's Head of the Charles Regatta in Boston. Hosted at the main spring racing venue, it was a novelty for the crews to get the chance to see the other end of the lake and row the course in reverse direction.
Up first, the Ephs 'A' boat started at the back of the 1V pack, as Williams was not seeded due to their status as first-time racers at the regatta. The crew set a strong tone before officially getting onto the course, passing Johnson and Wales during their build into the starting line. This momentum set the Ephs in their rhythm, and gave them the confidence to attack the crews further ahead.
By the midpoint of the race, the men reeled in NESCAC rival Middlebury with a strong move. Coming through the bridge at the end of the 2K course, the Ephs found new energy and launched a ferocious drive to the finish. The men drove through UNH on the 2K course and finished strong in a time of 13:36, good enough for silver behind Holy Cross.
Coxswain Piper Higgins '21 was pleased with her crew's composure and aggression during the race. "The race went well. Our plan was to stay composed and aggressive and we did just that. We are pleased with the result but hungry to race at the Charles next weekend," Higgins said.
The 2V followed the strong example set down by the 1V to turn in a solid place, laying a strong foundation for the weeks and months ahead. Rowing with similar aggression at the start, Williams was able to pass UMass Lowell 'B' in the top half of the lake, before slipping past Johnson and Wales on the 2K course. Williams finished in a time of 14:07, placing ninth overall and fourth among 2V crews.
Coxswain Alison Robey '20 called the race, "A promising start to the season."
Closing out the day, many rowers made their fall varsity debut in the 3V. The young crew had one of their most composed and unified pieces of the fall, capping off a solid week of practice. The crew maintained a consistent smooth rhythm through the race and were able to walk away from Colby 'C' and up on Trinity 'C' over the race course. Williams finished in a time of 15:10, placing 17th overall and 3rd among 3V crews.
Williams will be back in action next week in Boston for the 54th annual Head of the Charles Regatta.