Six former assistant coaches recall their tenure at the College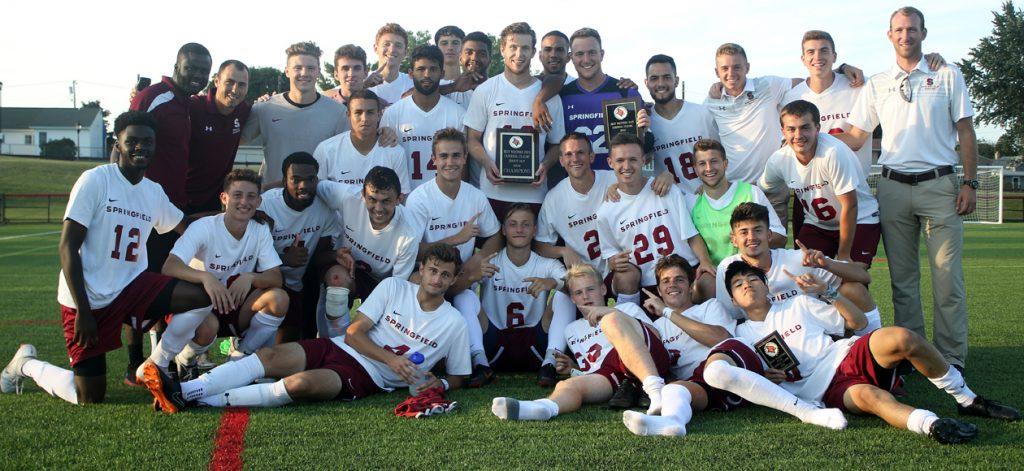 Six assistant coaches from the College have moved on to head coaching jobs at other schools, an unprecedented number in one year; these coaches include Alice Read, John McCreery, Joial Griffith, Tommy Crabill, Dave Dow and Karen Shaddock.
As of April, Read is now the head strength and conditioning coach at Vassar. Personal life drew former volunteer strength and conditioning coach Read to the College. Previously, the senior assistant director of fitness programs and personal trainer at the University of Montana, Read sought to continue her work in strength and conditioning at the College after her husband, Brandon Gruver, became the assistant women's track and field coach. Months later, Read became the assistant alpine skiing coach for the 2017-2018 season while continuing her work in the weight room.
"Coming to Williams was, in a career sense, exactly the kind of experience I was looking for to get me to Vassar," she said.
Like many of the other former assistant coaches, Read did not expect to leave the College so soon.
"I wasn't on a huge job hunt when this job popped up," Read said. "I was in the middle of the ski season, travelling almost every week." Read's time at the College was the first time she applied her coaching expertise at a Division III level, a setting Read had wanted to work in ever since her time as a Division III athlete. Read's best memory of the College was "the relationships [she] built among the athletics staff." "The thing that I made sure I saw in Vassar that I loved about Williams was the inclusiveness amongst the athletic department," she said. 
Also assuming a head coaching position at Vassar is McCreery, who spent one year at the College as the assistant men's lacrosse coach. McCreery spent three years before his time at the College as the assistant coach of Vassar's team. "I was planning on staying at Williams for three years, but an opportunity to go back to Vassar to be the head coach – I didn't think that would happen," he said. 
"It was a great environment to succeed [in]," McCreery said of his time at the College, where he helped the Ephs achieve a 6-4 record in the NESCAC. "I'm using a lot of what I learned at Williams – especially leadership, training, team culture, team bonding – to establish a new culture here at Vassar."
Griffith, who served as assistant coach for the women's basketball team for the 2017-18 season, assumed the role of head coach of women's basketball at Whitworth on July 1.
Having been the assistant coach to the Claremont-Scripps Athenas prior to her time at the College, Griffith "liked being at schools where academics were first and foremost" and couldn't pass up the chance to learn from the Ephs' Pat Manning, who she refers to as "one of the best minds in women's basketball."
"[Williams] is a close-knit community that you have an opportunity to learn a ton from – not only within your own sport… Even across campus, people that are not in athletics are very supportive," Griffith said.
Whitworth is in Spokane, Wash., "a basketball town" that is also home to basketball superpower Gonzaga. Griffith succeeds Helen Higgs, who coached Whitworth's team for 24 seasons. "This new position is an opportunity to take everything I learned over the last eight to nine years," Griffith said.
For Crabill, the culture at the College's athletic department made his three years as the assistant men's soccer coach memorable.
"As a coach at Williams, the neat thing is that the entire department is so passionate about teaching and leading," Crabill said. "You can always find yourself on a daily basis in conversation about your job and your work with college student-athletes…. Every day, a lot of the coaches go and eat lunch in the same space at Driscoll's. It sounds silly, but to be honest that was some of the best professional development I've ever gotten."
Now as the head men's soccer coach at Springfield, Crabill feels "lucky that Springfield has much of the same culture." The Springfield Pride is currently 7-3 in the NESCAC.
Dow served as assistant coach of men's and women's swimming and diving for three years and assumed the role of head coach at The College of New Jersey (TCNJ) on July 30. 
Before joining the Ephs, Dow built the swimming and diving program at Bethany College in West Virginia from a roster of two men and five women to two teams that saw their first winning seasons. Dow felt that he still had a lot to learn about coaching and jumped at the opportunity to work under four-time NCAA Women's Coach of the Year Steve Kuster and to take part in an accomplished program. "To be a student-athlete at Williams is to be at the highest kind of academic and athletic institutions you can be at for Division III," Dow said.
Now at TCNJ, a top public institution for Division III in the Northeast, Dow looks forward to gathering from his experience as a Division III athlete at a public college and as an assistant coach at a liberal arts college.
"What I really felt like I got out of Williams was how to create a great team culture; how to motivate student-athletes; how to build relationships with care and support… the culture of the program there – that's what I'm taking with me," Dow said.
Shaddock, who served as assistant women's lacrosse coach for one year, is now the head coach of the women's lacrosse team at Stevens Institute of Technology. After four years as head coach at Lycoming, Shaddock joined Williams soon after her former coach and mentor Alice Lee became the College's head women's lacrosse coach in 2017.
"I immediately asked her about an assistant position. The opportunity to coach with her was such a great learning experience," Shaddock said.
To Shaddock, Williams athletics was a supportive atmosphere. "I loved how close everyone in the [athletics] department was… so quickly it felt like family," Shaddock said. "It was a really exciting year for Williams assistant [coaches].I think it speaks volumes about Williams athletics."