Individual wrestler, Nordic skiers take on Nationals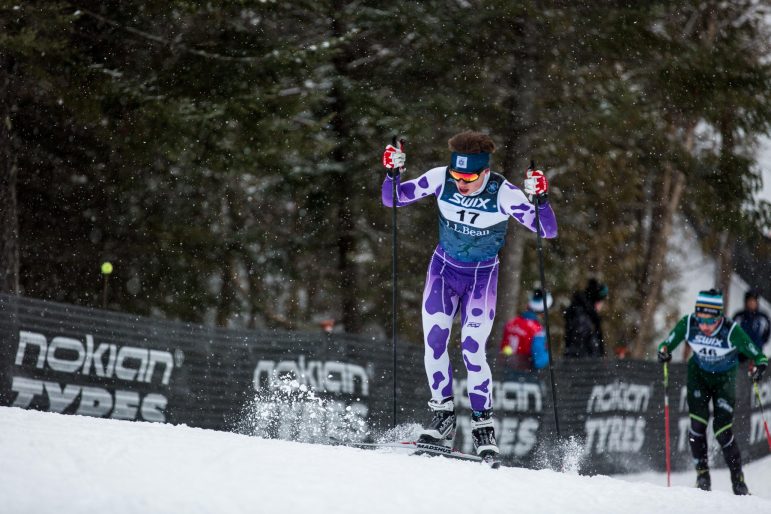 The end of the winter sports season brought a slew of NCAA tournament appearances for the Ephs. While many teams participated in their respective meets and tournaments, qualifying athletes in select sports competed without the rest of their teams. Wrestler Joey Rossetti '21 and Nordic skiers Braden Becker '19 and Isaac Freitas-Eagan '22 represented the College at Nationals individually.
Rossetti competed at the NCAA Div. III wrestling championships in Roanoke, Va., on Friday after earning third place in February's regional tournament.
Rossetti, who wrestles in the 141 lb. weight class, defeated Jarrod Brezovec of John Carroll University, who boasted a season record of 28–10, in an 11-7 decision in his first preliminary match. In his next match, Rosetti fell to Alma College's Brendan Ladd in a 7-5 result. A 6-3 loss to Evan Drill of NYU in the following match eliminated Rossetti from title contention.
"I'm so proud of Joey," wrestling head coach Scott Honecker told Sports Information. "Last year he didn't place in the region, and this year he won a match at the national tournament. That's incredible progress. Failing to medal shouldn't be an indication he needs to make changes; his performance this weekend shows that he is on the path."
Rossetti's loss ends the wrestling program's 2018-2019 season. The team will graduate Bennett Caplin '19, Ben Morton '19 and tri-captains Sebastian Dziadkiewicz '19, Alex Pankhurst '19 and Brendon Seyfried '19.
Becker and Freitas-Eagan, two members of men's Nordic, also competed in the NCAA Championship on Wednesday and Friday.
On Wednesday, both men competed in the 10k individual skate start race. Freitas-Eagan finished 28th out of the 40 skiers competing. Becker took 29th a mere three seconds later.
In their last race of the Championship on Friday, Becker and Freitas-Eagan competed in the 20k mass start classic. Becker crossed the finish line just over two minutes after the first-place finisher, placing 18th with a time of 57:54. Freitas-Eagan finished 29th in 59:05.
"Both Braden and Isaac had strong seasons and raced very competitively at NCAAs," said Nordic head coach Jason Lemieux '01. "About half of the NCAA field is made up of foreign skiers, so it's a different level of competition, but Isaac and Braden rose to the occasion and raced their hearts out on the course both days."
Although competing without the rest of the Nordic team was atypical, Freitas-Eagan still felt the team's enthusiasm. "Competing at NCAAs without my other teammates was definitely different," he said. "A good portion of them came up and watched the races, though, and there were plenty of congratulatory hugs at the line, and without a doubt, I felt the team love and support from those who couldn't make it."
The NCAA Championship marks the end of the Nordic season, as well as Becker's collegiate skiing career. The team also graduates Evan Carr '19, men's captain Nick Gardner '19 and women's captain Sonya Jampel '19.