College to end vaccine requirement, relax other COVID policies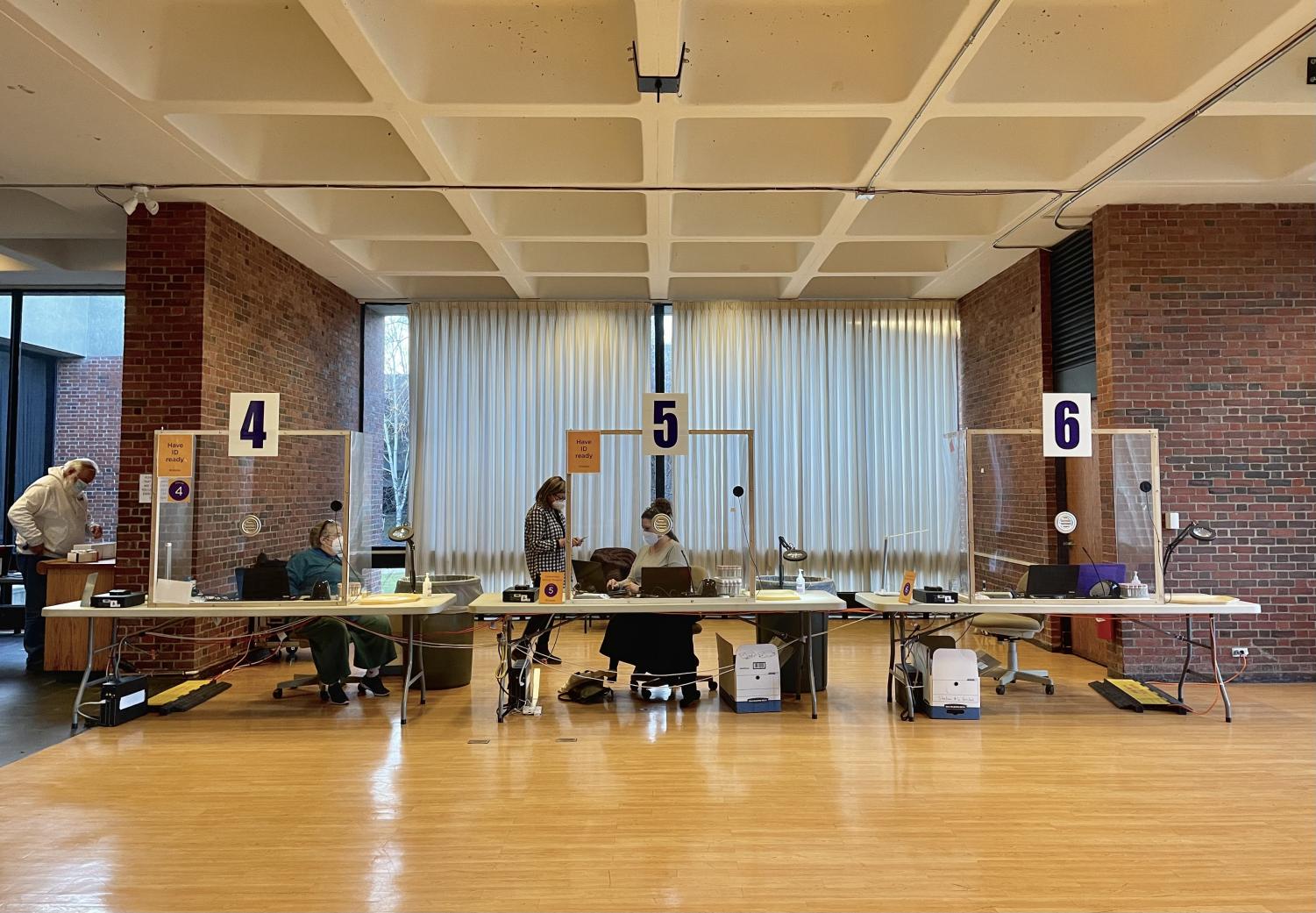 The College will relax its policies aimed at curbing the spread of COVID-19 on campus, Chief Communications Officer Jim Reische announced in an all-campus email on Jun. 22. While some COVID policies — such as required isolation after a positive test result — will remain in place, the College will no longer require its students or employees to be vaccinated against COVID, and it will cease to provide free masks and tests at the Paresky mailroom.
The removal of the vaccine requirement is effective July 1 for all faculty and staff and at the start of the 2023-24 academic year for all students.
Policies for the fall semester remain undecided. "We'll assess how things go this summer and announce details later," Reische wrote.
Starting in July, students who test positive for COVID will largely be subject to some of the same restrictions as during the 2022-23 academic year. They must still report positive test results to the health center, isolate in their rooms, take meals to-go, and wear a mask in any public spaces. Students living in doubles may still request emergency rooms if their roommate has not tested positive for COVID in the last 90 days.
While masks and tests will still be available at the Health Center, the mailroom will no longer distribute masks and rapid tests to students. Faculty may still require masks in classroom spaces at their discretion, and the College will continue to provide surgical masks for this purpose.
The College will no longer provide supplemental sick days to faculty and staff who test positive for COVID. College employees who test positive for COVID are no longer required to report those tests to Human Resources but will be expected to isolate off-campus,.
"Williams, like other colleges, is going to transition into treating the virus like other transmissible diseases," Reische wrote in his email. "The [College] leadership team felt that it was appropriate to step back from campus-wide requirements, while still ensuring room for folks to continue protecting ourselves based on individual needs and circumstances."