Sneha Revanur '26, founder of Encode Justice, advocates for youth voice in AI regulation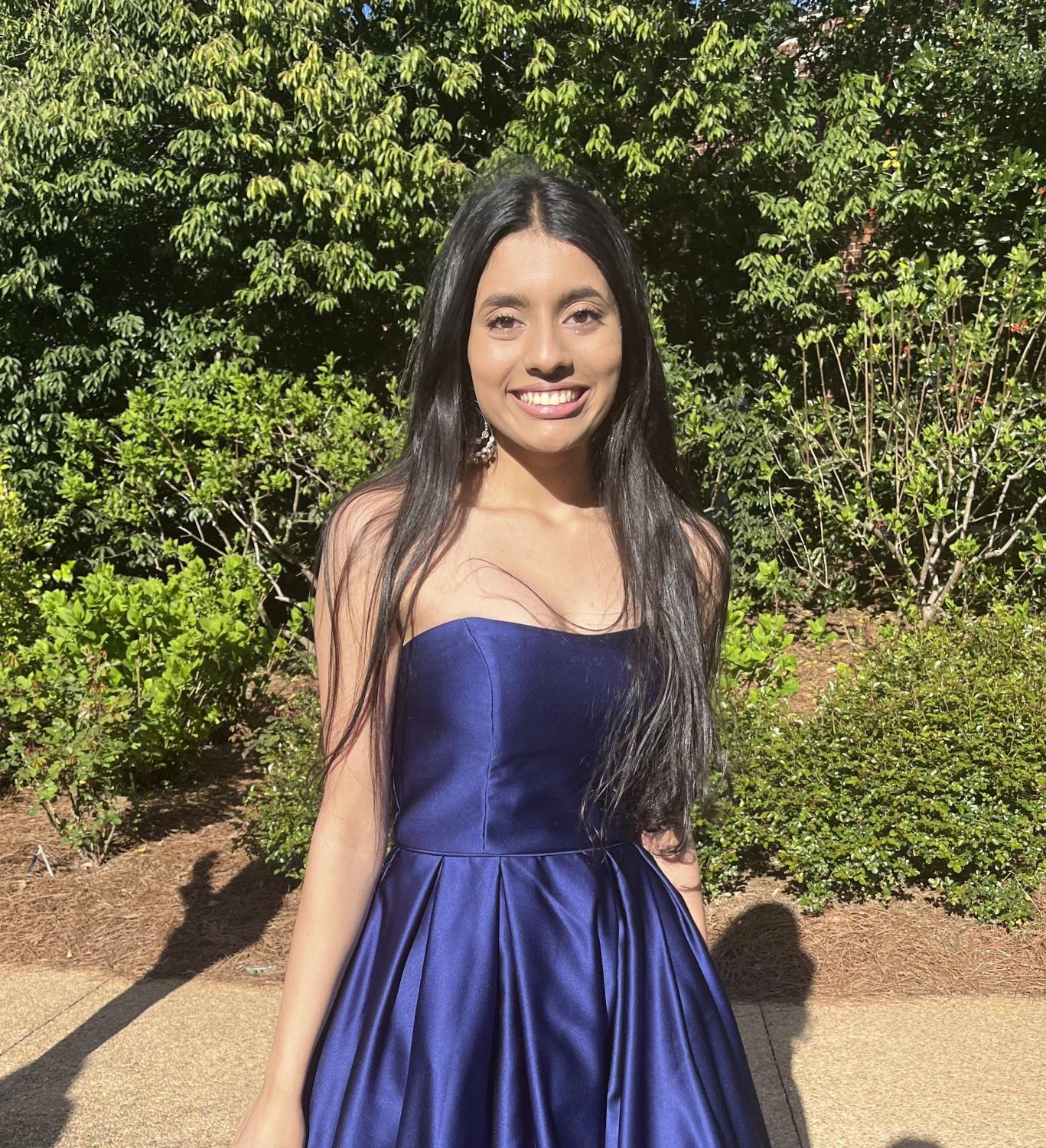 While many students spend their lunch break chatting with friends in Lee Snack Bar, Sneha Revanur '26 often holds Zoom meetings and takes phone calls to advocate for artificial intelligence regulation. Revanur is the founder of Encode Justice, a youth-led organization that fights for human rights and justice in the age of AI for which she currently serves as president. The organization — composed of 600 students from 40 countries — recently sent an open letter to Congress and the White House Office of Science and Technology demanding that leaders include young people in their efforts to ensure that AI is fair and ethical. 
Inspired by an article about the racial bias in software used by the criminal justice system, Revanur began her tech advocacy at 15 years old — when she volunteered to help defeat California's Proposition 25. Revanur, who is from San Jose, Calif., noticed the lack of a substantial youth voice in the campaign against the proposition, which would have replaced cash bail with a similar algorithmic system. She rallied her peers and partnered with the American Civil Liberties Union of Southern California and others to successfully stop the measure. "At that point, it was a pretty energizing victory for us," Revanur said in an interview with the Record. 
The victory inspired Revanur and her peers to found Encode Justice. "We realized that we already had this amazing team assembled [and] we already had youth who are thinking about these issues," she said. "So we decided to keep our mission alive and become an organization." 
"AI is such a powerful technology [whose] implications are still entirely unknown, and it's getting more and more advanced," Revanur explained. Encode Justice originally focused on the use of AI algorithms in bias, privacy, and surveillance. In the nearly three years since its founding, the organization has expanded its scope to include AI's effects on social media and labor displacement. "I think we have expanded to look at all those issues — making sure that AI uplifts human society and can be an ally and not an oppressor." 
Revanur helped draft the Youth Open Letter on AI Risks, in which Encode Justice joined nine other youth organizations to advocate for the inclusion of young voices in AI regulation and to demand concrete regulatory measures. The letter also acknowledges the "growing tension," as Revanur describes it, between present-day and future, longer-term AI risks. After the publication of the letter, Politico described Revanur as "the Greta Thunberg of AI" for her efforts to call on policymakers to change regulations.
She admits, however, that the rigor of a liberal arts education has posed some challenges, especially given her busy travel schedule during her first semester at the College. "When it comes to a small liberal arts college [where] you have five people in your class, being absent consistently is not the best thing," she said. Fortunately, Revanur found that professors expressed understanding and support for her advocacy work. Such support, she said, inspired her decision to attend the College in the first place. "I think one of the reasons why I chose Williams was because, at a school like this — a community like this, there is so much support for the work that you're doing," she said. 
Revanur, a prospective political economy major, hopes to attend law school and continue work in tech policy after graduation. While she maintains excitement for leading Encode Justice, she described the importance of passing it down to a younger leader soon. 
"I think it's really important that it stays in the hands of a true young person and not just myself for the rest of my life," she said. "Even once that does happen, I do hope to stay involved in this work and to work on tech policy and make that my career — albeit in a different way." 
Revanur stressed the importance of youth participation in regulating AI and policy-making. "The age distribution of Congress skews towards people who are very old, very out of touch with technology, and who did not grow up in a generation in which they were surrounded by machines at their fingertips," she said. She pointed to older lawmakers' technical illiteracy about AI and social media, like what she described as odd questioning of Mark  Zuckerberg during congressional hearings.
"I think it's really important that we have  younger voices pressing on leadership to actually take action on issues that are genuinely of concern to us," Revanur said. "If not, we're going to continue having leadership completely drop the ball on these issues."