Sports Information honors 10 student contributors through Deford, Pinsky Awards, address given by Chris Clarey '86 of New York Times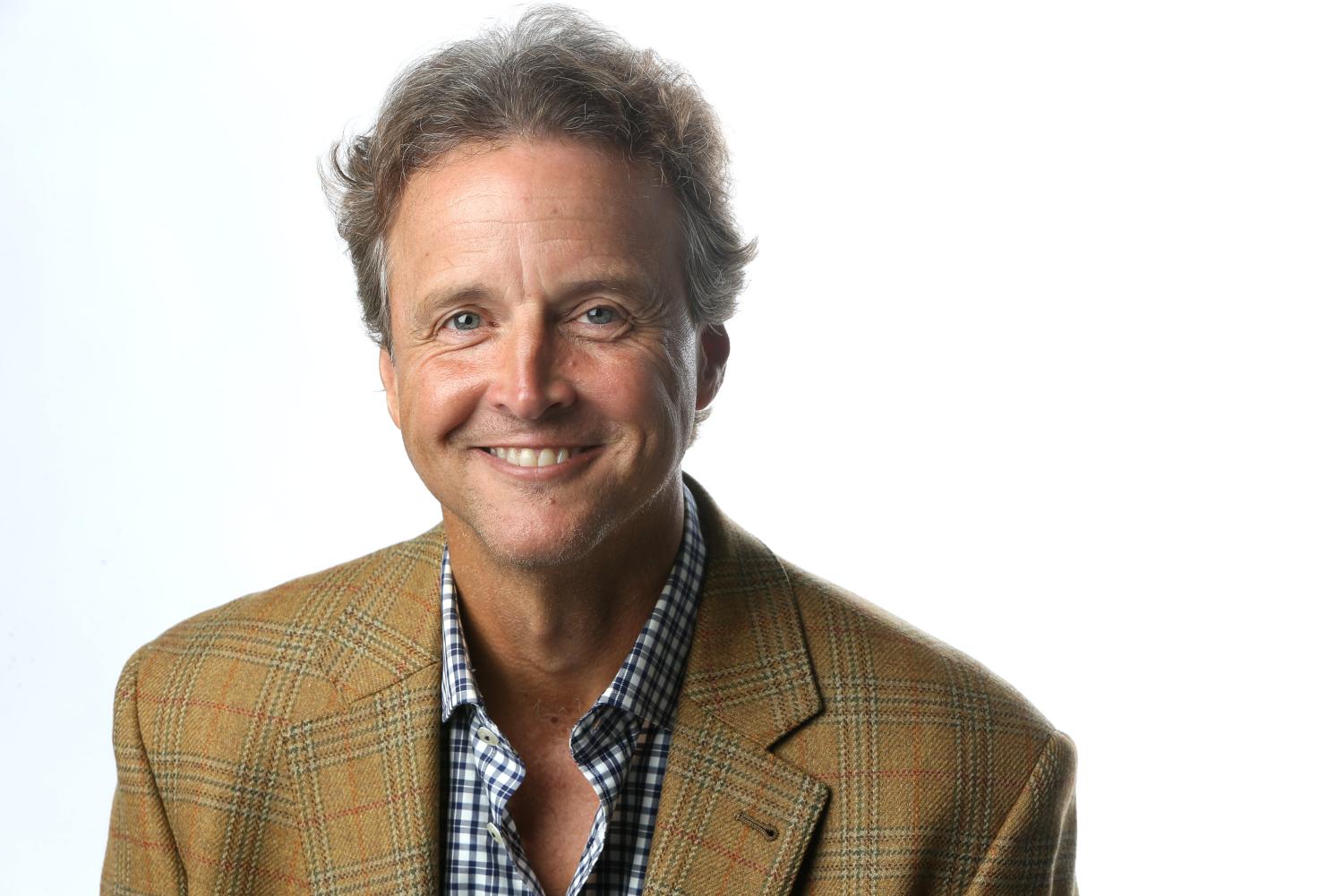 The Sports Information department held its annual Frank Deford and Aaron Pinsky Awards Ceremony on Thursday, honoring 10 exceptional student contributors to Eph Sports Information — the most students recognized in a single year in the ceremony's 32-year history. Chris Clarey '86, global tennis correspondent for The New York Times, delivered the ceremony's featured speech.
Both the Deford and Pinsky awards are the only ones of their kind in collegiate athletics, according to Director of Sports Information Dick Quinn. After arriving at the College in the fall of 1989, Quinn knew he wanted to create an award to recognize the work of student contributors to Sports Information, on whom the department relies to write accurate and timely game recaps for varsity teams.
For him, there was no better namesake for such an award than Frank Deford, a six-time National Sportswriter of the Year and longtime contributor to Sports Illustrated and NPR, whom Quinn called his "all-time favorite sportswriter."
"Frank and I shared a love for the color purple and a love for our daughters, both of whom had cystic fibrosis, and left us way too soon," Quinn said in his opening remarks at the ceremony.
The Pinsky Award, now in its 14th year, honors exceptional student contributors to sports broadcasting. The award is named in memory of Aaron Pinsky, a member of the class of 2006 and a former Sports Information commentator, who died from an incurable form of brain cancer in April 2010. Mike Needham '04 and Zack Ulman '06, friends of Pinsky, created the award in his name to ensure he "would never be forgotten at Williams," Quinn said. The Pinsky awardees are determined by reviewing webcasts and consulting personnel from the College's broadcasting partner, Northeast Sports Network (NSN).
The Deford Award, now in its 32nd year, honored Nick Alcock '25, Gigi Buckner '23, Jamie Cates '24, Jacob Fink '23, and Eamon Gara Grady '23.5 for their contributions in writing and photography, and recognized Jordanne Brazie '25, Max Hart '25, and Dhruv Muppidi '25 for their contributions in statistics-keeping. The Pinsky Award recognized Grace Collier '25 and Nikhil Ostrander '23 for sports broadcasting.
Following the awards ceremony, Clarey's talk described his career in global sports journalism spanning three decades, six continents, and over 70 countries. While at the College, Clarey majored in history and English, wrote for Sports Information, and played soccer, volleyball, and tennis. After graduating, he traveled the world for a year with lifelong friend and collegiate All-American Squash player Doug Robie '86. "Be careful who you talk to during First Days — you might be friends for life," he joked.
World travel has continued to characterize Clarey's career: after an internship at the San Diego Union, Clarey landed a "dream job" as chief sports correspondent and columnist at the International Herald Tribune, where he covered everything from the French Open to bullfighting in Seville. "People always ask me, 'Why cover sports when you can do anything?'" Clarey said. "I say, 'Sports does everything.' I often compare it to other global needs, like art and music. It's a passport to the world."
Since then, Clarey has covered iconic matches in nearly every major sport — including 14 Olympic games, six World Cups, and over 100 Grand Slam tournaments. For Clarey, the physicality and wit demanded by tennis remain the most compelling to report on. "It's like boxing without blood," he said.
Clarey's career has followed the consistent, epic matches that characterized the Big Three era — the rivalry between tennis icons Roger Federer, Rafa Nadal, and Novak Djokovic. In August 2021, Clarey's biography on Federer, The Master: The Long Run and Beautiful Game of Roger Federer, hit the shelves. The book became a New York Times best-seller and was translated into 19 languages.
On Friday, the Williams Bookstore hosted Clarey for a discussion and signing of The Master, moderated by Quinn. When asked what his next project will be after the publication of his 432-page biography on Federer's career, Clarey answered decisively. "After Federer, what do you do?" Clarey repeated. "Nadal."
Clarey has reported on Nadal since the tennis icon first rose to prominence in 2006: After Nadal won his second French Open at 20 years old, Clarey was assigned to follow his post-victory celebration. But rather than engaging in the festivities, Clarey says Nadal remained calm for the duration of the night.
For Clarey, Nadal's all-time record of 14 French Open titles, combined with his composure, make him a worthy subject for further investigation.
"As a journalist covering him, the scale changes," he said. "If Rafa raises an eyebrow at an opponent, that's a huge story. I'm excited to plunge into him — and I'm amazed someone could win 14 French Opens."
At the end of his talk, Clarey reflected on the volatile business model of print journalism and its future. "Democracy runs on watchdogs — and right now, the dogs are really wounded," he said. "But I still believe in the truth, and I hope you do too. Whether you cover sports or politics, it's worth fighting and writing for."