State Senator Paul Mark, State Representative John Barrett III lead town forum on campus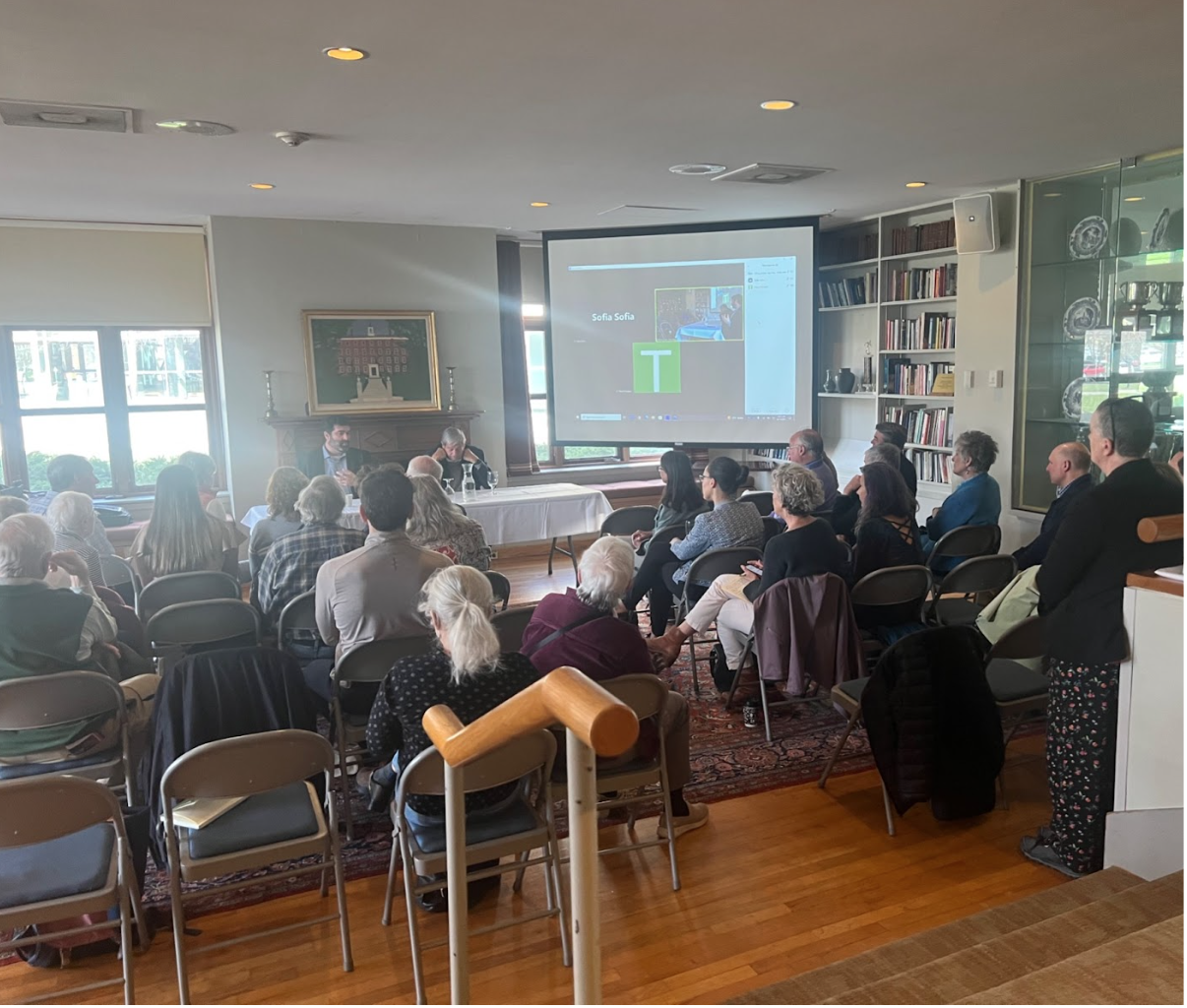 Massachusetts State Senator Paul Mark and State Representative John Barrett III hosted a town hall yesterday at the Faculty House. The event was one of many organized by Mark in an effort to reach all 57 towns within his district.
Mark is a Democrat representing the Berkshire, Hampden, Franklin, and Hampshire district in Western Massachusetts, and he previously served as a state representative from 2011 to 2022.
Around 30 people attended the forum, and many attendees asked Mark and Barrett about issues facing the Berkshires, such as the Massachusetts College of Liberal Arts's (MCLA) recent decision to use empty dorms as housing for the homeless population.
Both representatives expressed their disapproval of this initiative, arguing that it could worsen the public perception of MCLA and lead to a further decline in its enrollment. "What will the image be when a parent comes or a student comes there to look at the school?" Barrett asked. "Whether we want to admit it or not, that's a consideration that has to be taken."
Next, participants asked the representatives about their involvement in the proposed train line from Boston to Western Massachusetts that would allow for easier access to and from the College. The representatives expressed their support for the transportation system. "I will leverage my position as Vice Chair of Transportation to make sure that our voice is being heard," Mark said.
The forum's participants expressed interested in learning about how revenue from the 2022 increase in state income tax would be used, the representatives' plan to help reduce greenhouse gas emissions, and the legislature's consideration of the Death with Dignity bill, which would legalize medically-assisted suicide for terminally ill patients.
Mark has been touring his district since taking office at the start of 2023, and plans to host public forum tour visits in Adams, North Adams, Dalton, Pittsfield, Great Barrington, Buckland, Williamsburg, and Southwick twice every month. Public forums, like the one held in the Faculty House on Tuesday morning, occur twice a month as well.
"If I do this schedule — including at least two a month of this kind of forum — we will get to every single town each term," Mark said. "[It] is important to me…that no town in this district feels left out or feels that they can't access the government in the same way."
Mark invited the local representative to join his public forums in their respective districts. "Being the first senator to go from the House [of Representatives] to the Senate for our district since 1961, I really love having a great relationship with my representatives," Mark said.
Barrett is a Democrat representing the first Berkshire District, including Williamstown, since 2017. From 1983 to 2009, he served as the mayor of North Adams. In the House, he is the Chairperson of the Committee on Ethics. "I'm glad I could be here today and come back to my hometown," he said.