Spring sports teams recount spring break training trips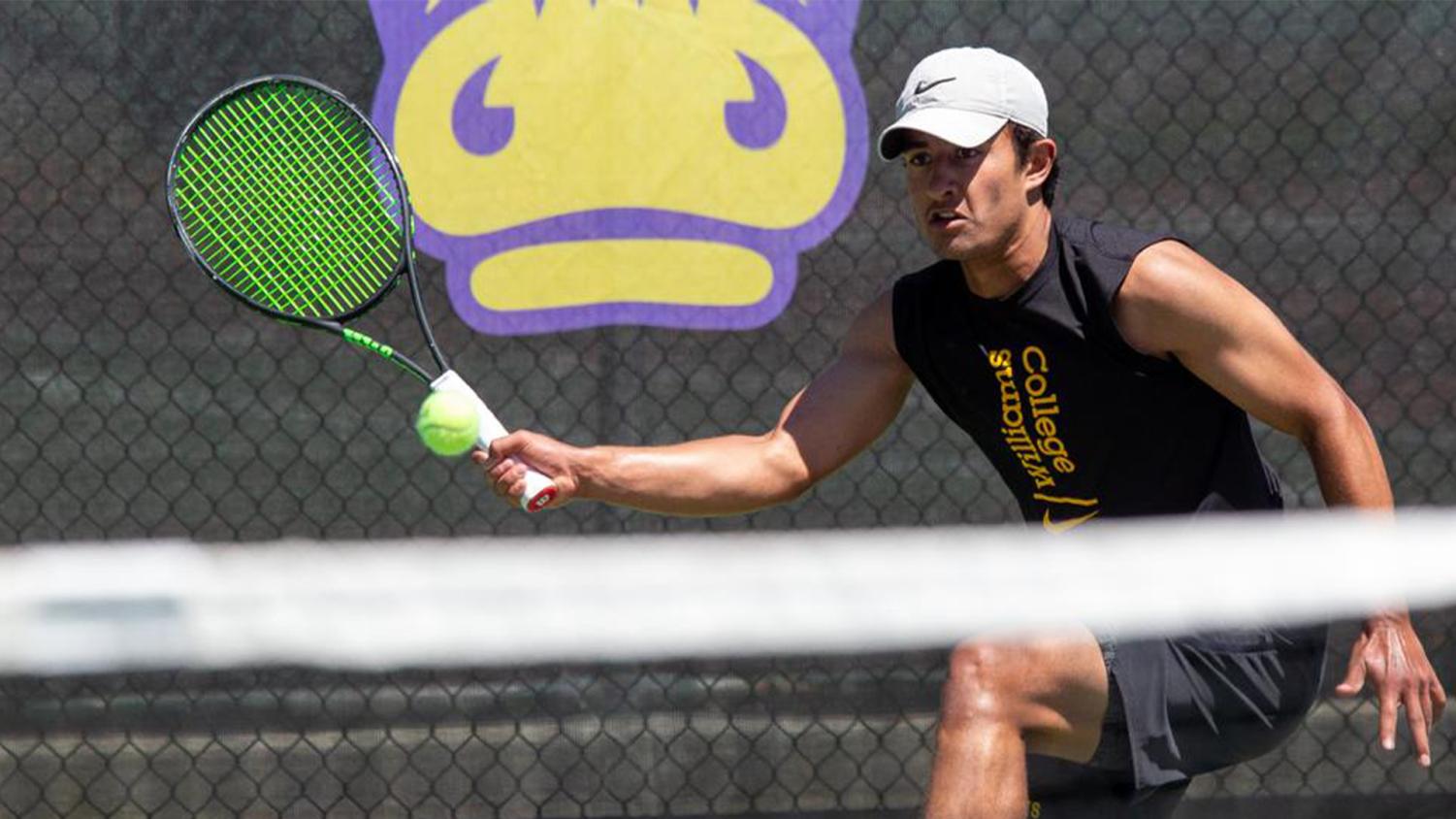 Over spring break, several spring teams embarked on their annual training trips in search of warmer weather and non-conference competition. Competition and practice may have been the official purposes of these trips, but many athletes also shared anecdotes that centered around developing team dynamics.
Though men's lacrosse (6-4, 4-2 in NESCAC) spent only three days in Virginia Beach, Va., co-captain Matt Freitas '23 said the team made the most out of its time off the field. "We had three main activities," Freitas said. "We were able to get out to this big arcade, we went bowling … and then we spent some time just down at the boardwalk — we walked around, hit up some shops, and got to enjoy seeing the ocean again." Freitas's biggest takeaway from the trip was the opportunity to take a break from his spring semester routine. "Going down there and hanging out with your friends at a beach is something that I really don't get to do [in Williamstown]," Freitas said. "Even if the trip was busy, it was a nice reset button on the semester and the year itself."
The crew teams ventured to Clemson, S.C. for their annual training trip. Logan McClennan '24 emphasized the overall positive environment of the trip. "It was super nice going on a trip where the focus is practice without school or other stress factors," he said. "Being in an environment surrounded by others with the same drive and goals contributes to a ton of team growth."
While men's crew spent much of the time in Clemson rowing, the team also found ways to enjoy themselves when not on the lake. According to McClennen, the team explored Clemson University's campus, participated in activities like yoga and Mario Kart, and watched sports. The team also participated in a few annual traditions. "In the past few years, most of the men's team got mullets, which you might have seen around campus," said McClennen. "We also [wrote] skits and performed them for our teammates."
Meanwhile, the softball team (7-9, 3-1 in the NESCAC) spent a large part of its break in southern California. Members of the team were split into two Airbnbs: one smaller house and one larger house that were around a mile apart. "One night, the little house cooked dinner, so we all went over there, and then a different night the big house cooked dinner, and everyone came to us," Louisa Coughlin '26 said. Coughlin noted that much of the team's time was spent on its first official games of the season — six doubleheaders against teams in southern California — but when the athletes weren't playing, they were listening to music, watching movies, and playing card games. They also engaged in a few planned activities, like touring the USC Coliseum and attending a softball game at UCLA.
Men's tennis (9-3, 4-2 in the NESCAC) also traveled to southern California, staying 15 minutes down the road in Claremont, Calif. Karan Amin '23 said he enjoyed playing matches in a different part of the country against five teams, accumulating four wins along the way. "[Point Loma] has a beautiful campus right by the water and [Claremont-Mudd-Scripps] has an incredible facility," he said. "With each team we played against we could, as a group, take in what was around us." Amin also attested to the bonding the annual trip facilitated. "We were in the hot tub, the pool, and walking around different campuses, just spending a lot of time with one another," he said.
"On our last day, the men's and women's teams had a kickball game, which was really sweet," Amin continued. "We had another incredible view during that game [at Pepperdine University], and it was another opportunity for us to get closer."
The baseball team (8- 10, 3-3 in the NESCAC) also traveled south, splitting time between Florida and North Carolina. Like softball, the team saw its first in-game action in a flurry of competition, but according to Ellington Fagan '26, a main benefit of the trip was the closeness fostered among teammates. In Florida, the 30 members of the team split up into three Airbnb houses, mixing both classes and positions. "You got to cook breakfast together, go out to dinner together — we pretty much lived our entire lives together, which was really nice," Fagan said. "When we weren't playing baseball together, we would play spikeball on the lawn or hang out by the pool." The team also carried out a yearly tradition by taking a trip to the Universal Studios theme park.
Fagan noted that the players' families were present during Spring Break as well. "It wasn't just us guys getting closer," he said. "It was families getting closer [and] interacting, and because of that, I now know all my teammates' parents and they all know me, which I really liked."