Baseball wins 9-5 against Hamilton in last game of series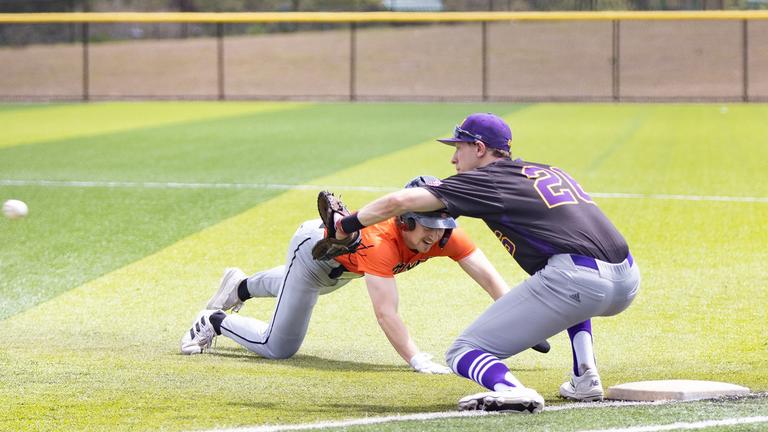 After taking two losses to Hamilton, the baseball team (8-10, 3-3 in the NESCAC) won a much-needed ballgame to close out the series against the Continentals.
Hamilton opened the scorecard in the second inning after hitting a triple to right center. The Continentals would score unearned off an error, bringing the score to 1-0. The Ephs got on the scoreboard in the fourth inning, following a Luca Lopetrone '26 double to left field. With Matt Brown '23 and Daniel Lynch '23 scoring for the Ephs and Lopetrone adding another run on a wild pitch, the Ephs raised the score to 3-1.
Henry Juan '25 hit a timely double to right field, sending Jakob Cohn '23 and Lopetrone home. The Ephs headed into the bottom of the sixth with a 5-1 lead. The Continentals would go on a run and tie the ballgame up in the bottom of the seventh.
The Ephs pulled away, scoring four unanswered runs to finish their trip to Clinton, N.Y., tallying three runs in the eighth inning and one in the ninth to claim the victory. In the eighth inning, Cole Whitehouse '23 tripled to right center field to drive in Juan. Whitehouse came home on a home run to right field by James O'Connor '25. In the ninth inning, Lopetrone's sacrifice fly to right field brought home Lynch, who went 3-for-3 that day at the plate.
Pitcher Eric Gage '24 took the victory for the Ephs, retiring one batter on a fly out. Jack Cloughert took the loss for the Continentals.