Softball sweeps Hamilton in first home games of season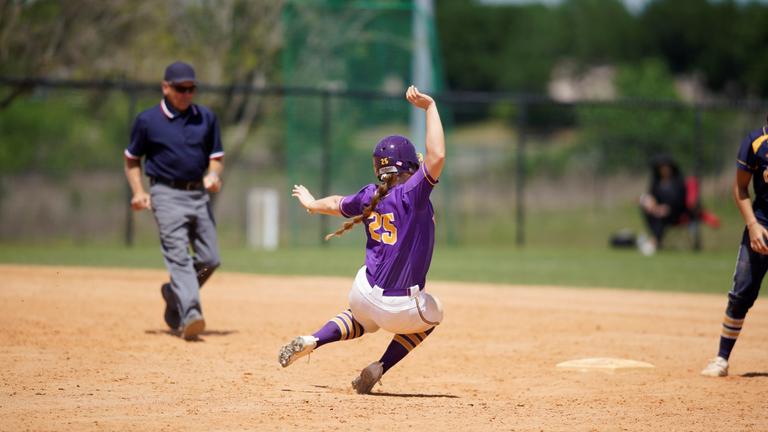 On Saturday, the softball team (7-9, 3-1 in the NESCAC) welcomed the Hamilton Continentals for a doubleheader. The Ephs won the first game 5-0, with an impressive performance by pitcher Sadie Leonard '26, who totaled 14 strikeouts. The Ephs won the second game 10-4, with Elyse Chan '25 as the winning pitcher.
In the first game, the Ephs started strong with three runs in the first inning. Tayler Wise '24 and Kayla Chang '25 both scored thanks to a single to left field from Kelly McGuigan '24. McGuigan earned the final run of the inning when Adhya Tandon '23 reached first on a wild pitch. Sydney Fleming '25 scored a third inning home run, providing the next two runs and bringing Chang home from her double to left center, closing out the game with a 5-0 win.
The Ephs began the second game of the series with another strong start, with McGuigan, Chang, and Wise all scoring off of Fleming's second home run of the day—a grand slam — in the first inning, bringing the score to 4-0.
The Continentals scored their first runs of the day in the third inning, but the Ephs closed out the inning with Chang, McGuigan and Fleming scoring once again, opening to 7-2.
Though they gave up two runs to the Continentals in the fifth inning, the Ephs brought their total to 10 runs when Savannah Slater '26 and Ronni Ramos '24 scored thanks to a first-career home run by Aly Granados '23 in the sixth, ending the second game of the impressive doubleheader 10-4.
"It was a great team day," Head Coach Kris Herman said. "NESCAC wins are always great, and it's been so long since we played that it felt good on many counts."
Herman also commended the strong showing of the senior class. "They led us," she said. "Granados hit her first career home run, and classmates Bailey Burger-Moore ['23] and Tandon both had strong showings at the plate and in the field."
Next up for the team is a doubleheader at home against Smith on April 12.