Twins at the College discuss not-so-identical experiences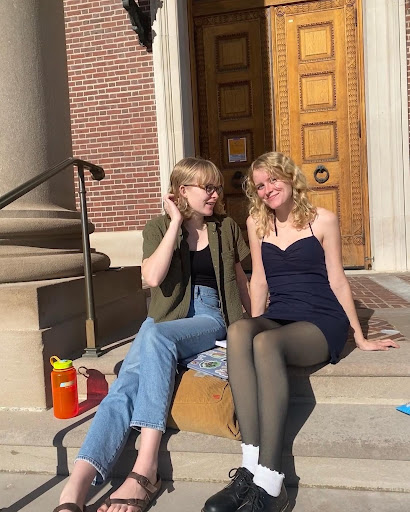 Identical twins Phoebe Price '25 and Zoe Price '25 did not tell each other where they were applying throughout the college application process. "We knew that we did not want to go to the same college," Zoe said in an interview with the Record. 
In the spring of 2021, however, admission decisions were announced and they realized that they shared a first choice school. "We only found out we both applied to Williams after we applied," Phoebe said. "When we both got in, we were like, 'Oh, well, I guess we have to go to the same school now.'"
The Price twins' story is not unlike those of other twins at the College. "It just happened that Williams was probably the best option that we both got into," said Sean Mealey '26, whose twin Dylan Mealey '26 is also a member of the first-year class. 
"It was two independent decisions," said Grace Espinosa '26, describing the college selection process for her and her brother Pedro Espinosa '26.
According to Director of Admission Sulgi Lim, the College does not evaluate twins any differently than other applicants. "Each and every applicant is considered as an individual and through a holistic admission process," she wrote in an email to the Record.
This was a worry for Elise Kuwaye '23 and Emily Kuwaye '23, who applied with the intention of enrolling together. "We both knew we wanted to attend the same college from the start," Elise said. "There was some concern that because both of us were applying, we ran the risk that only one of us would get accepted into the school."
Once they arrived at the College, Zoe and Phoebe made an effort to build individual social circles. They had a rule, Phoebe said, that one twin could not become friends with the friends of the other. 
"Freshman year, we were very much [thinking], 'This is my half of campus and this is your half of campus,'" Zoe said. "Growing up with a twin and always having this person everywhere can get messy and complicated, because siblings fight, and when you have mutual friends, they don't know how to handle it."
Navigating early days on campus was made even more complicated by their near-identical appearances. "During First Days, what was really interesting was people would come up to me and say, 'Hi Zoe,' and I'd be like, 'I'm not Zoe — I'm Phoebe,'" Phoebe said. "People genuinely did not know that we were two different people. People I had been in classes with fully thought I was Zoe the whole time."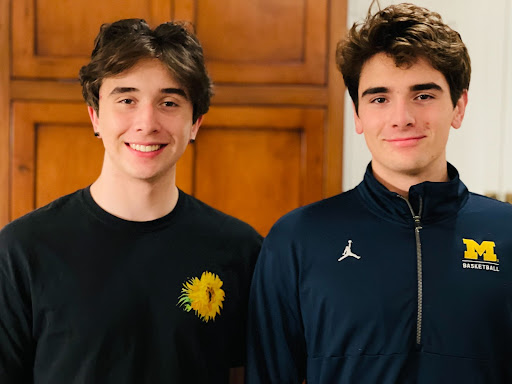 For Pedro and Grace, their independent social lives developed more naturally — a product of different academic and extracurricular interests. "I expected to see more of him, but I feel like we don't see each other very often," Grace said. In the first semester, though, Pedro took a yoga class to spend more time with his sister. "He's pretty bad at it," Grace added. 
Elise and Emily have chosen to share dorm rooms after their first year at the College. "We would have never seen each other otherwise if we had decided to live in different places as we already do very different activities and some very different classes," Emily said. They don't, however, intend to live together after graduation, when they plan to attend postgraduate programs in different locations.
Having a sibling on campus has provided some twins with an important support system. "It's really nice having a brother on campus," Dylan said. "You always have someone there for you."
"I also think it's cool because I've gotten closer with Dylan since coming here," Sean added.
And for parents of twins, attending the same college also simplifies travel arrangements. "[Our parents] were just happy that they would be able to get in their visits in one go — that they wouldn't have to split their college visits between two schools," Phoebe said.
But most of all, Grace said, having a twin nearby helped cushion the adjustment to an unfamiliar place. "Especially because we're kind of in the middle of nowhere, having a bit of family on campus can be nice," she said.