Towne Field House closed indefinitely due to compromised beam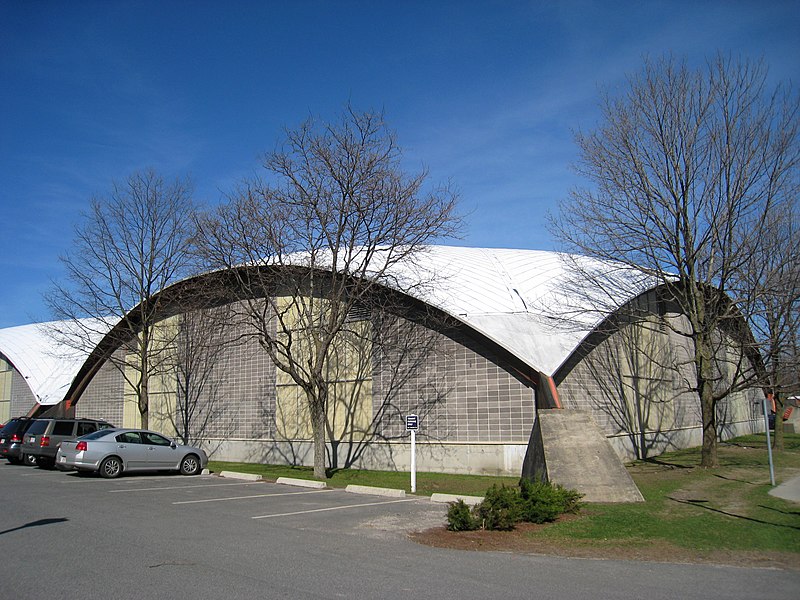 The Towne Field House has been closed indefinitely for maintenance. A student first reported that a portion of the climbing wall in the Field House — a multi-purpose, indoor athletic facility that includes the College's indoor track — had detached from the wall on March 16, Associate Vice President for Campus Planning and Operations Rita Coppola-Wallace wrote in an email to the Record. While investigating the report, Facilities staff discovered that a beam supporting the southeast corner of the roof was deteriorating, impacting the building's structural integrity and rendering it unsafe for occupancy. They immediately closed the building. The College then contacted a  structural engineer to investigate the problem further, Chief Communications Officer Jim Reische wrote in a March 24 all-campus email announcing the closure, which he said would last at least the duration of the spring semester and possibly into the next academic year. 
The deteriorating beam was made of glued laminated timber, also known as glulam, which is made of laminated wood layers bound together by adhesive glue. Glulam is stronger than standard planks of wood, allowing it to support heavy structures such as bridges and roofs of buildings. The structural engineer working with the College found that the southeast beam was delaminating, thus compromising its weight-bearing capacity, Reische wrote. As a result, the Field House's exterior wall has shown signs of movement near the southeastern corner of the building. The building will remain closed while the southeast beam is repaired; the other six glulam beams will be inspected and, if necessary, repaired as well. 
The Athletics department is working to make alternate arrangements for activities that  occur in the Field House. Other than the climbing wall, most of the building's facilities are used only during inclement weather at this time of year, Director of Athletics Lisa Melendy wrote in an email to the Record. "We are hopeful most activities can move outside, but we will seek alternate spaces when we can," she wrote.