Firas Shennib '15 joins Davis Center as assistant director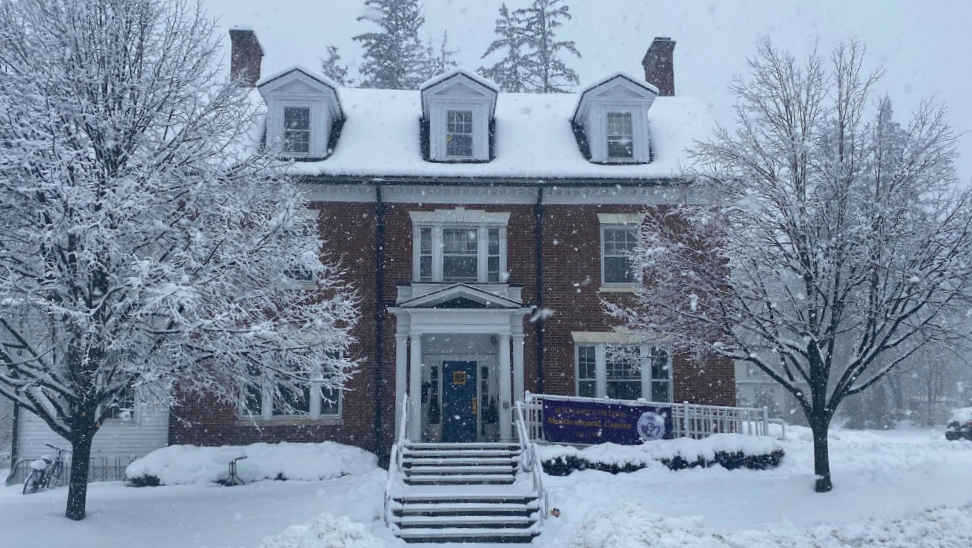 The Davis Center has appointed Firas A. Shennib '15 as the assistant director for intergroup relations and inclusive programming. Shennib has replaced Aseel Abulhab '15, who left the College last year to complete her Ph.D. in linguistic anthropology at Northwestern University.
As assistant director, Shennib is responsible for coordinating several offices across campus, such as the chaplain's office and the Office of Accessible Education. His role also includes advising student groups and bringing inclusive programming to the College.
While at the College, Shennib was an active member of the Muslim Student Union and will now serve as the group's Davis Center advisor. Before accepting the position at the Davis Center, Shennib taught for seven years at Peace Academy, a private, college-preparatory Islamic school in Tulsa, Okla., which he previously attended. However, the conditions under which he was teaching started to take a toll on Shennib's mental health.
"[Teaching] doesn't pay enough," he said. "It's Oklahoma, one of the worst states for education. [Peace Academy] was pretty decent in terms of Oklahoma education, but there were challenges, so I was looking for a transition."
After Abulhab announced her departure from the Davis Center, Assistant Vice President for Campus Engagement Bilal Ansari encouraged Shennib to apply for the role. Ansari and Shennib worked closely with each other while Shennib attended the College as Ansari served as the Muslim Chaplain. Shennib then received an offer in December, and today marks the end of his second week working at the College.
Shennib recalled the isolation he felt when he first arrived at the College as a student. However, spaces such as the Multicultural Center — which is now known as the Davis Center — enabled Shennib to adjust to college life.
"I was that weird Muslim kid, and I felt sometimes people were trying to be welcoming, but at the same time, I didn't know how to be welcomed," he said. "The Multicultural Center did amazing things to make me feel welcome."
Shennib said that he hopes to use what he learned while at the College to guide students through their time here.
"I want to be able to help students like me, who struggled at Williams," he said. "I graduated from here and know what that experience is like, and I want to be able to offer that and share that wisdom."
Shennib still hopes to converse with students to learn more about campus culture today to support them academically and socially, he said. "The students aren't me, and I'm not them," he said. "My experiences as a student will help me understand the experiences of [current] students, but I still have to be a listener."
Shennib said that returning to the College feels nostalgic and reflective, and he is especially grateful for the friends he made while an undergraduate.
"Williams students are some of the most unique and beautiful people I've ever met," he said. "The friends that I made here were life-changing."
In the years to come, Shennib wants to prioritize creating relationships with students at the College since the relationships he made as a student helped him overcome the isolation he felt.
"The desire for working in this particular role comes from improving student experience directly, and particularly students of color who oftentimes have challenges with excelling and thriving and feeling like they belong at this institution," he said.