EDF President Fred Krupp, U.S. Holocaust Museum Director Sara Bloomfield to speak at commencement, baccalaureate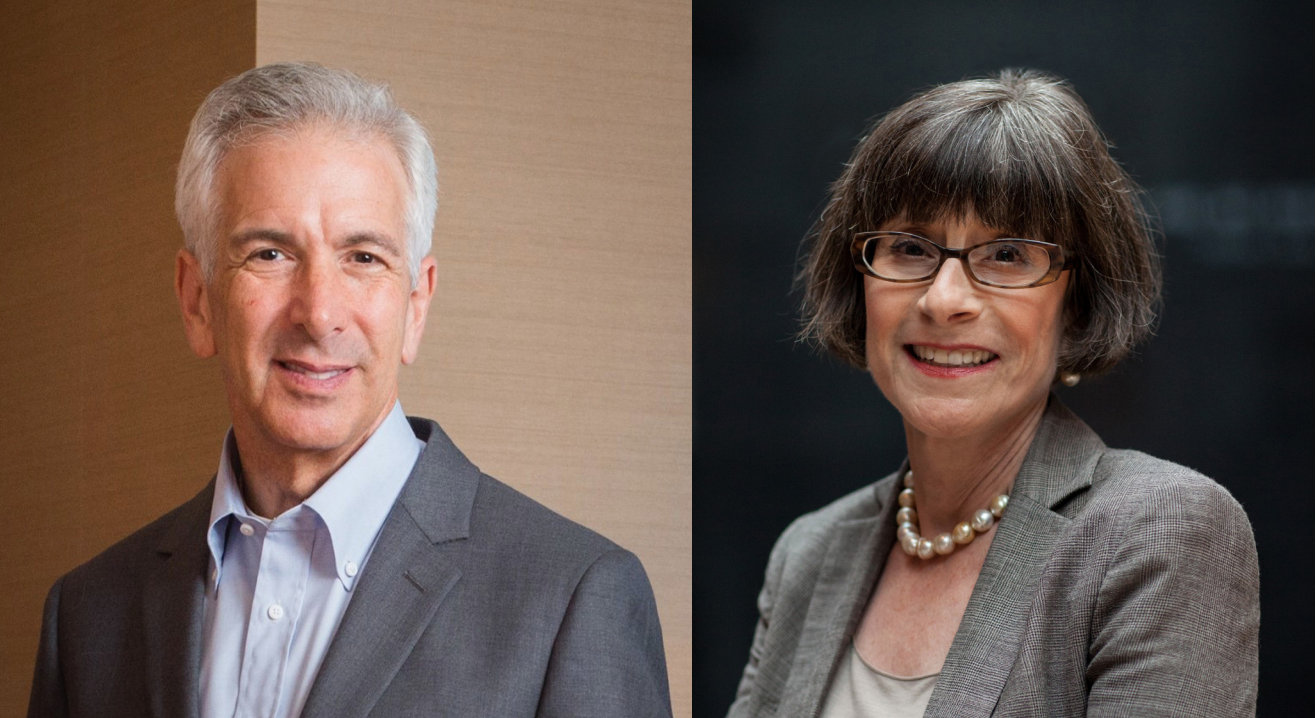 Fred Krupp, the president of the Environmental Defense Fund (EDF), will deliver the 2023 commencement address on June 4. Sara Bloomfield, the director of the United States Holocaust Memorial Museum in Washington, D.C., will deliver the College's Baccalaureate address on June 3.
During the commencement ceremony, both Krupp and Bloomfield will receive honorary degrees from the College. In past years, the College has bestowed honorary degrees upon five people at each ceremony — three of whom have not had a designated speaking role — but this year, it will award them to only the two speakers.
For over 30 years, Krupp has led the EDF, a New York City-based non-profit environmental advocacy organization. During Krupp's tenure, the EDF has successfully advocated for a reduction in the types of pollution that cause acid rain, conducted studies revealing the severity of methane emissions from oil and gas production, and led corporate partnerships between the EDF and FedEx, KKR, McDonald's, and Walmart.
U.S. News and World Report named Krupp as one of America's best leaders in 2007, and he received the William K. Reilly Environmental Leadership Award in 2015 from the Center for Environmental Policy at American University's School of Public Affairs.
With Miriam Horn '79, Krupp penned Earth: The Sequel — The Race to Reinvent Energy and Stop Global Warming, which was a New York Times bestseller. Holding degrees from the University of Michigan Law School and Yale University, where he is also a trustee, Krupp has taught environmental law at both institutions, and he received an honorary degree from Haverford College in 2014. He has served on several environmental councils that advised Presidents George H. W. Bush, Bill Clinton, George W. Bush, and Barack Obama.
Bloomfield has served as the director of the United States Holocaust Memorial Museum since 1999, working to build an institution that raises awareness about the Holocaust and other global genocides while advocating for genocide prevention.
She is a member of the International Auschwitz Council, which advises Poland's prime minister on the preservation and operation of Auschwitz and other Holocaust memorial sites, and she has received the Officer's Cross of the Order of Merit of the Republic of Poland, which is awarded to those abroad who have done great service for Poland. Bloomfield, who has also received five honorary degrees, joined the museum's planning staff in 1986 when the project was still in development. She attended Northwestern University and John Carroll University, and she was the 2021 recipient of the Roger E. Joseph Prize, which is awarded annually by the Hebrew Union College – Jewish Institute of Religion for exceptional work in the field of human rights and Jewish survival.