Images in Review: To Leslie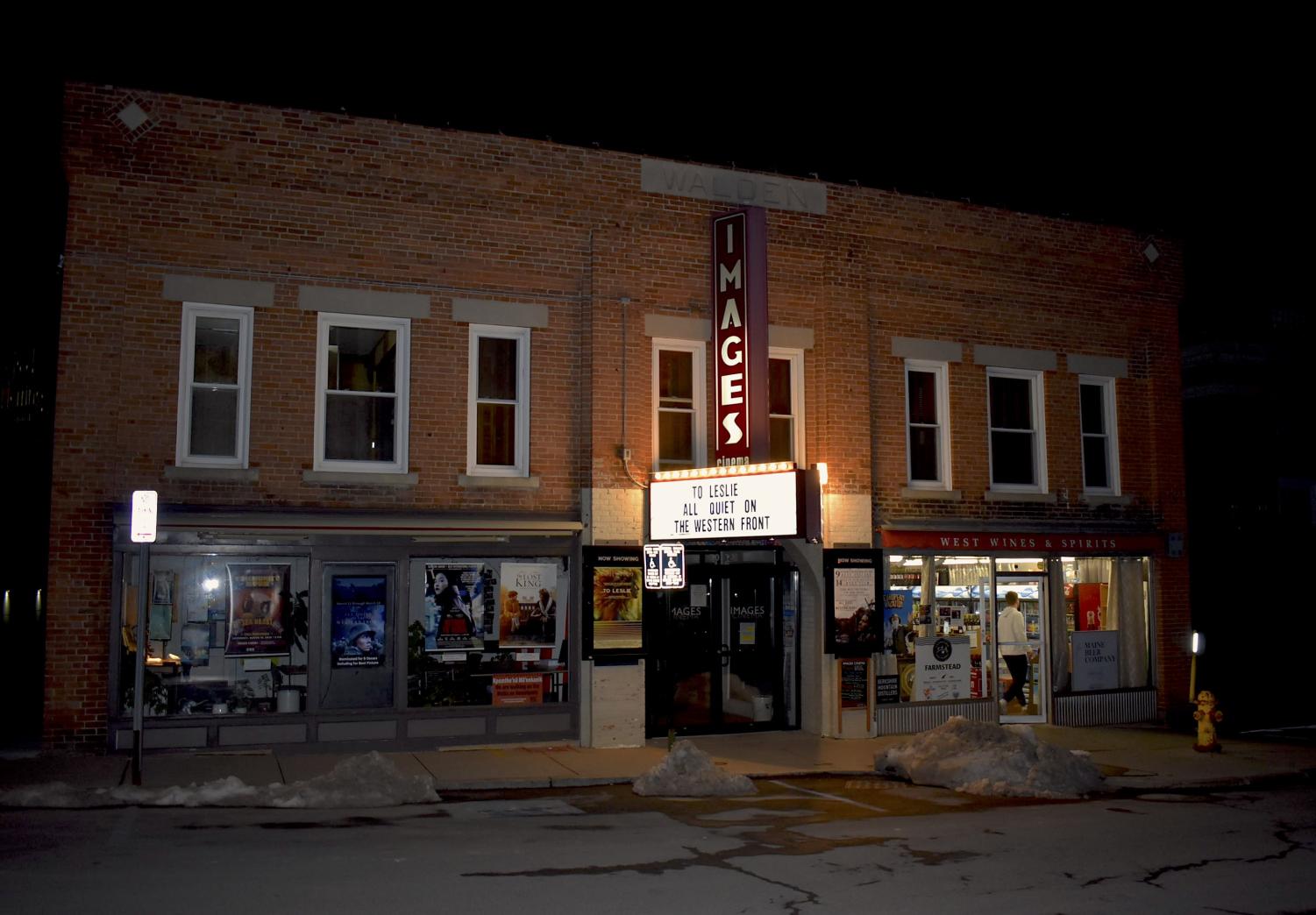 If you've been following this year's Oscars saga, you've probably heard of the controversy surrounding the nomination of Andrea Riseborough for her leading role in the film To Leslie.
Like me, you may have initially found yourself wondering why people were making such a hullabaloo out of the Academy's unexpected decision to nominate Riseborough for best actress — that is, until it became clear that she had been championed by a coordinated group of A-list celebrities at the expense of other, perhaps more deserving performances, such as those by actresses Viola Davis in The Woman King and Danielle Deadwyler in Till. So, it's no surprise that I went to see To Leslie last Friday with the question, "Did she deserve it?" at the front of my mind.
The short answer to that question? Maybe, but probably not. To Leslie is not a bad movie, and Riseborough puts in an admirable effort as the titular character. However, her performance would barely have made a lasting impression on me if I hadn't been reviewing it for the Record. The film follows the rather conventional redemption arc of a woman named Leslie (Riseborough), a single mother who wins the lottery only to descend into alcoholism and destitution. In the first half of the movie, Leslie is at her worst: She has no money and is forced to move in with her 19-year-old son James (Owen Teague), who she abandoned six years earlier. That situation works for about a day, but James kicks Leslie out after he catches her stealing money from his roommate and breaking his "no drinking" rule.
Leslie then finds her way back to her Texas hometown and finds herself outside a motel run by kind-hearted characters Sweeney (Marc Maron) and Royal (Andre Royo), who initially try to get rid of her. Sweeney eventually takes pity on Leslie and gives her a job, room, and board, and Leslie slowly starts to get serious about her sobriety. In the end, she overcomes her alcoholism, gets together with Sweeney, and opens a diner across the street from the motel, where she and her son finally reconcile.
The first half of To Leslie is pretty bleak. Yet, there is strikingly little exploration of the characters beyond their surface qualities. Leslie is an alcoholic, a washed-up former lottery winner, and a single mom seeking to reconnect with her son. But who is she underneath all of that? Riseborough's performance doesn't give us a real sense of what's going on at a deeper level. While she perfectly captures all of Leslie's external qualities – her anger, despair, and addiction – she fails to offer the kind of portrait that audiences might expect from a film so focused on a single character. In many of the film's early scenes, Riseborough relies too much on yelling to do the job of acting, and the resulting performance feels numb. It may be brash and impressive, but it fails to get the audience interested in her character.
Marc Maron adds a much-needed dose of levity and human interest as Sweeney, enlivening the film with his humor and giving viewers a compelling reason to care about what happens to Leslie by offering her a way out of her struggles. There's something almost too simple, though, about Leslie's recovery from alcoholism. Despite being deep in its grip for most of the film, suddenly, with the help of Sweeney and the motivating power of hard work, she quits cold turkey and never picks up a drink again. It struck me as a surprisingly conservative message – that only through individual effort and force of will can one overcome a disease like alcoholism. Sweeney himself says, "You're what's wrong with your life, not anybody else." There is little acknowledgement that it might take more than a motel job and a supportive friend to get over one of the most pernicious forms of addiction.
As I left the theater, I still found myself asking whether Riseborough deserved the Oscar nomination. She throws herself at this performance, acting in a emotional, almost violent way. Yet, was her performance moving? Did she rise above the conventional plot and skin-deep characterizations that To Leslie offers its audience? Perhaps not, but that's not to say that To Leslie is a bad film. If it hadn't been drawn into an Oscars controversy, I would've told you that it's a solid, well-executed, though somewhat unoriginal depiction of one woman's effort to face her demons. It's a perfectly acceptable film that was unfortunately drafted into an awards-season battle it could never win.
To Leslie is playing at Images until March 16.