BSTEM+ hosts first documented Black female class council president at Harvard Medical School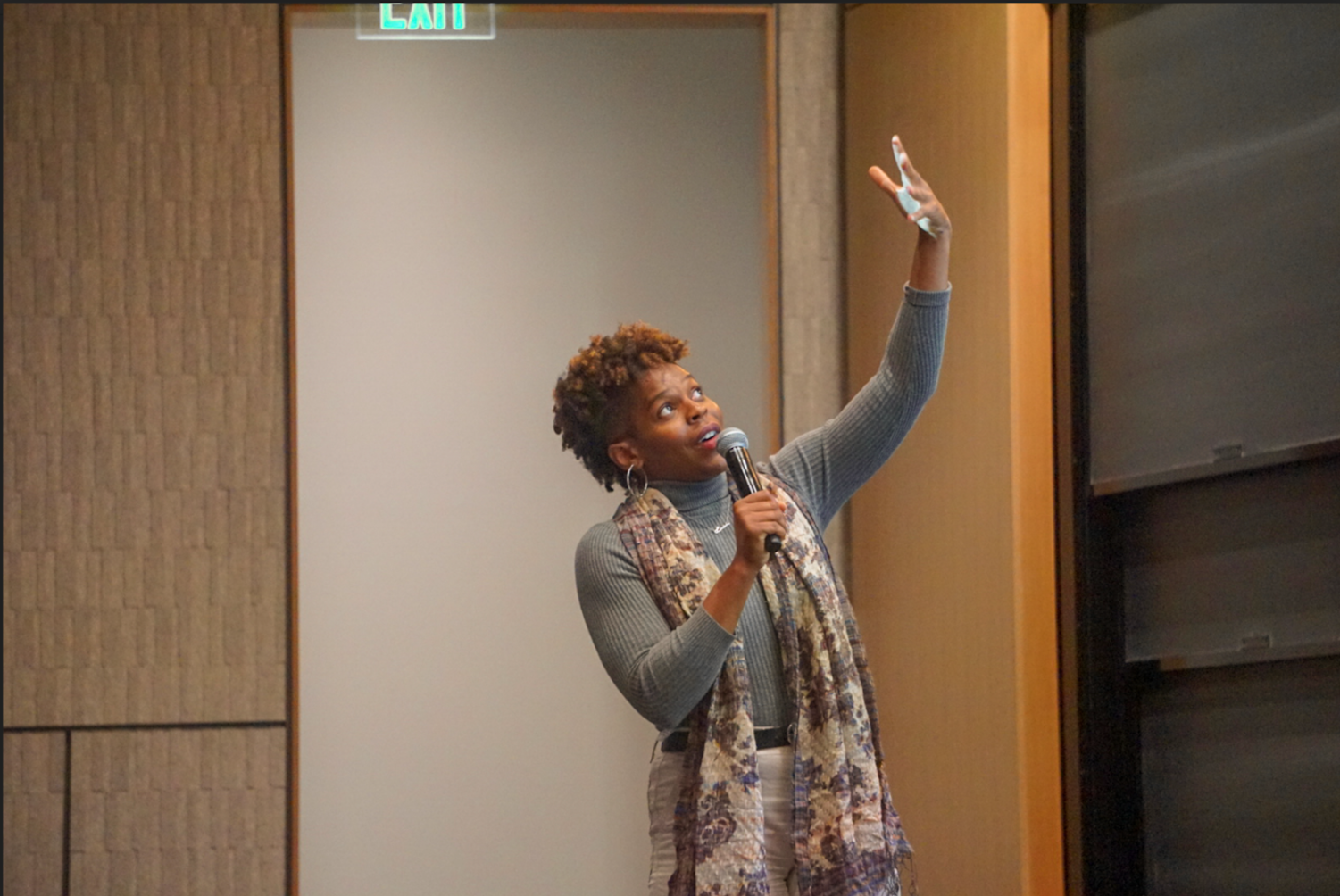 The Williams College Black STEM+ Student Association (BSTEM+) hosted LaShyra "Lash" Nolen, the first documented Black woman to serve as student council president at Harvard Medical School, on Feb. 18. Nolen, a third-year MD/ MPP candidate at the Harvard Medical School and the Harvard Kennedy School of Government, spoke on her academic career, advocacy, and navigation of racial biases in medicine.
After graduating from Loyola Marymount University in 2017, Nolen traveled to Spain as a Fulbright Scholar, where she taught students about equitable healthcare and conducted diabetes research. Nolen was inspired to choose the Fulbright program in Spain by her childhood in Los Angeles, a city home to over three million Spanish speakers.
"I realized that whenever I was having conversations with patients and I saw physicians who were able to communicate with patients in Spanish, it made such a huge difference compared to when they were using an interpreter," she said. "So I said, 'I would love to be able to advocate for my patient.'"
Nolen has carried her passion for patient advocacy with her throughout her career, as she said that she aspires to create institutional and national change. After her year abroad, Nolen returned to the United States to serve on AmeriCorps, where she worked as a health educator at Heartland Health Centers in Chicago. As a member of AmeriCorps, Nolen worked with patients who had just been diagnosed with diabetes or hypertension. Through this work, she began to realize that many of her patients' health conditions stemmed from systemic inequities within their communities, such as a lack of access to nutritious food or transportation, making it harder to seek out care.
Nolen said to her audience that not only do Black, Indigenous and Latinx communities often have the worst COVID-19, diabetes, hypertension, and cancer outcomes, but these groups are also blamed for the health inequities affecting them, rather than researched.
"'The questions we really should be asking are… about economic stability, neighborhood and physical environment, education, food access, community and social context, thinking about the healthcare system itself," she said. "Who has access to care, and once they get access to that care, what's the quality of that care?"
These questions ultimately guided Nolen's work as the class council president at Harvard Medical School, where she has led a variety of community and institutional initiatives.
One such initiative was a task force that pushed for the renaming of the Holmes Society at Harvard Medical School, which was named for a former dean of the medical school who conceded to demands that he expel its first three admitted Black students, Daniel Laing, Jr.; Isaac Snowden; and Martin Delany on the basis of their racial identity. The society is now called the Hinton Society after Dr. Williams Augustus Hinton, the first Black professor at Harvard University and Harvard Medical School and a pioneering physician-scientist who created a diagnostic blood test for syphilis.
Still, while serving as student council president at Harvard Medical School, Nolen said that she sometimes questioned the scope of her work. "You can change institutions all day," she said. "But does it actually bleed out to the community? Does a community get to feel the change that you're making? What about the people that never make it to Harvard Medical School?"
Nolen went on to lead a campaign advocating for the Health Careers Opportunity Program (HCOP), which was at risk of elimination due to a lack of funding in the 2020 fiscal year. At the talk, Nolen said that the program supported many low-income and underrepresented students and provided her with the resources necessary to prepare for medical school applications. In eliminating HCOP, many students would be losing an avenue of support to pursue health-related careers, ultimately diminishing diversity in these fields. Nolen also published a piece on the subject, and as a result, HCOP was not only saved from dissolution but also received its first increase in funding since 2012.
In the pursuit of better serving the communities surrounding Harvard Medical School, Nolen has also published pieces in The Harvard Crimson, The Boston Globe, and The New England Journal of Medicine discussing racial inequities in medical care and calling for change nationwide.
While speaking to her audience on Saturday, Nolen discussed the importance of ensuring that this information can become accessible to the public.
"I can tell you that I publish papers that are behind a paywall right now," she said. "And we have to think about when we produce work in our fields, who is it really benefiting, and who has access to it, and the role that we might be able to play to break down barriers and get that information to the people that need it most."
But ultimately, the takeaway of Nolen's talk was about taking one's love for one's community and translating it into advocacy work. "I always try not to move from a place of anger or a place of frustration but from a place of love for my community," she said. "Because when you move with love, then no matter what they've got going on, you always know what your objective is."