Sidra Mahmood joins College as first full-time Muslim chaplain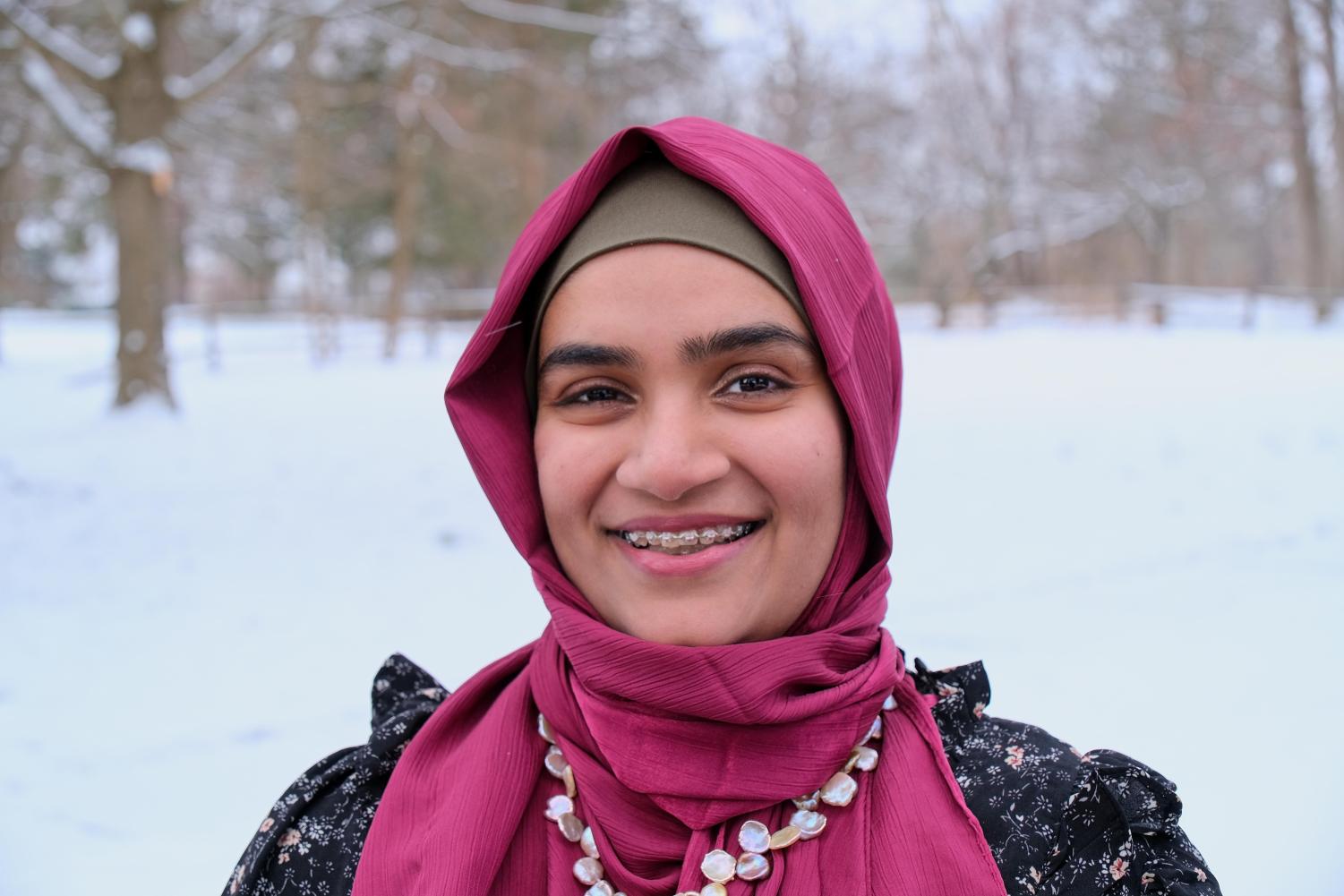 Sidra Mahmood has joined the College as the first-ever full-time Muslim chaplain. 
Though Mahmood graduated from Mount Holyoke College with the intention of pursuing a PhD in biology, she pivoted to chaplaincy after feeling isolated while working and living alone in Boston. She then spent around five years studying at an Islamic seminary and completed training to be a hospital chaplain before moving to Phoenix, where she served as a hospital chaplain. However, she eventually realized that the environment of college chaplaincy was a better fit for her.
"There were 238 end-of-life cases that I personally attended to, and that was very hard on my soul," she said in an interview with the Record. "I see college chaplaincy more as shepherding, which is a very Islamic concept. The Prophet [Muhammad], peace be upon him, said that each of you is a shepherd, and you will be responsible for your flock. 
"I see [being a college chaplain] as a kind of companion along with people and shepherding that flock, as opposed to healthcare chaplaincy, which I saw as [being] a spiritual paramedic, where you're seeing people for just one or two meetings," she continued.
Taking on her new role, Mahmood succeeds Aseel Abulhab '15, who served as Interim Muslim Program Coordinator through the end of the last academic year while also holding a full-time position at the Davis Center. At the College, Mahmood hopes to help create a more hospitable environment for Muslim and other minority students. 
Specifically, Mahmood hopes to help Dining Services provide food for Muslim students in accordance with Islamic dietary laws. "Cross contamination and things like that may not come as easily to somebody who doesn't understand the halal laws," she said. Mahmood expressed a desire to help institute "systems … that work on their own, as opposed to requiring a chaplain or somebody else to come in and explain."
As Ramadan approaches, which starts on March 22, Mahmood said she is working to ensure that adequate food will be available for Muslim students during the limited hours when they can break their fasts. "It can be hard for Dining Services to be open around 3:30 or 4:00 a.m.," she said. In light of that difficulty, she said she is trying to help Dining Services "provide an equally wholesome and nutritious meal for people who go without food and water for 14 to 15 hours." 
Mahmood is also acting as a liaison with the Office of Campus Life to help Muslim students secure housing accommodations. "The ritual washing that a lot of Muslims do before they pray … can be a little awkward … in a shared bathroom," she said. "If we can accommodate them so that they're alleviated of that choice five times a day, then you're allowing more access for them to … perform their religious obligations."
Mahmood cited her own participation in collegiate religious life as a source of inspiration for becoming a college chaplain. "We didn't have a Muslim chaplain for my first year of college, but we got somebody my sophomore year… and so she was really instrumental in my [spiritual] journey," she said. Interacting with chaplains from other faiths also informed Mahmood's path toward being a chaplain herself. "I used to attend Shabbat [in college] for example — and that was my entryway into knowing who the chaplains were and what impact chaplains can actually make," she said. "I felt like a seed was planted at that time, even though it didn't sprout until years later."
Like the chaplains she had in college, Mahmood hopes to be a spiritual guide to students of all faiths at the College. "My specialty is chaplaincy and I happen to be Muslim," she said. "[Muslims] are the biggest part of my flock, but I'm also here for everybody else."