Students collect over $5,000, supplies for Turkey-Syria earthquake relief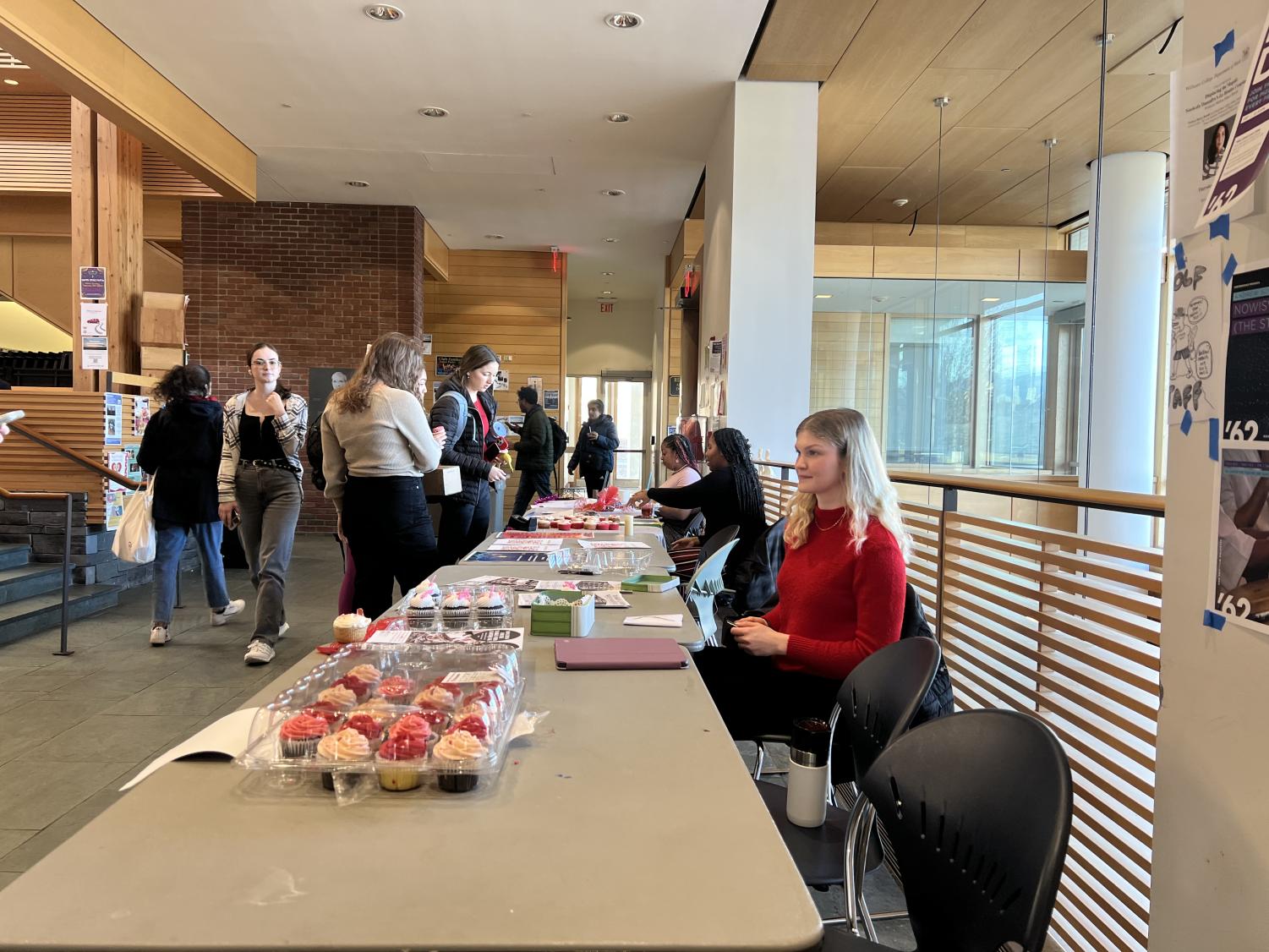 The International Students Organization (ISA), Muslim Student Union (MSU), International Student Services (ISS), and the chaplain's office have raised over $5,000 for Turkey-Syria earthquake relief through tabling that began on Feb. 8 and will end tomorrow, Feb. 16. The organizations are also collecting winter clothes, blankets, and supplies such as women's hygiene products that Associate Dean of Students and Director of ISS Ninah Pretto will deliver to a Turkish cultural center in Albany.
The earthquake, which struck on Feb. 6, had a magnitude of 7.8 on the Richter scale, the strongest in the region in nearly a century. Its death toll has risen to over 35,000, and it has left over one million people homeless in Turkey alone, according to The New York Times.
Dilay Namli '26, Dilay Kalinoglu '26, and Atlas Kaan Yilmaz '23, all of whom are from Turkey, spearheaded fundraising efforts with the help of Saumya Shinde '26, a first-year representative for the ISA.
Shinde reached out to Namli and Kalinoglu after learning about the earthquake. "I wanted to just check on them as a firstyear representative of ISA — that's what I was headed for — but they said the only way they could feel better was if they did something," she said. "It was their idea, and I wanted to support them however I could."
Namli felt urged to action immediately after she heard about the earthquake, given her personal connection to the impacted areas. "I was in those cities, and I worked with high school students in one of the cities called Malatya, [Turkey]," she said. "Thinking that those students might now be gone just breaks my heart. I can't not do anything."
Though Kalinoglu's family doesn't live in areas affected by the earthquake, she said that some of her friends have lost their loved ones. "Even though I don't have a direct relation to people [there], those people are still my family, because they're from my country, they're from my home," she said. "Doing nothing is absolutely not a choice for us."
Monetary donations will be split between Turkish and Syrian NGOs, according to Namli. Although students are still choosing a Syrian NGO to support, they have unanimously decided to donate to the Turkish organization Ahbap. Donations to Ahbap will go toward providing shelter, food, and medical supplies to those impacted by the earthquake, according to its website.
Yilmaz has been coordinating with nationwide organizations to match the College's relief contributions. He has already received support from the Turkish alumni associations at Harvard and UC Berkeley, and he hopes to grow the sponsors list prior to sending the donations to Ahbap.
The College's Center for Global Languages, Literatures & Cultures (CGLLC) will also host a gathering in Paresky tomorrow during which professors and students will have the opportunity to share personal reflections. Namli and Kalinoglu will provide information about their fundraising efforts, representatives from Integrative Wellbeing Services will explain the resources and support that they can offer to students, and members of the chaplain's office will discuss how students can care for themselves and their communities in times of trauma and crisis.
On Feb. 20, students may also donate their meal swipes to earthquake relief. According to Namli, if the effort can collect at least 300 meal swipes, they will be able to donate another $1,500 to an NGO of their choice.