Two in Two Thousand: Salvador Robayo '23 and Lucia Sher '23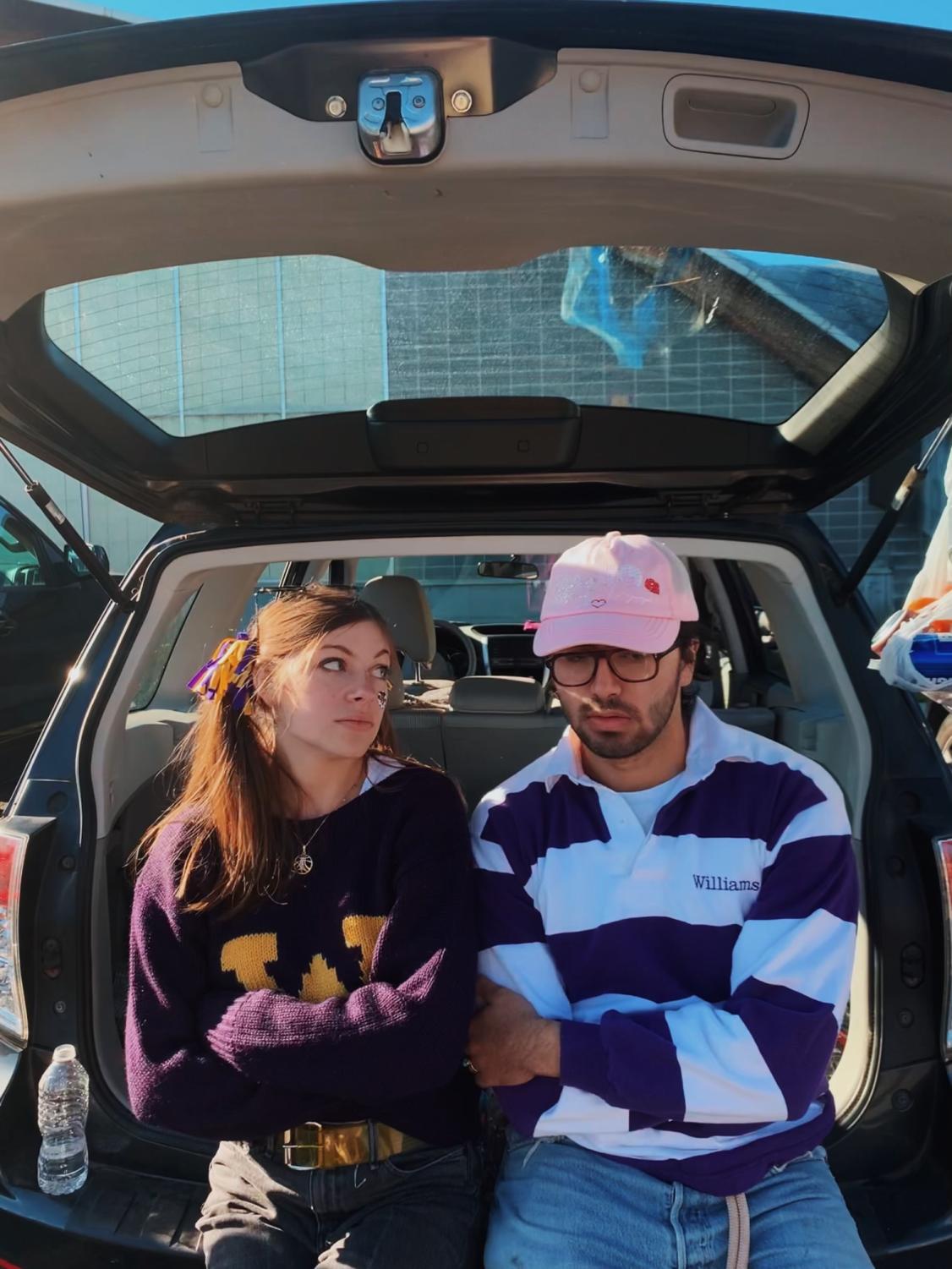 In honor of Valentine's Day, the Record brings you its annual profile of a campus couple. This year, Salvador Robayo '23 and Lucia Sher '23 recalled the first time they met, discussed how they got together, and gave advice to fellow Ephs looking for love. This interview has been edited for length and clarity.
Haley Zimmerman (HZ): To start out, do you want to tell me how you guys met? What's your origin story?
Salvador Robayo (SR): We met in our entry, and the first time we talked, we were talking about our astrological signs. I said I was a Pisces, and you told me that your mom [purposefully scheduled her C-section for] your sister because she didn't like Pisces. So that was our first conversation.
HZ: How did things develop from there?
Lucia Sher (LS): From there, we became very, very close friends. We were best, best friends for a very long time, and then we ended up living together sophomore year. And then — well — do you want to tell this part?
SR: So I had a huge crush on her, of course. But it was complicated because we were best friends and we also lived together. And it was COVID, so [your podmates] were the people that you saw all the time. After the first semester, in the winter, we had three months where we were back home and we were FaceTiming every day. It got to a point where I was like, "Okay, I have to tell her how I feel." So the week we got back after quarantine, I told her that I liked her.
LS: Which was also prompted partially by a Two in Two Thousand article.
SR: That is true! I remember reading a Two in Two Thousand article from that year, our sophomore year, and it was also very similar — best friends [who eventually dated]. I was like, "Oh my God, I need to tell her." And after I told her, she was like, "I don't know if I feel the same way right now," and so we had a week in between of just panic. The day that I told her was the birthday of one of our friends, so we all had to be together at his little pod birthday party, and we were both just like, [sarcastically] "Oh my God, everything is so good." 
LS: And then a week later, I was like, "Okay, I think I also like you."
SR: Yeah, I remember you called me into your room, and I was like, "Oh my God, what's gonna happen?" 
LS: You thought I was going to move out or that I was going to ask you to move out.
SR: Definitely. I was like, "Oh shit." [But] from then on we just started dating. Two of the people in our pod knew, and two other people in their pod did not know at all, and they were absolutely clueless. We called them in for a pod meeting, and it was very funny — it was like, "Yeah, I expected this to happen sooner rather than later." And our JAs were very happy.
LS: We had one friend who was also a senior that year, and she was like, "Oh, yeah."
SR: Yeah, I think she had seen it before both of us.
LS: And the first week that I mentioned Sal, [my mom] was like, "Oh, are you gonna date him?" And I was like, "No?" 
HZ: Would you say there's any lesson in this for other people?
SR: I mean, when it's reasonable, tell people how you feel. I wouldn't say [it] right before a birthday party or living in a COVID pod. But I think with your friends, even if things don't work out, telling people how you feel will help you move on, rather than staying in the state of being suspended.
LS: I was definitely so afraid when he told me, and I think that had he not told me, there's so much that I would have missed out on. [To Salvador] I'm so thankful everyday that you had that courage, because I'm worried that I wouldn't have.
SR: I feel like we've learned a lot the past two years. Caring for someone is something that's very scary, and you learn a lot that you didn't know before about how to put other people's needs equal to your own or above your own in certain moments. I've appreciated learning that a lot.
LS: Yeah, I feel like I've really grown as a person in being close to Sal because he is truly the kindest, most compassionate best friend to everybody. I've learned so much from that, and I feel like I have really grown as a person through being in such close proximity to someone that I esteem.
SR: I feel the same way. She's the most caring person ever, and she just finds new ways to care for the people and the communities around her. I really appreciate that.