Students discuss Black and queer nominees at the 65th Grammy Awards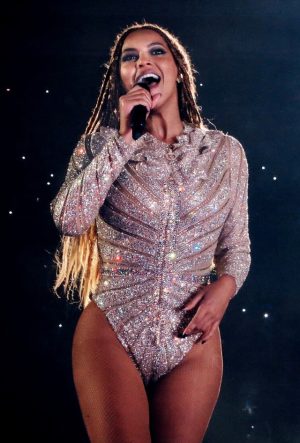 The sixty-fifth annual Grammy Awards  were held  on Feb. 5 with several notable nominations for the Best Album of the Year award, including Bad Bunny's Un Verano Sin Ti — the first album recorded in Spanish to receive this nomination — Lizzo's Special, and Beyoncé's Renaissance.
Renaissance, Beyoncé's seventh studio album, serves as a moving tribute to Black dance music and Black queer culture, drawing specifically from the  Chicago house scene and New York City ballroom culture of the 1990s. Students at the College felt that, as a result, Renaissance connected with a larger Black audience. "I'm not someone who is actively in [Beyoncé's fanbase, called] the BeyHive, but Renaissance very much resonated with me," Erinn McKenzie '23 said. 
Despite being the most decorated musical artist in history — with 32 Grammys — Beyoncé has never won Best Album of the Year. The last Black female artist to win the award was Lauryn Hill for her album The Miseducation of Lauryn Hill in 1999. If Beyoncé had won this year, she would have been the first Black woman to win the award for Best Album of the Year in 24 years. However, Harry's House by Harry Styles won the award this year. 
McKenzie and Jules Gaskin-West '24 expressed disappointment about this outcome, but neither were surprised. "I had very low hopes for Beyoncé [winning Album of the Year]," McKenzie said. "Everytime she was nominated for an album, a white artist won over her."
Gaskin-West shared similar sentiments."She's never going to be respected in the way that she deserves to be because she will always be relegated [to the catergory of] a 'Black artist' after Lemonade," Gaskin-West said.
She went on to add that Beyoncé typically receives nominations in traditionally Black-dominated categories like rap and R&B. Gaskin-West proposed that Beyoncé expanding her genre repertoire could improve her chances of winning the Album of the Year award. "If she went more mainstream pop and decided to develop her artistry in that way then I think it would have been more acceptable [for the Grammys] to give Beyoncé Album of the Year […] because [she'd be] pandering to white and mainstream audiences," Gaskin-West said. 
Both McKenzie and Gaskin-West viewed Beyoncé's loss as yet another disappointing but unsurprising dismissal of music that celebrates Blackness and Black queerness.
"It feels like [the Grammys] want a sort of queer performativity that is not inherently queer," McKenzie said.
McKenzie cited what she saw as Styles's queer performativity and the mainstream, white queerness embodied by Kim Petras and Sam Smith's song "Unholy" as examples.
"The only exceptions are that [the Grammys] allowed Sam Smith and Kim Petras to win and perform. But again, ["Unholy"] follows white queer aesthetics," McKenzie said. 
Ultimately, both McKenzie and Gaskin-West viewed Beyoncé's loss as yet another disappointing but unsurprising dismissal of music that celebrates blackness and Black queerness. 
"It's so interesting to me that Beyoncé can achieve the pinnacle of an art form and repeatedly be denied [Album of the Year]. Why are so many people hell bent on denying Beyoncé of her artistry?" Gaskin-West said. 
Album of the Year was not the only controversial category this year. As the Grammy Awards become defined by the numerous talented artists that never receive the award for their work, many have begun to question the extent to which the award show is still a good measure of artistry and success.
"[Black music] is at the forefront [of the music industry], and I feel like that's not really being represented in [the Grammy Awards," said Sachin Kirtane '26, a member of jazz band at the College. "It's sort of sectioned off into the rap and R&B categories, when in actuality, that music has far wider influence and quality."
Kirtane added that he believes the Grammy Awards to be a flawed metric for success in the music industry. "I feel like the Grammys sort of have to figure out what they're trying to do in terms of what they are actually judging," he said. "I feel like it's out of touch. [It has to get] back into what is popular, what people actually like, and what people actually consider to be good."
Not every award given out on Sunday sparked controversy among viewers. For example, Smith and Petras won the Best Pop Group/Duo Performance award for "Unholy." This award made Petras the first transgender woman to win a Grammy Award, a point of celebration for both her and the queer community as a whole.
Additionally, rapper and producer Dr. Dre took home the inaugural Dr. Dre Global Impact award, which honored his contributions to the music industry across almost four decades. A performance for the 50th anniversary of the hip-hop genre also celebrated the contributions of Black artists.
However, to Kirtane, the Grammy Awards have a complex reputation that only grows murkier as they fail to acknowledge artists of color year after year. "As a musician myself, I've thought about making my own music," Kirtane said. "The idea of the Grammys as some sort of prestigious award that's not really there for me as someone who makes music… I don't know, that's sad."