This week in Williams history: The origin of Claiming Williams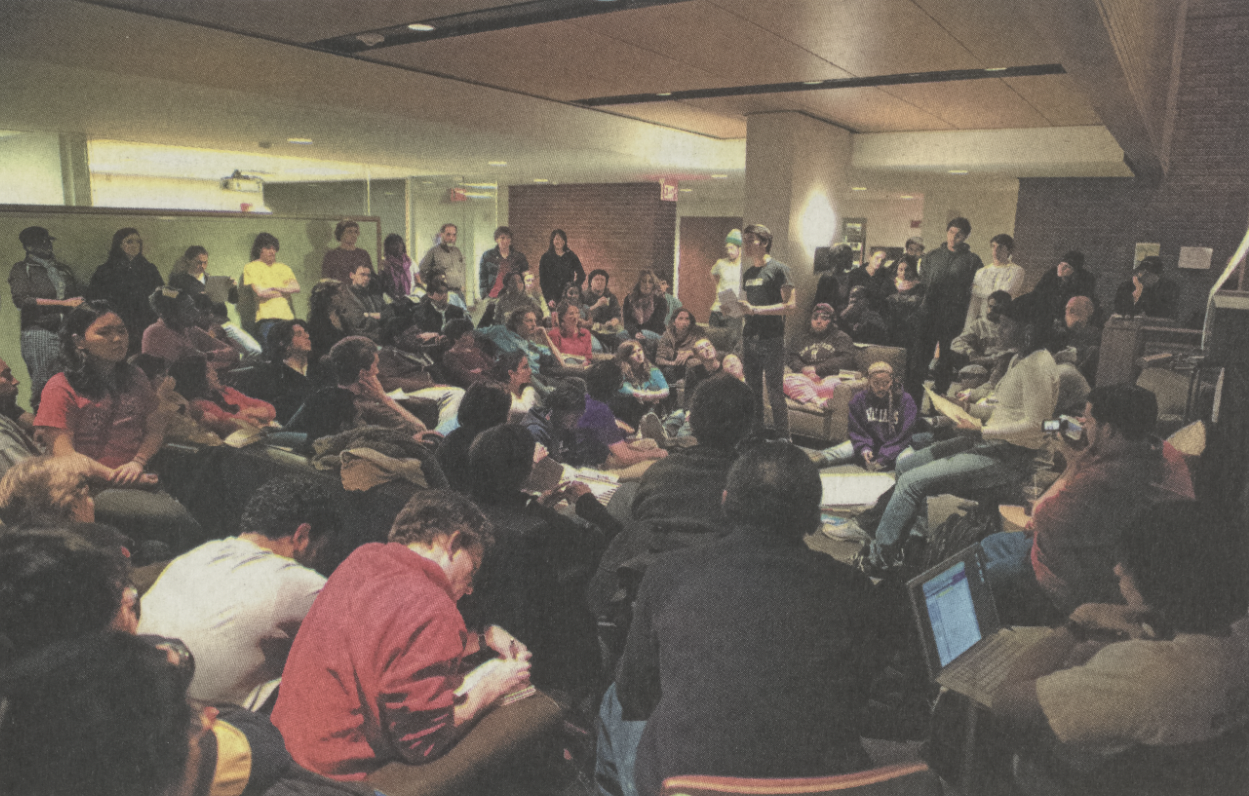 "This week in Williams history" is a column dedicated to looking back at memorable moments in the College's past through articles in the Record. This week in history, the College responded to a racist incident; one year later, it hosted the first Claiming Williams day, due largely to student activism in response to the racist incident.
Feb. 13, 2008: Racist incident sparks activism
On Feb. 2, 2008, a Junior Advisor for an entry in Williams Hall discovered the n-word scrawled on the door signs of two common rooms and the custodian's office, as well as drawings of male genitalia on the stairwell's walls.
Over 100 students flocked to Paresky Center for hours of informal discussions about the incident, and stemming from an open discussion organized on Feb. 6, 2008 by College Council, several students founded a campaign called Stand With Us. The initiative originally aimed to "foster mutual esteem on campus" by facilitating conversations with campus leadership. 
On Feb. 13, Stand With Us organized a "600-strong rally and march across campus," marking "a radical departure from what has happened before in response to problems on campus," Professor of German Gail Newman recalled in February 2009.
In April 2008, one subgroup of Stand With Us brought to a faculty meeting a proposal that urged the College to "cancel all classes after 12 p.m. on a Friday in early September in order to hold a 'Claiming Williams' discussion day." At the meeting, faculty proposed that Claiming Williams could occur in lieu of classes on the first Thursday of the spring semester.
Feb. 11, 2009: "Spurring discussion, Claiming Williams"
At the inaugural Claiming Williams day, which occurred on Thursday, Feb. 5, 2009, "droves of students, staff and faculty converged for a series of talks, performances and discussions in place of classes." The event's eight main presentations and 18 forums — which included a panel about the international presence on campus, a discussion about drinking culture on campus, and a critique of Claiming Williams itself — were organized under the theme "examining privilege, building community."
The day generated high levels of campus engagement and event attendance — a talk by activist and writer Tim Wise was only the second performance that season to fill the '62 Center Mainstage, which has a 550-seat capacity.
At the event's critique, members of the campus community raised doubts about the scope of the day's events. Attendees questioned the transition of Claiming Williams from an organic, student-led movement to an organized, institutional event; suggested that pre-event publicity with the day's theme may have "alienated" students who considered themselves privileged; and expressed concern that "the school just does many things to present … an abstract image of promoting tolerance and embracing community life, rather than focusing on real issues that people are experiencing."
Student organizers of the first Claiming Williams also agreed after the event that it should only continue in the future if it remains productive for the College community. "If we regularize it, it might become a constant excuse to channel all impetus for these issues to one day," said Claire Schwartz '10, a student co-chair of the Claiming Williams Steering Committee.