Squash teams find success during regular season play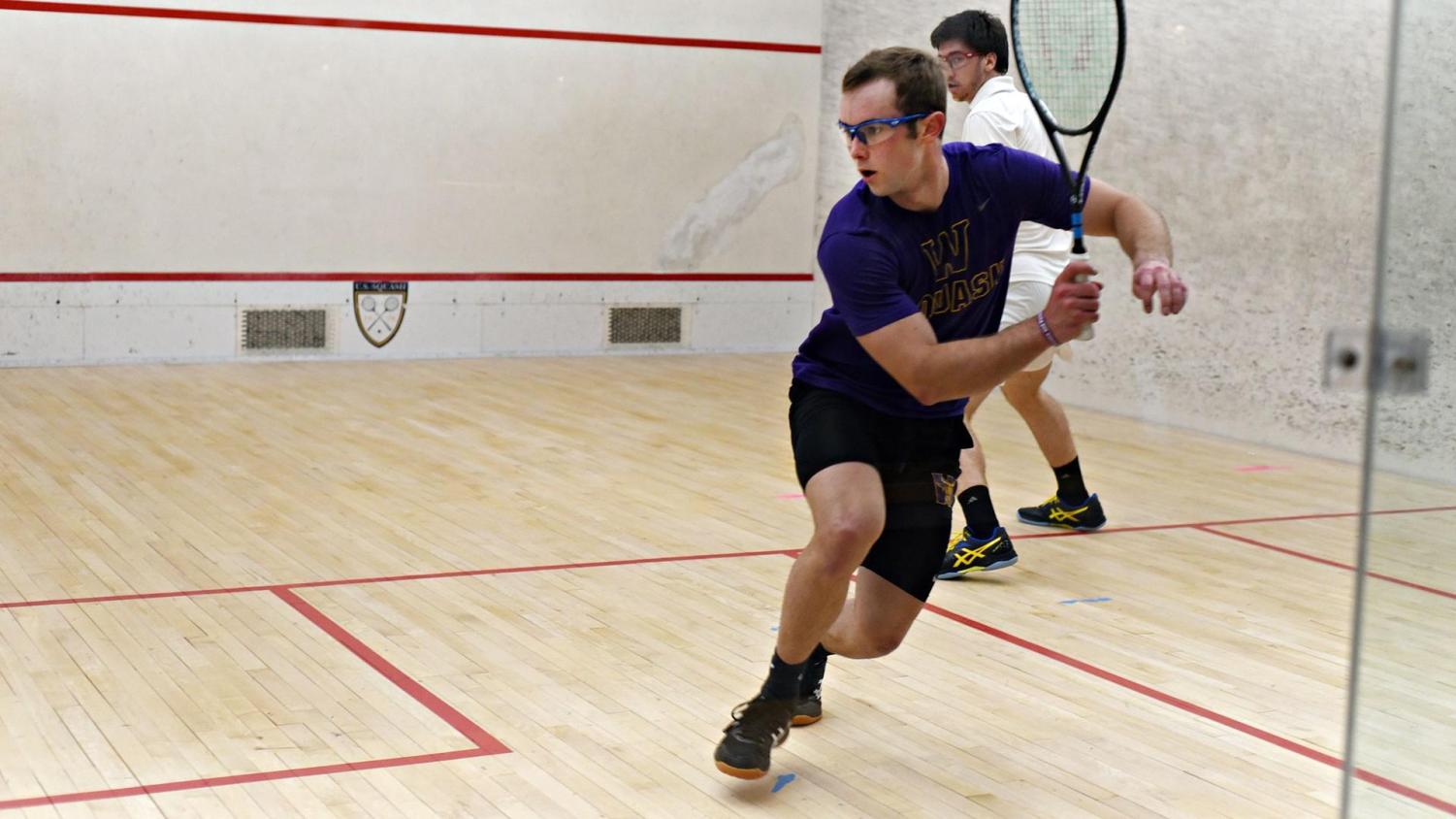 The men's squash team (13-5, 8-0 NESCAC) and women's squash team (11-7, 7-1 NESCAC) both won the Little Three Championship, which took place from Jan. 27 to Jan. 28, beating both Wesleyan and Amherst to claim their titles.
Udai Pal '23 and Will Evans '24, the co-captains of the men's team, both applauded Andrew Minnis '25 for his hard fought match against Amherst. Minnis lost his first two games but won the last three, earning a final score of 13-11 in the fifth game. "He came back from two-love down and just never really gave up," Evans said. "[He] kept working hard and was able to pull it out in five."
In addition to winning this championship, the men's team had an undefeated January for the first time in program history. Head Coach Zafi Levy '01 credited the captains' leadership for this accomplishment. "[Pal and Evans] created this culture that is very, very positive, but at the same time …they run a very tight ship."
Pal attributed the team's success this season to the energy of the team and their willingness to work hard. "As long as we're hungrier, we want it more," he said. "We're going to run faster, we're going to outlast our opponents, [and] we're going to fight harder, both physically and mentally."
Pal also praised the six first-years on the team. "All six of them bought into the team from day one," he said. "They all work as hard as I could ask them to and contribute in every possible way to the team."
Last year, the women's team had its season ended by Amherst in a 5-4 loss. It was able to turn that around this season, beating Amherst 5-4. Levy noted how the women used last year's loss to Amherst as motivation. "It was an easy task to motivate this group to play better, and they played great," Levy said.
Quan Ng '23, a co-captain of the women's team, emphasized the weight of this win. "It was really heartening to see that we have improved [and] gotten past COVID and all that,"she said. During her match, Ng came back from a 10-5 deficit and ended up winning 16-14.
Ng praised a win by Haley Jefferson '23 against Amherst's Daksha Pathak. "This time last year, [Pathak] beat a lot of our teammates handily, so to be able to see that the level of play on our team has improved in the past year was really encouraging," Ng said.
Looking ahead to the NESCAC Championship, Niki Srivastava '23, a co-captain of the women's team, emphasized the strength of team's bond at this high-stakes time in the season. "It's a special time because everyone clicks together even more," she said.
The Ephs will host the NESCAC Championships this weekend at the Simon Squash Center. "I think the level of squash has improved with our team," Srivastava said. "I just want to keep seeing that."