Ivonne García joins OIDEI as assistant vice president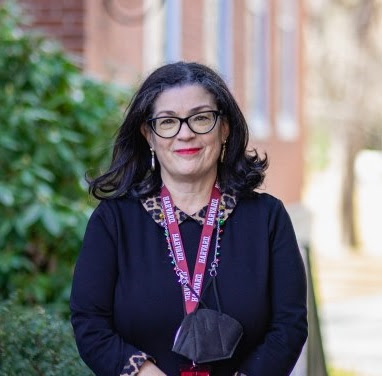 The College announced its newest addition to the Office of Institutional Diversity, Equity, and Inclusion (OIDEI), Ivonne García, on Wednesday, Jan. 11. She will serve as assistant vice president for OIDEI. 
García most recently served as the director for diversity, equity, and inclusion at Harvard University's Graduate School of Education, as well as the senior instructional coach for anti-racist pedagogy in its Teaching and Learning Lab. Prior to working at Harvard, García held similar roles at the College of Wooster and Kenyon College.
"I hope to bring more than 20 years of expertise and commitment as a DEI and anti-racist-focused administrator and teacher, as well as an educator, advisor, and mentor to underrepresented faculty, staff, and students," García wrote in an email to the Record. 
García also noted her desire to return to the undergraduate setting after spending time working at a graduate program at Harvard. To García, another factor that propelled her to Williams was the opportunity to work with Leticia S. E. Haynes '99, the vice president for institutional diversity, equity, and inclusion. While working at Kenyon College, García collaborated with Haynes and her team through a Mellon Foundation grant on Inclusive Teaching Practices. 
García said she is most excited to embrace her position as a "first-year" and as a "learner" of all things Williams, as well as "an engaged thought partner, collaborator, organizational strategist, and change agent."
García hopes to contribute to the diversity of perspectives at the College. "As a Puerto Rican and Latina who has struggled against presumptions of incompetence and the routine structural obstacles placed on the way of BIPOC and historically marginalized people, especially women, I'm particularly excited to connect with underrepresented students, faculty, and staff, and serve as a resource in any way I can," she said.
OIDEI's website states that its mission is to "eliminate harmful bias and discrimination, close opportunity gaps, and advance critical conversations and initiatives that promote inclusion, equity, and social justice on campus and beyond." García will be the thirteenth member of its team.