'The best class I've ever taken at Williams': Students explore new hobbies through Free University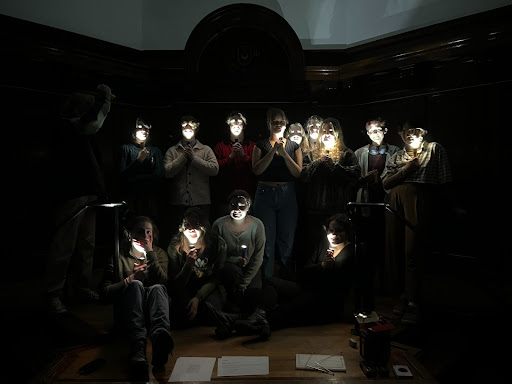 This Winter Study, students taught and attended a record 66 Free University courses — an 18 percent increase from the 56 courses offered last year and nearly double the 34 courses offered during Winter Study in 2020. Whether they were crocheting sweaters, tasting cheeses, or pursuing any of the other unique course options, students at the College embraced many new hobbies this January. 
The Free University program — which allows students to teach courses for their peers during Winter Study — has offered students the opportunity to explore their interests outside of academics since its founding in the 1980s. It was run by College Council (CC) until the student governance body was disbanded in 2020, at which point the program was taken over by Williams Student Union (WSU) and Facilitators for Allocating Student Taxes (FAST).
The budget for the 2023 Free University program was $10,000, according to Samir Ahmed '24, a WSU representative. "All $10,000 were spent," he said. "There wasn't a single penny left over."
Representatives for WSU and FAST were surprised by the unprecedented interest in the program this year, Ahmed said. "Especially [after] last year with COVID being more present on campus, we thought that with more in-person things happening, Free University would become smaller," he said. "But it seemed like people embraced it more because more in-person things were available, so that's something to note for next year."
Hannah Adams '25 was surprised by the enthusiasm for her chocolate tasting course which had an enrollment of over triple the initial cap of 30. "I expected that a lot of people would sign up, but 102 is way more than I expected," she said. 
Though she had to remove some students from the roster, Adams said that she admires Free University's accessibility. "It's nice to share really delicious single-origin chocolate bars and exquisitely prepared chocolate truffles," she said. "I like the community aspect and the enjoyment. I think eating food is a very social thing."
For his first Free University experience, Satya Benson '26 enrolled in "Aqueous Gastronomy," where students evaluated 60 varieties of sparkling water. "This was by far the best class I've ever taken at Williams bar none, and probably the best class I ever will take," Benson said.
Upon discovering a website where sparkling water fans review different brands and flavors, course instructors Locke Meyer '25 and Felix King '25 seized the opportunity to share their new knowledge with the campus community. In the course, students write and publish their own reviews on a shared Instagram account. 
In addition to FAST funding, King managed to secure sponsorships from three sparking water companies — Something and Nothing, Aura Bora, and Dram Apothecary — in exchange for promotions on social media. "That really changed the game for us," King said. "We could offer more niche flavors that we just wouldn't have been able to afford."
Meyer also created an original instrumental concept album to enhance the auditory experience during tastings. "Each song is inspired by a different aspect of sparkling water, or a different flavor that we've sampled, or even a different historical figure," he said.
As students progressed from "beginner" to "advanced" tasting, they tackled philosophical concepts. "I think the class really hinges on big ideas," Meyer said. "We want 'Aqueous Gastronomy' to be about more than seltzer — we want it to be about language, art, love, community."
"The real magic is in the way that [Meyer and King] have expressed so many big ideas and lessons about life through tasting sparkling water," Benson said. "[One] was that love conquers all, so we talked about, what does love taste like? We had a few different love-themed sparkling waters… We're all learning a lot about what it means to be human."
In a different course, students found evidence of what they believe to be paranormal activity in a spooky location on campus — the Goat Room in Perry House. Ruth Bristol '23, a passionate believer in ghosts, led the ghost hunting course to create a community for other believers on campus.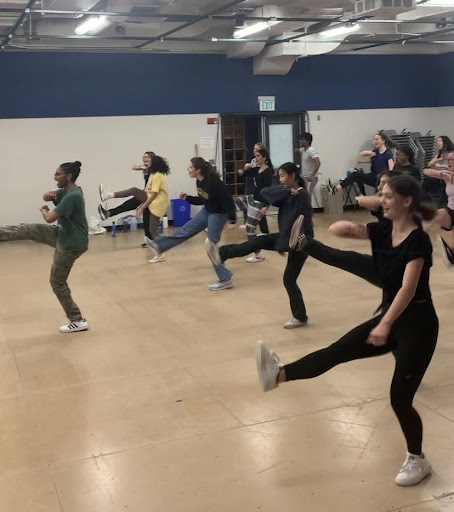 She was surprised by the enthusiasm for the course, particularly from the many first-years who signed up. "It's hard when it comes to ghost hunting to balance [being] serious and also light-hearted and fun," Bristol said. "I was really happy that they were excited." 
After scouting suspected haunted locations — including Lehman Hall and the crypt of the original benefactor of the College Ephraim Williams Jr. — the class settled on the Goat Room for its eerie ambience. Equipped with flashlights, electromagnetic field (EMF) meters, and dowsing rods, they set off for the hunt.
"Williams is a really old place, and there are a lot of ghosts here," Bristol said. As the course comes to an end, she hopes that her students will be prepared to confront any campus hauntings in the future. 
Ahmed sees dance courses as a highlight of the Free University program. "As a JA, I often hear my frosh talk about what they're doing during Winter Study, and some of them have been going to the NBC and Sankofa dance practices," Ahmed said. "A lot of dance groups are hard to get into if you don't have much experience, so these Free University classes offer an opportunity to make things more accessible."
Obi Nwako '24 is one of the co-presidents of Sankofa, the College's step team, and assisted Shayla James '24 in leading the club's dance workshops. He said that around 80 students signed up for the class — far more than they anticipated. 
"The class provides a nice opportunity to try something new and express yourself in a different way," Nwako said. "We're all cheering each other on, trying to have a good time, and bringing a new energy to campus."
"I'm just really appreciative of the positive feedback we've gotten," Ahmed said, reflecting on the program. "I feel more motivated to [organize Free University] next year because of all the people who volunteered their time to make budgets and forms, organize classes and schedules, and then all the students who decided to take time out of their day to learn from their classmates."