From cleats to tap shoes: Students step into Winter Study sports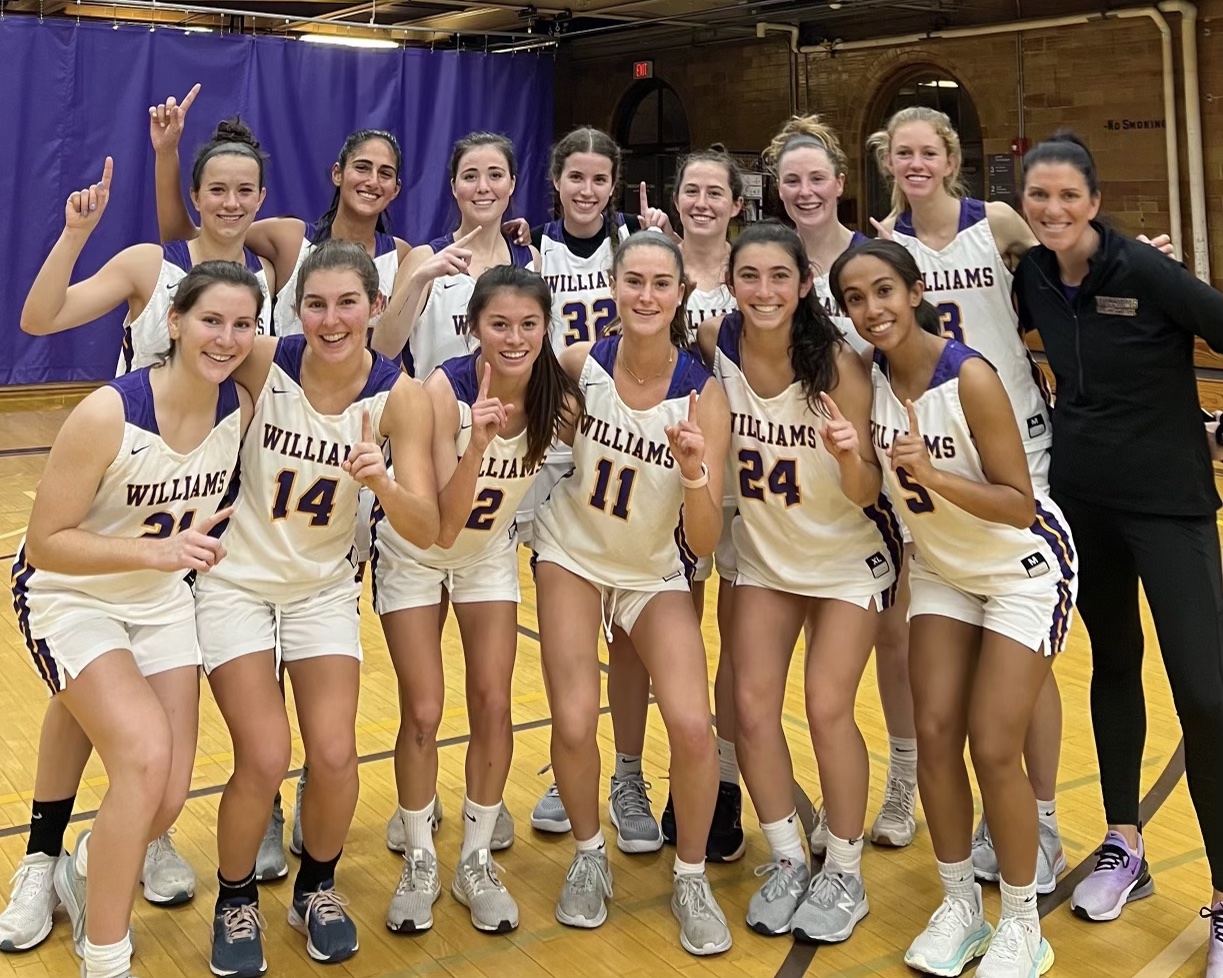 ​Winter Study is a time for students to experience the College without the stress of problem sets or Google Calendar commitments. Its eclectic course offerings allow them to explore their academic and creative interests, while the abundance of free time encourages students to pursue unfamiliar activities. In particular, activities offered through the Athletic Department and Free University see students engaging with unconventional sports over Winter Study. 
After four years on the women's soccer team, Avery Mohan '23 finished her senior season last fall. Hanging up your uniform for the last time is an emotional moment for a college athlete, but Mohan continued playing with her teammates — albeit on the basketball court. Following an enjoyable and energetic rookie basketball season last winter, Mohan and several of her teammates returned to the women's junior varsity (JV) basketball team, led by women's varsity basketball assistant coach Kendra Drake, for a second year.  
"I think that after our soccer season ends in the fall, a lot of us still have a ton of competitive energy," Mohan continued. "The opportunity to play together against another team, no matter the sport, is something that appeals to us. Even the girls on the soccer team who don't play basketball come out to the games to cheer us on, so in that way, it feels like it's a chance for the whole team to bond." 
The JV basketball team holds practices twice per week and plays against high school teams, but Mohan emphasized that the play is more laid-back than that of their typical in-season competition. "We put a lot less pressure on the results of our basketball games than our soccer games," Mohan wrote in an email to the Record. "It's been a good chance to have some laughs with my teammates." 
Mohan also recognized the benefits of playing basketball during the offseason for both physical and emotional purposes. "Both sports require ball movement, defensive shape, communication, and teamwork." Mohan wrote. "It's great that JV basketball helps us develop as general athletes in the offseason." 
The Free University Winter Study program, hosted by the Williams Student Union (WSU) and Facilitators for Allocating Student Taxes (FAST), also allows students to engage with unconventional forms of sport led by their classmates, among other student-led course offerings that include art, cooking, entertainment, and seminars. Nothin' But Cuties (NBC), the College's hip-hop group, hosted a dance workshop through the program. Mayor Watts '25, the treasurer and social chair of NBC, credited Lucy Walker '23 — the head choreographer of NBC — with making the group's idea a reality. 
NBC hosts auditions at the beginning of each semester, but the Free University class was an opportunity to welcome all interested students, regardless of experience, into the group for a month. "We had over 150 responses within the first week," Watts said. "The Saturday class had around 50 people, and the other classes had a lot of people who packed the Shared Studio in the '62 Center." 
The workshop was organized into two beginner classes and one intermediate class to accommodate different experience levels, both meeting three times per week during the month of January. Watts said she was excited by the opportunity to share her love of dance with the larger College community. "It's so fun — every person who has taken a dance class experiences that feeling when you get the dance right with the song," she said. "It's such an exciting feat." 
Watts also said that leading the hip-hop classes with her teammates helped her energize otherwise repetitive weeks during Winter Study. "Having something that's structured and planned, like dance, gives people an outlet to stay active. I could go on and on about its benefits." 
Alex Bernstein '23 had a similar goal with their Free University course: "Tap Dancing Together." The class is Bernstein's fourth time teaching tap dance at the College. It's taken on many forms over the years, both in-person and online, but the primary goal has remained the same: to create a positive community for the often overlooked style of dance. "I've been trying to really cultivate a space of joy, fun, and community hype," Bernstein said. "The great thing about teaching tap — kind of with no end goal — is that I'm able to give people the foundational building blocks of what is tap dance and what is good tap technique." 
Bernstein emphasized that the class's low commitment allowed its cohort of about 30 students to embrace the style of dance. "What I found to be really awesome and inspiring about these people specifically — who are learning how to tap dance right now, or reinserting themselves into the world of tap dance — is that the enthusiasm exists not only within the dance studio, but also out in the world," they said.