Inside the world of investment banking recruiting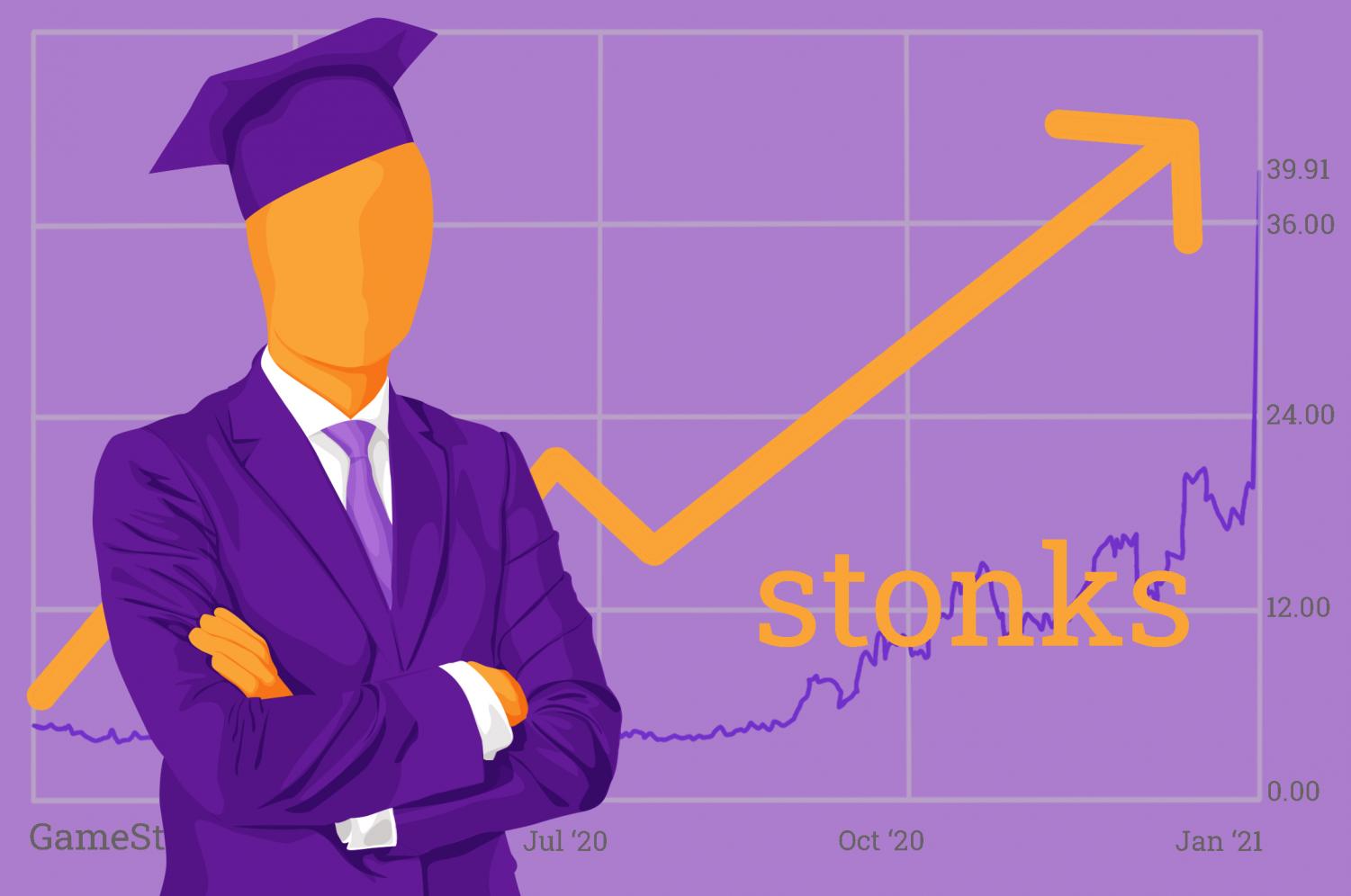 Mysterious meetings in Weston Hall, a demanding and exclusive application process, and an alphabet's worth of acronyms and names: It sounds like a secret society, but it's actually investment banking (IB) recruiting at the College. Despite the College's notoriety as an IB pipeline school, the recruiting process is opaque to most students at the College who do not participate. The Record spoke to three students entering the world of IB to answer some key questions: Why do so many kids go into IB? What's the process like? What is IB, anyway?
"Investment banking is unique, because you can see everything that goes into all the finances of companies," Gabby Fazzalari '25 said. "Everyone [wants] to do IB because it really is the best way to learn how businesses operate and use their money."
For some, breaking into the IB world requires getting involved early on in their College careers. Fazzalari noticed the number of first-years already attending some of the IB company info sessions. "I feel like each year it [starts] earlier and earlier," she said. "I guess it's getting more competitive."
Justin Hartwig '25 said that the IB recruiting process was something he found himself "shunted into." 
"Recruitment is so early, so if you're an econ major who doesn't really know what they want to do … [IB] is this thing that everyone knows about, and people know it's very lucrative," he said. 
Hartwig said he finds that many of his peers end up in the process by default. "Given that it does happen so early, you don't really want to throw away the chance, right?" 
Hartwig is also on the soccer team, which he said has influenced his decision to pursue a banking or consulting career. "If you're an underclassman and all your upperclassmen [teammates] are into banking, you're probably going to lean on them," he said. He noted that information about clubs and opportunities is often spread by word-of-mouth, especially in student groups such as sports teams.
Because students have to get involved so early, recruitment can be challenging for those who come to the College unsure of their majors or whether they want to pursue finance. "For someone who's undecided, it definitely wouldn't put them in the best position," Michael Pasko '26 said. Pasko also commented on the early nature of the IB recruiting cycle, noting that it seemed "a bit crazy that you have to start doing applications midway through your sophomore year for jobs that you're going to have junior summer."
However, Fazzalari said a student's major doesn't always determine their success in finance later on. "A lot of people that work at Goldman Sachs … were art history majors at Williams," she said.
Meetings with firms like Goldman Sachs on campus attract upwards of 100 students. Like Hartwig, Pasko also heard about the Goldman Sachs info session from his teammates on baseball. Visits are also publicized through Handshake, a platform for employers to connect with college students.
At one such meeting, Goldman Sachs made its pitch to students. "They talked about their culture, and they really stressed that it's a team environment," Pasko said.
Meetings with investment banking firms are also an opportunity for students to network — both with people in the professional world and with other students interested in finance. "A huge thing is being friends with people that have gone through [IB recruitment] or are going through it," Fazzalari said. 
Hartwig also emphasized the importance of networking. "Probably one of the biggest parts of the recruiting process is not just submitting an application," he said. "You talk to someone who's going to put a good word in for you with [human resources] when they receive 5,000 applications and are only going to give out 100 [jobs]."
Ultimately, for Fazzalari, Pasko, and Hartwig, the potential benefits of landing an IB job outweigh the challenges of getting there. "It's a very exciting job, but it's a lot of work," Pasko said. "It's viewed as this prestigious industry, which I think is why it attracts so many people."