How communities across campus collaborate to reduce food waste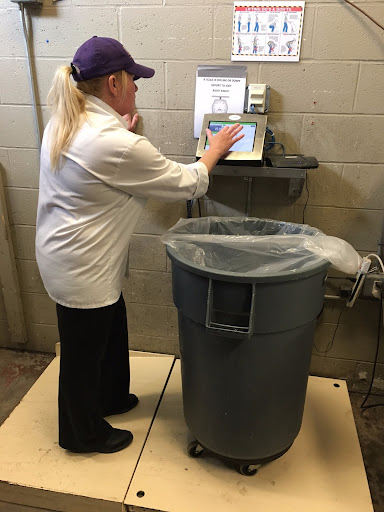 For the past few years, the College has been working to reduce its food waste with some recent success. Meanwhile, student groups across campus, such as WRAPS (Williams Recovery of All Perishable Surplus), have broadened what it means to lessen waste. The Record spoke to Dining Services, the Zilkha Center, and members of WRAPS to understand the collective efforts that help limit food waste from dining halls. 
WRAPS co-President Rebekah Lindsay '25 enjoys her work because it ensures she's "not stuck inside the 'purple bubble' all the time, but at the same time, [being] cognizant of the impact that our consumption as Williams students has on our community," she said.
Limiting food waste begins with the ordering process. The LeanPath program, a collaboration between Dining Services and the Zilkha Center first implemented in 2014, allows dining staff to measure post-consumer waste by weighing trash bins of uneaten food to inform future orders. 
LeanPath also helps dining staff limit the quantity of unused ingredients. After preparing food, staff weigh the remaining ingredients to receive guidance on how supplies can be used more effectively. "There's actually an option to be able to take a photo of the leftover so that they could get coached," Deputy Director of the Zilkha Center Mike Evans said. For example, dining staff could be reminded to use more of a vegetable, such as a leek: "Like more of the light green part of the leek, not just the white part of the leek," Evans said.
Director of Dining Services Temesgen Araya noted the impact of switching to online ordering on reducing waste. Before the pandemic, Fresh-n-Go was a grab-and-go service where students could choose from a selection of pre-made food. This meant that Dining Services would have to predict student preferences and estimate appropriate quantities, which led to more unused food. Personalized ordering reduces guesswork and leftovers, since staff prepare orders 15 minutes before their pickup times.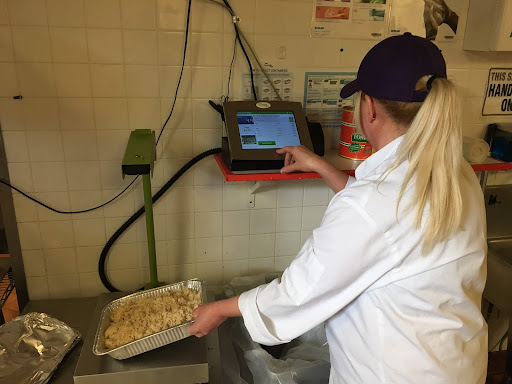 But even with recent food waste reductions, there's still bound to be some food left over. That's where WRAPS comes in. WRAPS combines its mission of campus food waste reduction with broader goals of food security and community engagement. "We collect as much surplus dining food as we can that we don't get to eat during the week, package it up, and deliver it to community partners who need an extra hand with some meals that week," Lindsay said. Delivery sites include the Roots Teen Center, YMCA North Adams, and Mohawk Forest. 
Conversations regarding waste in a broader sense are also happening across campus. On Nov. 30, students gathered in the Class of 1966 Environmental Center for a faculty and staff panel on reducing waste organized by Zilkha Center student interns. Topics ranged from local efforts to reduce textile waste at the ABC Store on Spring Street to tracing campus food scraps to Bennington incinerators. 
WRAPS also fosters conversations about food waste across offices. "[WRAPS has] definitely given me a greater appreciation for a lot of the staff members here at Williams, like in dining and in [the Center for Learning in Action]," WRAPS Volunteer Outreach Coordinator Charlotte Luke '25 said.  "[Assistant baseball coach Joe Buonemani] reached out to us and was like, 'Hey, I know these people at the Wayfair Call Center who are facing food insecurity. Can I come and grab meals and then deliver that to Pittsfield?' There are just so many people on campus who are thinking about these things, or just who are doing good work." 
While efforts to alter food waste practices on campus have resulted in measurable progress, Lindsay said that the life cycle of food at the College starts before it arrives at campus and ends after it leaves — meaning that there are still more voices to be brought into the conversation about campus food. "How are we as Williams College able to better support our local farmers, not just buying their food or asking for their food at reduced prices, but actually trying to support them?" Lindsay asked. "What does that look like? If we want to address waste, the very end of it, we need to start with the beginning." 
According to Lindsay, the College should also reckon with the far-reaching effects of its consumption. The post-consumer food waste that isn't collected by WRAPS goes to incinerators outside of Williamstown. "Who are they affecting?" Lindsay asked. "Not us."
Luke echoed the sentiment. "The solution to food insecurity is not food," Luke said. "It's actually a much bigger socioeconomic puzzle. At WRAPS, we do what we can, but we are not the solution." 
"We don't often focus on the impacts of people whom our privilege is at the cost of," Lindsay continued. "That's really important in the food justice aspect of WRAPS."
Editor's note: Record editor Benet Ge, who is co-president of WRAPS, was not involved in the writing or editing of this article.