Inflation hits Spring Street restaurants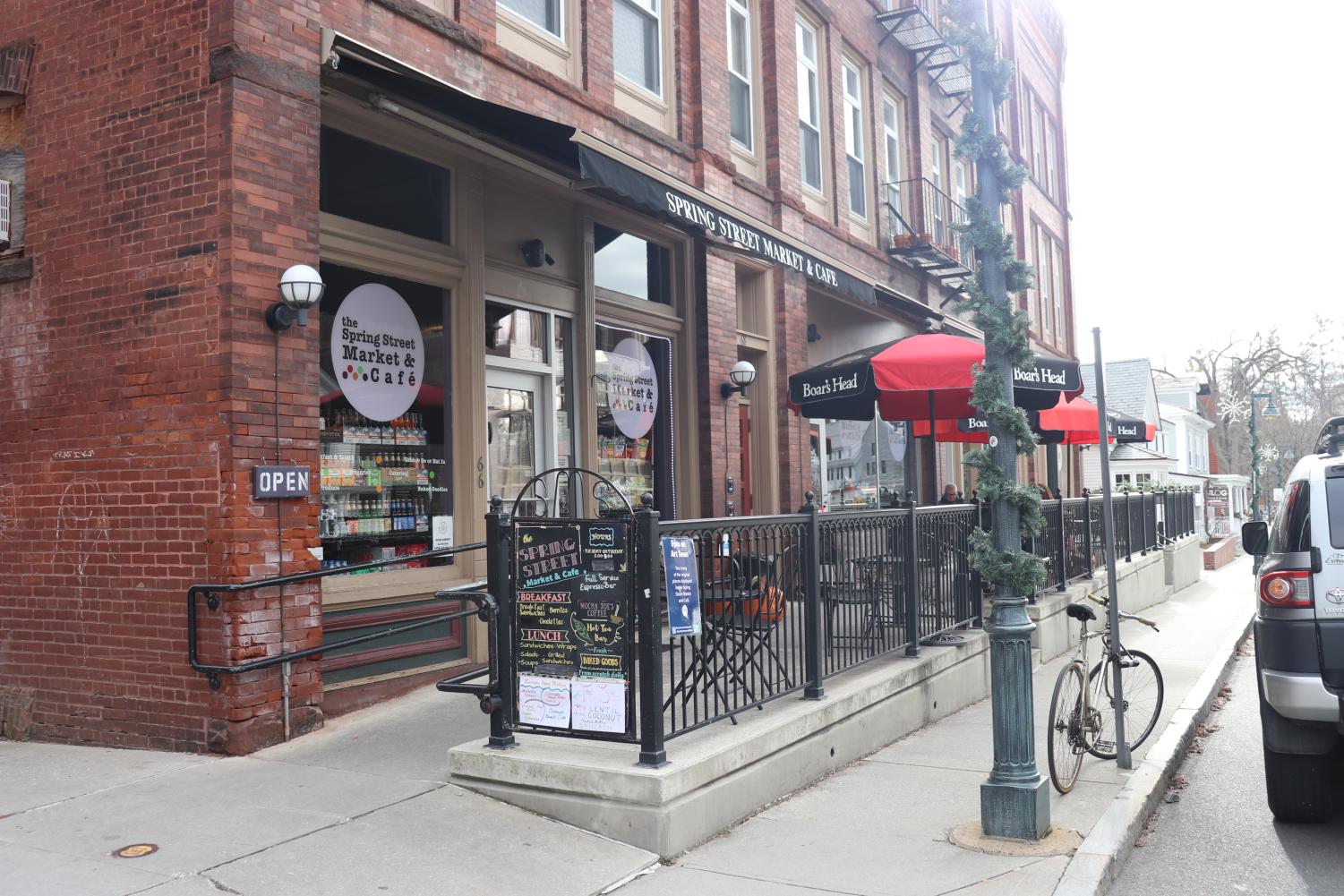 For the first time since it opened over eight years ago, the Spring Street Market and Cafe raised the price of its sandwiches — from $8.95 to $9.95 — last month in response to inflation. "It was a last resort," said Karen Gosselin, the cafe's owner. "I've spent my life doing this. I have to at least break even."
The overhead costs of running the business have increased substantially since its opening in 2014. According to Gosselin, "every little item" that the cafe purchases — whether it be meat, cheese, eggs, or the plastic gloves employees wear while preparing sandwiches — is now more expensive than ever. The price the cafe pays for a case of aluminum foil, for example, recently rose 400 percent from $40 to $202.
Prices rose 7.7 percent year-over-year this October, a slowdown from September's 8.2 percent. The rapid increase in costs has touched nearly every corner of the economy and has fallen hard on small businesses.
Like Gosselin, Stephen Lawrence, chef and owner of Spice Root, Spring Street's Indian restaurant, also had to increase the prices of many items on his menu by a dollar. "To stay in business, we have to [raise prices] — I don't want to, but we have to," he said. "This is the very first time I've seen things going like this."
Blue Mango, a Thai and Japanese restaurant on Spring Street, also increased its prices last year due in part to rising supply costs, according to manager Mookharin Khajornchaisak. She described how the prices of dry goods, canned goods, containers, and napkins have increased by not just 10 to 20 percent, but by up to 100 to 200 percent during the COVID-19 pandemic.
In interviews with the Record, both Gosselin and Lawrence emphasized that they have increased their prices as little as possible to prioritize affordability.
"People tell me I need to [increase prices] more, but I'm not going to," Gosselin said. "I want people to still be able to come in."
Lawrence noted that Williamstown's small, tight-knit community informs his pricing adjustments. "Not everybody's making too much," he said. "Not like in cities. We have to think as small-town people to support each other. We have to make prices very reasonable."
Unlike other business owners on Spring Street, Jennifer Karampatsos, the co-owner of Pappa Charlie's Deli, said that she has focused more on responding to supply chain issues than to inflation.
"Obviously, prices have gone up right across the board," Karampatsos said. " You can't get away from that… But prices are going to fluctuate. It's the nature of the business. You just have to let [inflation] run its course."
The stickers that advertise the prices of items at Pappa Charlie's are custom-made, so the deli cannot change prices on a regular basis as a grocery store might. Pappa Charlie's will instead adjust the price of add-ons, such as a side of avocado. "We try to compensate in little areas that we can, but for the most part we just ride it out," Karampatsos said.
The deli purchases most of its products from Wohrle's Foods, a food service distributor and retail outlet based in Pittsfield. But recently, Wohrle's Foods hasn't been able to provide the deli with all of the products necessary to run its business. "There are just so many items that are so hard to get at the moment," Karampatsos said.
For example, the deli has struggled to purchase beverages from Wohrle's due to production issues at the company that manufactures the glass bottles in which they are sold. Wohrle's also stopped selling the chips that Pappa Charlie's stocks, since the oil was sourced from Ukraine. Chicken has proven challenging to procure because of the recent bird flu outbreak.
For Blue Mango, supply chain issues mean paying even more for goods that have already increased in price. "I have to order a lot of things on Amazon now, which costs more than distributors," Khajornchaisak said.
Spice Root, which relies on US Foods, Inc., an American foodservice distributor, has also struggled to obtain chicken, tomatoes, aluminum, and paper products, as they are often out of stock or backordered. Lawrence added that because of the increase in the cost of fuel, delivery charges for groceries have soared.
Still, Lawrence said that Spice Root will continue to offer student deals and other items, such as lunch specials, for affordable prices.
To reduce costs for customers, Gosselin has shopped for ingredients on sale whenever possible and streamlined her menu. For example, she recently removed the Breaking Dawn sandwich from Spring Street Market's menu because of the rising price of goat cheese. "People were really upset about it," she said. "But as a businessperson, you have to look at it and get rid of things that don't make sense." Gosselin also expects to begin selling smaller, cold sandwiches for $7.95 in Spring Street Market's deli section.
Despite the stress of navigating rising prices, Gosselin looks forward to her job every day. "I love working here," she said. "I love having relationships with the students… I can't wait to go to work."