For some students, working on Spring St. casts light on class divides, Town-College relations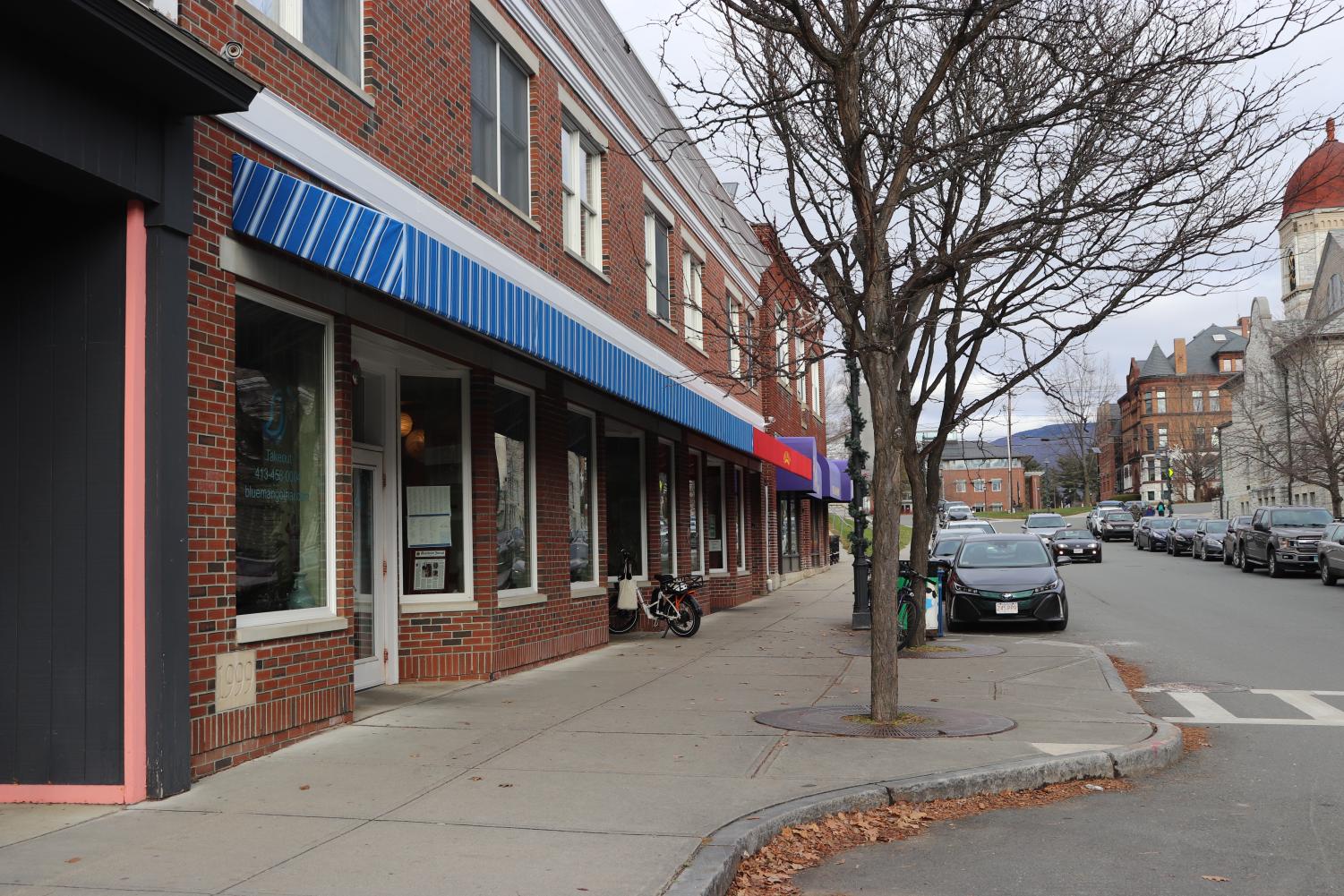 "It's definitely a break [from] the Williams bubble," said Annika Brockman '24 of her off-campus job at The Spring Street Market and Cafe. 
Working as a cashier, Brockman said she has found a different perspective on privilege at the College. "[It's strange] to see people come in and spend in one go every single day what it takes three hours [of work] to make," she said. "I've also been on both ends of that, which is super weird."  
For many students at the College, the concept of the "purple bubble" is quite familiar. The College is an intrinsically privileged and isolated environment, and some students, like Brockman, appreciate any opportunity to step outside of the College community.
Brockman said she finds her time working at the Market rewarding and has noticed the balance it brings to her otherwise school-centric days. Long before she was a cashier, she was a dedicated player of "Penguin Diner" and other customer service web games. "It just feels like I'm playing those sometimes," she said, describing how she imagines real-life level-ups when she does a task well.
It's this enjoyment that makes her consider how privilege follows her outside the purple bubble. "I'm in the job to make a little bit of extra spending money," she said. "[My coworkers] are in the job to support themselves."
Brockman's former coworker, Pat Klugman '25, who was still working as a barista when he spoke to the Record, put it more bluntly: "As much as I would like to say I'm doing it for the cute coffee aesthetic, I'm doing it for the money," he said.
Balancing his two jobs ­— on campus at Goodrich Coffee Bar and off campus at the Market — with a full course load got difficult, Klugman said. "Working 20 hours a week while also taking four classes at Williams is not the most sustainable practice I've done here."
This stress, Klugman said, can be compounded by difficult interactions with customers. "During one of my first few weeks, I was told by someone that I priced something wrong because their toast was really expensive," he said. It was jarring, he said, to have someone "laugh in my face and tell me I'm doing something wrong when I just started the job" — especially because it was a fellow student he'd had a class with the previous semester.
It's no secret that the food at Spring Street Market can be quite expensive. Some of Klugman's customers don't seem to notice. "Students obviously use their parents' credit cards, and there are people that come in every day and buy a $5 water," he said.
"I think there are larger issues with class at Williams that aren't talked about because this is seen as like a classless institution, given our full financial aid program," he said. "The people that are the least respectful, I believe they happen to be the wealthiest students on this campus."
Alex Riggs '26, a server at Pera Mediterranean Bistro, also noticed a divide between herself and her peers. She works 25 hours a week, while most of her first-year friends don't have a job, and she's disappointed when her work schedule sometimes pulls her away from social activities. "There are certain things about working, like how fatigued you are after, that maybe my friends can't all necessarily understand or relate to," she said.
This isolating aspect of the experience is a small concern, however, when compared to the positives Riggs finds in her job. Pera's management has been flexible in accommodating her school schedule. She's grown close with her coworkers and sometimes visits North Adams with them outside of work hours. "It really feels like we're family," she said.
"I felt like it was [just] the school, and I let myself forget that there are another 8,000 people that live around us," Riggs said of her first impressions of Williamstown. She said she feels like it's "a healthy thing" to remind herself of this greater community and her role within it.
Riggs has found her step outside the purple bubble mostly positive, but for Klugman and Brockman, class divides and the associated awkwardness have made it a bit more negative. Either way, the experiences of all three show that crossing Route 2 — metaphorically, that is — can be complicated.