Arthur Jafa discusses Black aesthetics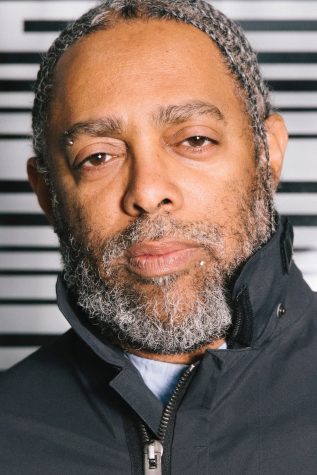 Content warning: This article includes mentions of racism, violence, and death.
On Nov. 10, in a packed lecture hall at the Williams College Museum of Art (WCMA), contemporary visual artist and filmmaker Arthur Jafa guided the audience through his early life, artistic influences, and a few select pieces, addressing the themes he tackles in his work. The lecture was part of the Plonsker Family Lecture Series in Contemporary Art, which aims to explore prevalent matters in contemporary arts by providing opportunities for students to hear first-hand from artists about their work.
Jafa began his lecture by discussing how his own childhood shapes his art. Born in Tupelo, Miss., Jafa and his family later moved to Clarksdale, a town two hours away. "I sometimes characterize my upbringing as a cross between The Brady Bunch and The Color Purple," Jafa said. 
He went on to describe the effects of moving between Tupelo and Clarksdale. "Tupelo was the model, post-segregated southern town," Jafa said. "They made some decisions very early that integration was going to happen, so rather than resist it, they embraced it to a certain degree. It's a relatively progressive environment, and Clarksdale wasn't. One of the effects that moving back and forth had on me was it denormalized both environments. It made me alienated in both environments."
 Jafa, who is Black, described the violent racism around which he grew up. "Within a 50- or 60-mile radius [of Clarksdale], some of the most horrific [incidents] — everything from Emmett Till to the murder of civil rights workers — happened within the same region I grew up in within ten years of when I was there. So I always felt like that kind of violence saturated the environment in a certain kind of way."
Jafa's work is a synthesis of visuals and music that showcase the power of the Black community and culture but also highlight the violence he witnessed. "[Music is] a place from which I operate, because it exists as a space in which you can really see Black people fully expressing themselves, deeply expressing themselves, and broadly expressing themselves," he said. "If [I] say Black music, everyone knows what I'm talking about, but at the same time it's so broad and diverse that you could never reduce it to one thing. You would never confuse Billie Holiday with Jimi Hendrix or John Coltrane with The Whispers."
Although he finds music to be a source of inspiration, Jafa said he is concerned with the visual arts and the lack of Black visual culture that may stem from church traditions. "I think the reason [Black visual arts] are not apparent is because, unlike music and oratorical arts, Black visuality never found subsidy or home in the church," he said. "The Black Church was the only institution Black people had. The Black Church is a Protestant Church, and Protestant Churches have a certain antagonism towards a certain visualization in comparison to the Catholic Church that is extremely visual."
He discussed the intersection of music and cinema as it pertains to his major artistic themes. "In the past, I said that I was interested in cinema that could replicate the power, beauty, and alienation of Black music," he said. "But it's not just about the music per se. It's really about what I would term 'Black aesthetics' — things that Black people do…  I'm very curious about something that's as immaterial as aesthetics and how it can have such force in the world, particularly in an anti-Black environment."
Jafa sought to combine visuals and music in the first work he showed to the WCMA audience, which was titled "Love is the Message, and The Message is Death." The piece is a collection of shorter clips cutting between videos of dancing and celebration and videos of violence. "Love is the Message, and the Message is Death" was Jafa's response to the influx of visuals showing the everyday violence that Black people experience, specifically over social media. "Social media ushered in a tidal wave of video evidence of what happens to Black people," he said. 
The following works Jafa showed in the lecture, "akingdomcomethas" and "The White Album,"  were in conversation with "Love is the Message." "I wanted to do something that I think is just as intense but is not presented to people in a way that supersedes any kind of critical distance," he said.  
Jafa finished his lecture by noting how his art is aimed at and incorporates the experiences of Black people in media.  "I'm addressing Black people," he said. "It's like Eric Clapton when he plays 'Layla.' He fell in love with Pattie Boyd and wrote this love song for her. When Eric Clapton is singing, he's not singing to everybody — he's singing to Pattie Boyd. Everyone else just gets to listen in." 
"I'm not saying I don't care who likes my work, but I'm saying I'm addressing Black people," he continued. "People of color and women have developed the ability to … see something, project [themselves] into a subject position that has nothing to do with [them], and enjoy, learn, experience."