Students find community by walking on to crew teams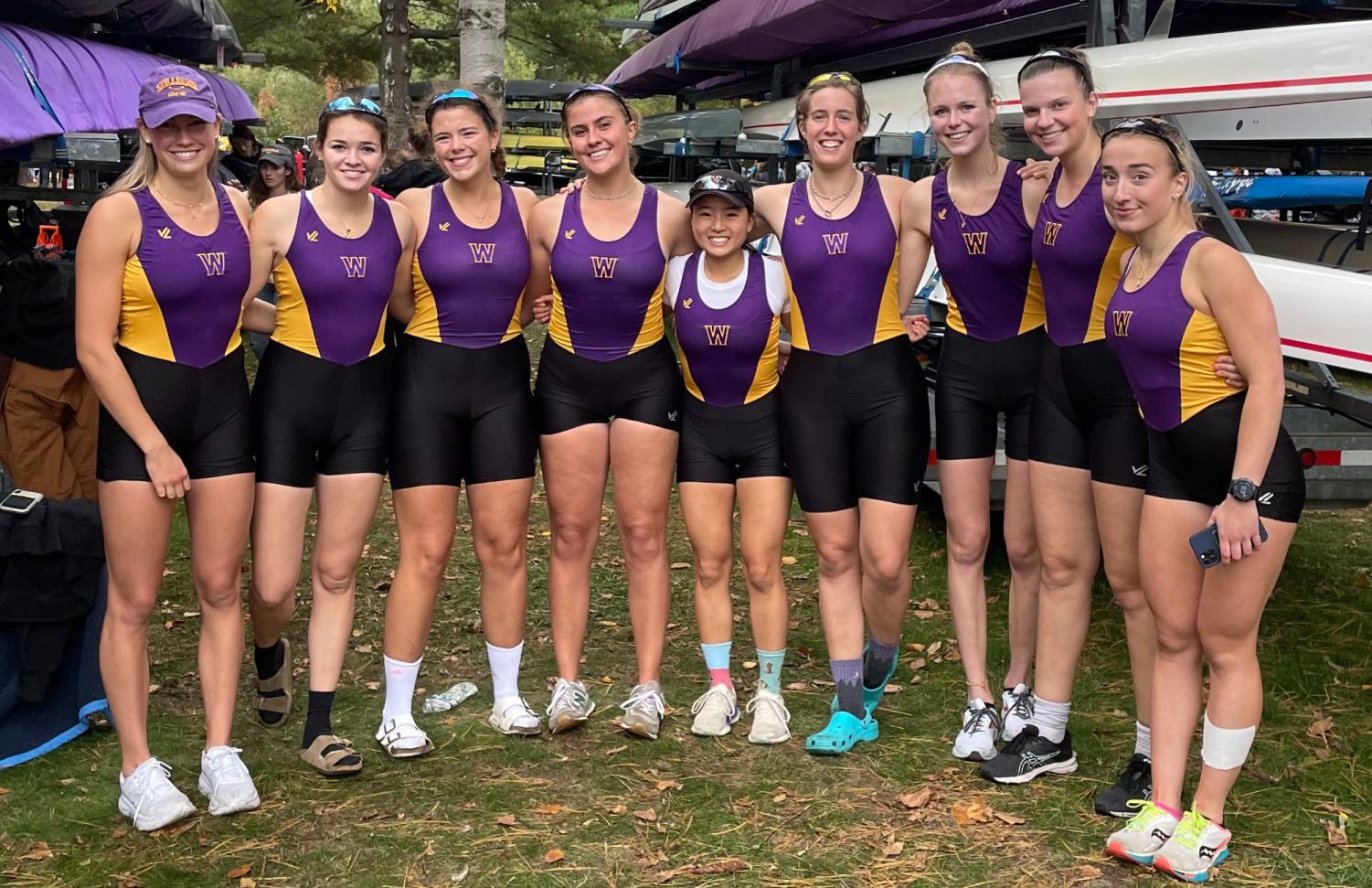 Both the men's and women's crew teams have seen considerable success in the past couple years. Most recently, the women's team placed fifth at the NCAA Div. III National Championship Regatta in May, while the men's team won first prize at the Div. III IRA National Championship in June. Much of this success can be attributed to the walk-ons — athletes who were not recruited for the sport and joined the team after arriving at the College.
Logan McClennen '24 of men's crew shared that the team has been attracting very talented rowers because of its success at the national stage. Despite this increased interest, the walk-ons still play an important role in the sport. "I'm sure we will continue to take walk-ons, as one can get as much out of this sport as they put into it," McClennen wrote to the Record. "People with no experience can contend for our top varsity boats with a lot of hard work, even against others who have much more experience than they do."
Co-Captain of the women's crew team Julia Lim '23 expressed similar sentiments on the value of new talent for the team. "Our team heavily relies on walk-ons, both in terms of boating and culture," Lim wrote to the Record. "Crew is also perhaps the only sport where you can walk on in college and be a national champion within a year, which is super encouraging and exciting. Last year, half of the athletes in the top two boats that competed in NCAAs were walk-ons."
Lim herself was a walk-on to the crew team. Prior to Williams, Lim had never heard of rowing as a sport. "[I] wanted to be immersed in a tightly knit community, like a sports team, both to structure my time and make friends, and I had heard that you didn't need any experience to walk onto the crew team, so I thought it would be something cool to start," she said.
Briana Palmieri '25, another member of the women's team, had also never rowed before deciding to walk on — she was a competitive figure skater and volleyball player before coming to the College. "My WOOLF leader was on the crew team, and she encouraged me to walk on even though I had no rowing experience," Palmieri said. "She was also a walk-on her freshman year and was able to give me a good idea of what practice, lift, and team culture was like."
McClennen also had never rowed before coming to the College, although he had relatives who had. "I have rowed small dinghies before, but dinghies are very different from the boats we race in and also don't incorporate the legs in the stroke," he said. "I do think that having experience with boats and how they move through the water was helpful in learning to row here, though."
McClennen told the Record he decided to join the team during his first year in 2020, when the school had implemented stringent COVID-19 policies, because he missed the community aspect of being on an athletic team. "I had played baseball and a number of other team sports all throughout high school and wanted to get recruited, but injuries and COVID made it very difficult, so I started school not being on a team for the first time since kindergarten."
Simon Socolow '26 also walked onto the men's crew team this year. Although his dad had rowed in college, Socolow decided to pursue cross country, track, and swimming in high school. This summer, however, Simon learned how to row from Jeff Graham '80, who was on the men's crew team during his time at the College. "My best friend and I learned together, and he walked onto the Tufts team and I walked onto Williams," Socolow shared.
For Abby Murphy '25, her decision came from pure coincidence rather than existing interest in the crew team. "I actually first tried to walk onto the Williams cross country team," Murphy said. "I did a 5k time trial on our track, and it went miserably. But the crew walk-on interest meeting happened to be meeting on the track afterward, and I had a friend thinking of joining. I found her and sat down at the meeting."
Despite never rowing before coming to Williams, Murphy had exposure to the sport from her older brother and sister. "Before I could really think about what I was doing, I was in a boat following in my siblings' footsteps," she said.
Despite the strenuous commitment of being on a team, Murphy said she is happy she made the decision to row at the College. "The crew team has definitely changed my Williams experience for the better," she said. "It has given me a community, a mental outlet, and a new love. Having practice helps me structure my time and relieve the stresses of the day. I sleep and eat a lot better than I probably would if I wasn't on a team, and I love being on the water. I love feeling a boat move from the combined force of me and my friends."
Lim expressed similar sentiments about her decision to walk onto the team. "Walking onto the crew team is hands-down the best decision I made at Williams, and the team and sport have really shaped my college experience and love for school," she said. "It's so rare to find yourself learning something completely new as a college-aged student, and starting the sport from a novice is both so humbling and rewarding."
Palmieri also emphasized the importance of a community outside academics. "It feels very refreshing to be committed to something big- ger than myself," she said. "We all work so hard on our individual fitness so that when race season comes, we are prepared to be the strongest we can be as a team."