Anne Joseph O'Connell '92 appointed to Biden's administrative conference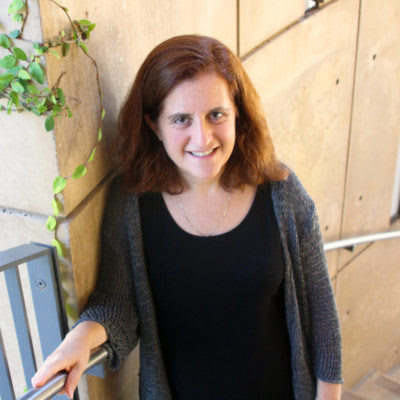 When Anne Joseph O'Connell '92 graduated from the College, she planned to pursue a doctorate in mathematics. She did not plan to one day be appointed to President Joe Biden's Council of the Administrative Conference of the United States (ACUS), but a White House statement from Oct. 14 announced her appointment. In this role, she will offer advice to executive-branch and congressional officials to improve the administrative processes of federal agencies under Biden's White House.
ACUS is an independent federal agency, which means it holds regulatory authority but is not part of federal executive departments or the Executive Office of the President.
The agency, which has existed for nearly 60 years, was defunded in the 1990s but revitalized during former President Barack Obama's administration. ACUS is composed of council members, who research and write reports on areas for improved transparency, efficiency, and effectiveness within the federal government, and general members, who vote on these recommendations. The ACUS chairman — who is selected by the president and confirmed by the Senate — selects public and private citizens to serve as members of the agency. However, council members must be appointed directly by the president. 
O'Connell vividly remembers receiving the offer to become a council member. "How I heard about [the appointment] is a little strange — I got a message on Twitter from someone in the Presidential Personnel office, saying, 'Hey, do you have a moment to talk?'" O'Connell told the Record.
She recounted her enthusiasm about the position on the council, having served as a public member and as a senior fellow since 2014. "I feel like I'm moving up," O'Connell said. "I'm very excited." 
Currently, O'Connell serves as the Adelbert H. Sweet Professor of Law at Stanford University. 
Her research on administrative law — which focuses on the regulation of government agencies — has been cited in national media outlets, federal court syllabi, and congressional hearings. 
However, her journey into law and government actually began with her education in mathematics at the College. "I wrote a senior thesis at Williams in theoretical math," she said. "But the analytical skills I developed from that have paid off."
O'Connell recounted other fond memories of her time at the College: spending a semester studying away at the National Theater Institute in Connecticut, writing for the sports section of the Record, working as a student manager at the now-defunct Dodd Dining Hall, and even struggling through "Abstract Algebra" during her sophomore year. 
"I was intimidated at first at Williams," O'Connell said. "I'm sitting in these discussions feeling really dumb and unread, and people were throwing around terms I had never heard of. [But] the classes were small enough [that] professors would reach out to me … helping me have confidence that I might have something to say." 
O'Connell went on to earn a master's in the history and philosophy of science through the College's Dr. Herchel Smith Fellowship at Cambridge University, a JD at Yale Law School, and a doctorate in political economy and government from Harvard. She served as a trial attorney in the Department of Justice and as a clerk for Justice Ruth Bader Ginsburg of the U.S. Supreme Court and Judge Stephen F. Williams of the U.S. Court of Appeals for the D.C. Circuit. 
"You might think a federal agency sounds so boring," O'Connell said. "But as I try to tell students, federal agencies do more — and I put this in quotes — 'lawmaking' than Congress, and they do more 'judging' — also in quotes — than the courts."
One of the issues O'Connell cares most deeply about is equity within the field of administrative law. Having worked as a policy volunteer on President Biden and Vice President Kamala Harris' 2020 campaign, she said she is excited about Biden's approach to this issue. "From the very first day, through presidential directives, the Biden administration emphasized the importance of equity and its connection to federal agencies," she said. 
ACUS recently generated legal controversy during the transition between former President Donald Trump and Biden's administrations. Trump appointed several council members — who serve a term of three years — at the end of his presidency. When asked to resign by the Biden team, some council-members agreed — but on Feb. 2, 2021, the Presidential Personnel Office terminated the remaining Trump appointees, leading to a lawsuit by a former council member that was argued in the D.C. Circuit this past week.
O'Connell expressed her concerns about political polarization, but she said she does not think that it will impact the council's work. "ACUS does a really good job in being a balanced, nonpartisan agency providing recommendations that are non-controversial," she said. "I hope it continues to be a non-politicized agency, to get support from the left and the right, [and] to continue the work that it's doing."
Looking back on her time at the College, O'Connell offered advice to those unsure about their careers. "Everyone's paths [can] look so linear, but many people's paths are not," she said. "For those [where] that's the case, embrace that, because it will give you some stories, but it will also give you perspective."