Puerto Rican students, men's track and field host Hurricane Fiona fundraiser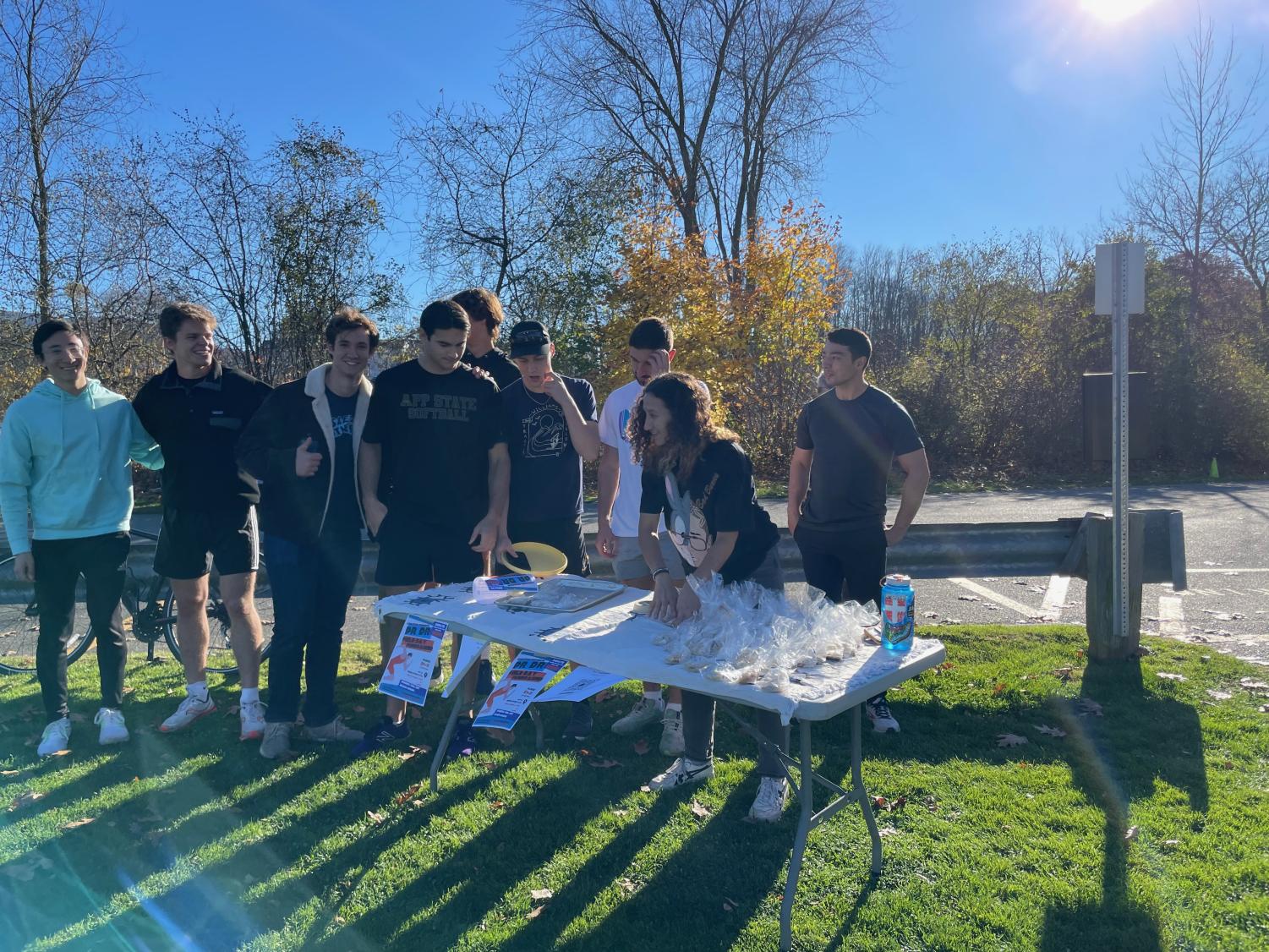 Fior Cecchi-Rivas '25, Clara Ramirez Trelles '24, and members of the men's track and field team held a field day fundraiser on Saturday to support charities that will help rebuild homes in Puerto Rico and the Dominican Republic after Hurricane Fiona struck in September.
The donations will be split between two charities — Techos Pa' Mi Gente in Puerto Rico and Cambiando Vidas in the Dominican Republic. Both focus on building houses and recovery efforts and were chosen by Cecchi-Rivas and Ramirez Trelles because of their work's particular urgency in the wake of the disaster. "[Housing] becomes really precarious after hurricanes," Ramirez Trelles wrote in an email to the Record.
At the start of the event, members of the track team — including Adam Roupas '23, Jackson Anderson '24, Jackson Davis '25, Jack Davis '24, Oscar Newman '25, Jacob Cohen '24, and Brandon Hashemi '23 — led lawn games and played Caribbean music behind Poker Flats. Attendees could also donate money for the chance to win desserts. But, despite the track team's best attempts to walk across a tightrope, replete with self-encouraging chants like "Come on Adam, be the rope" from track team member Roupas, donations from the field games did not prove fruitful.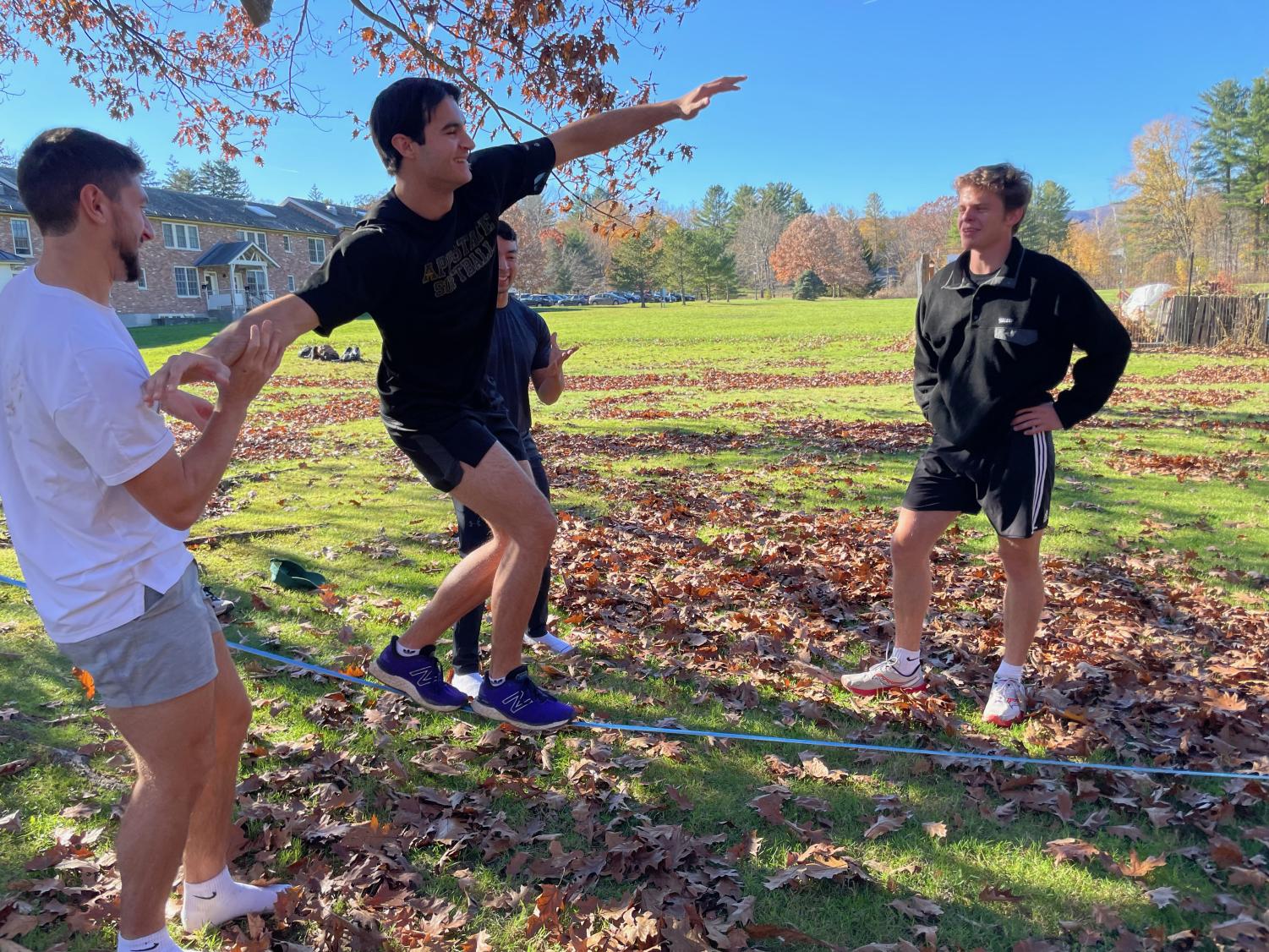 In response, Cecchi-Rivas and the team moved the fundraiser onto Cole Field, where the men's soccer game had just ended, and offered pastries to spectators of the soccer game for suggested donations of $4 to $6. Cecchi-Rivas said that the group sold approximately 65 pastries and that fans contributed additional donations, for a total of approximately $1,000 raised.
For Cecchi-Rivas, the fundraiser is just one of several ways to draw on-campus attention to the plight of those areas affected by Hurricane Fiona. "It was so difficult [the week of the hurricane], because nobody was talking about it," Cecchi-Rivas said. "We [Puerto Rican students] were here watching the places that we grew up … [and] our families don't have food or water. It is something to be upset about, and nobody was upset.
Cecchi-Rivas, Ramirez Trelles, and other Puerto Rican students originally planned to host multiple teach-ins, but they decided against it after poor attendance at the first teach-in on Oct. 5 and logistical issues. "It's just been frustrating, because it seems like people on campus want to care and they want to support," Cecchi-Rivas said. "And then when it comes down to it, no one shows up at the event."
Cecchi-Rivas also expressed frustration with a perceived tendency of students on campus to not show their support where she believes it would be most meaningful. "It just seems like there's this big disparity," Cecchi-Rivas said. "People want to discuss issues, and they want to talk about the need for systemic change, but when dealing with a crisis after a natural disaster, the first thing that you have to do is you have to fix things on the ground. You can't try to tackle these large systemic issues that [are] never going to have an impact on the people who are actually suffering within their lifetime."
For her, the solutions that matter are not attending lectures or pontificating in seminars, but donating and advocating for the needs of communities in the wake of such disasters. "You just kind of have to back up your social justice warrior attitude by actually doing things," she said.
To reach more students through on-campus advocacy, Cecchi-Rivas pitched the idea to the Student Athlete Advisory Committee of partnering with athletic teams and received interest from multiple teams. "I'm really grateful for the track team for showing up, being here the whole time, and helping out from the beginning," Cecchi-Rivas said. "The fact that [the track team] came out and were great sports and just had a good time was really heartwarming to me and … really amazing to see."
Jackson Davis said the issue was close to home for him. "I have a family connection to the [Dominican Republic] and a humanitarian connection to many regions of the world that have been impacted by the severe climate catastrophes, so I think it's important to do what we can," he said.
Cecchi-Rivas and Ramirez Trelles are planning to host a Nov. 11 fundraising gala and future fundraisers as part of athletic partnerships.