Captain's Corner: Pearse Glavin '24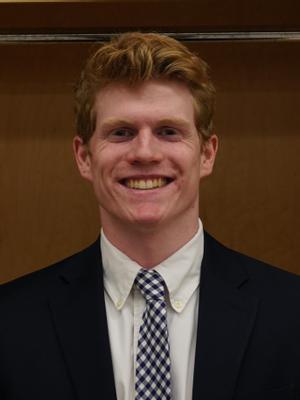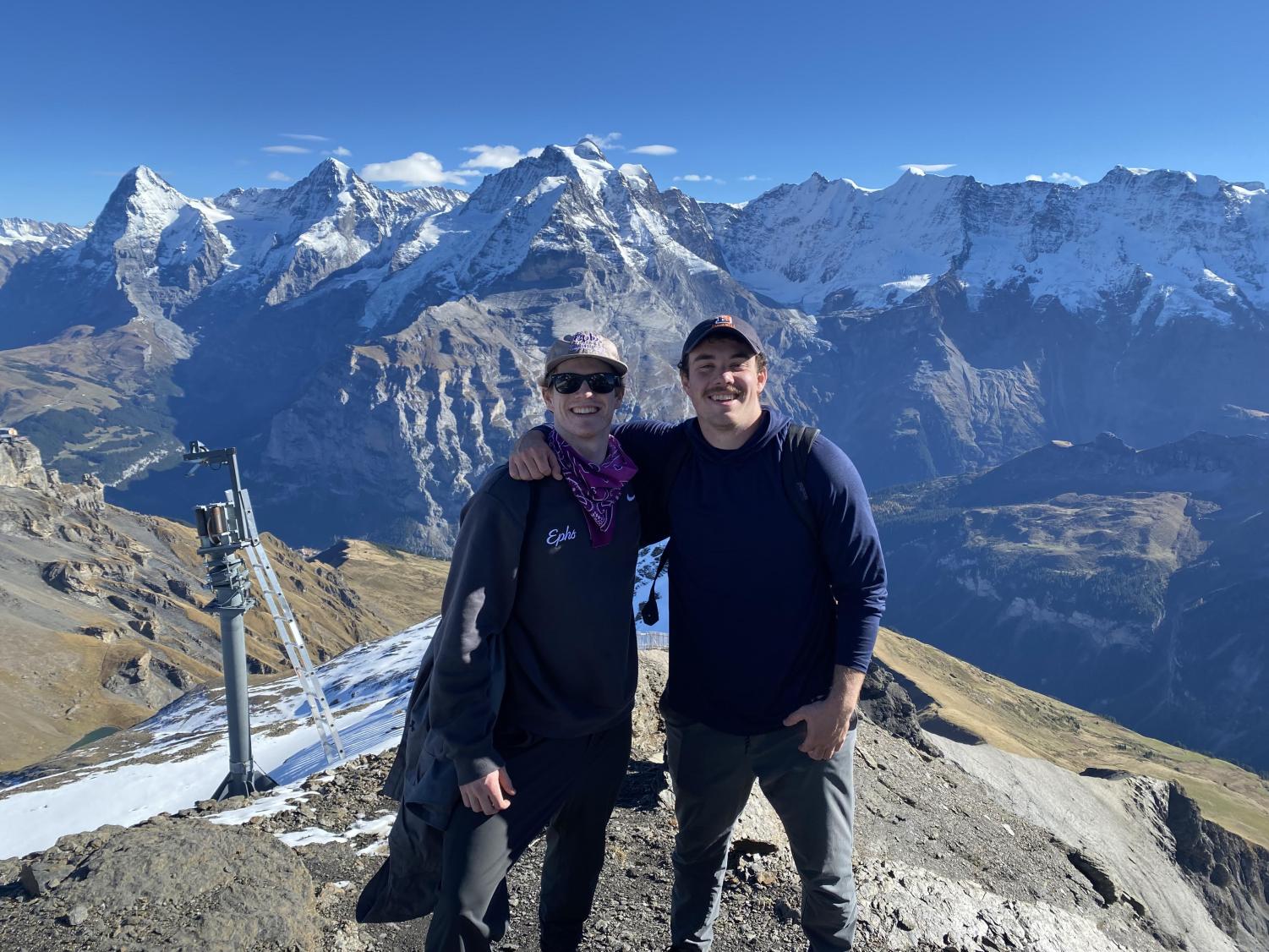 Team: Men's lacrosse
Hometown: Newtown Square, Pa.
Majors: English and economics
Marit Hoyem (MH): What has it been like as a student-athlete and captain to be abroad in Ireland this semester? 
Pearse Glavin (PG): School has definitely been a lot different — being in a completely different place, meeting all new people, [and] being in a different school system. Being an athlete, it's been a fairly seamless transition, because, in a city, you have access to gyms and sports clubs [that] are offered at Trinity [College Dublin]. So there have been plenty of opportunities for me to stay in shape, as well as going on runs throughout the city and trying to see everywhere that you otherwise wouldn't be able to see walking around. 
Being a captain [of a Williams sports team] while abroad has been a bit challenging, frankly. But I've tried my best to stay in contact with the guys on campus, and I still meet with the other captains and [Head] Coach [George] McCormack weekly. I feel like, to a degree, I'm still part of the team on campus, but the majority of my responsibility is making sure that the guys off campus that are abroad with me or in different cities are staying on top of their game for school and athletically.
[In terms of] the guys that are on campus, [Spencer Goodbar '23, Ian DiPietro '23, Owen Roegge '23, and Matt Freitas '23] have done a really, really good job. I've reached out to [first-years] and [the other] guys in my class, and they all say this is one of the closer teams that they have been on. I think that was fostered by the captains on campus making sure that the culture is really strong and developing, but also providing really good practice plans.
MH: What advice would you give to anyone looking to travel abroad? 
PG: I think the advice that I'd give [is that] you just need to know that it's okay to feel homesick. It's totally reasonable to feel an adjustment period and a culture shock when you first come to a new country. There's gonna be a honeymoon period, and you're gonna love every second of it — and then you're gonna get into a routine when you realize that you're very far away from home and away from everybody that [you] know. Once you get used to it, you get over that hump and you adjust. So it's just [about] finding the things that keep you grounded. 
Also, I would say — just pack very light. You're going to be able to clean your clothes. It's gonna be fine. Just don't pack 1,000 suitcases, because it's a nightmare.
MH: What part of Williamstown in the fall have you missed the most? 
PG: Mountain Day. I think watching it from afar was tough, especially because I was in Dublin, and Dublin itself is very flat. You can see the Wicklow Mountains from the harbor and from anywhere else in the city. And I was just like, I need to be out there with some cider and some apple donuts.
MH: Is lacrosse a thing in Ireland? 
PG: No, not really. I brought my stick with me, and one of my classmates who saw it was like, "Do you have a bat in your backpack? Are you about to take someone out with this?" I had to [explain], "Oh, no, no, this is the sport I play back home." 
MH: Does your team have any fun traditions that you are missing? 
PG: We do have something called Laxgiving, which is far and away one of the highlights of the year in the off season. Each class is [assigned] a couple of Thanksgiving dishes that they have to prepare, and then we all meet either at a senior's house or a dorm that can handle all of us being in a single room, and we all have Thanksgiving. During the meal, each one of us stands up and says what we're thankful for. Usually, it's related to everybody on the lacrosse team and that's emotional, but people can also be really funny.