Why not Williams? Three students reflect on transferring out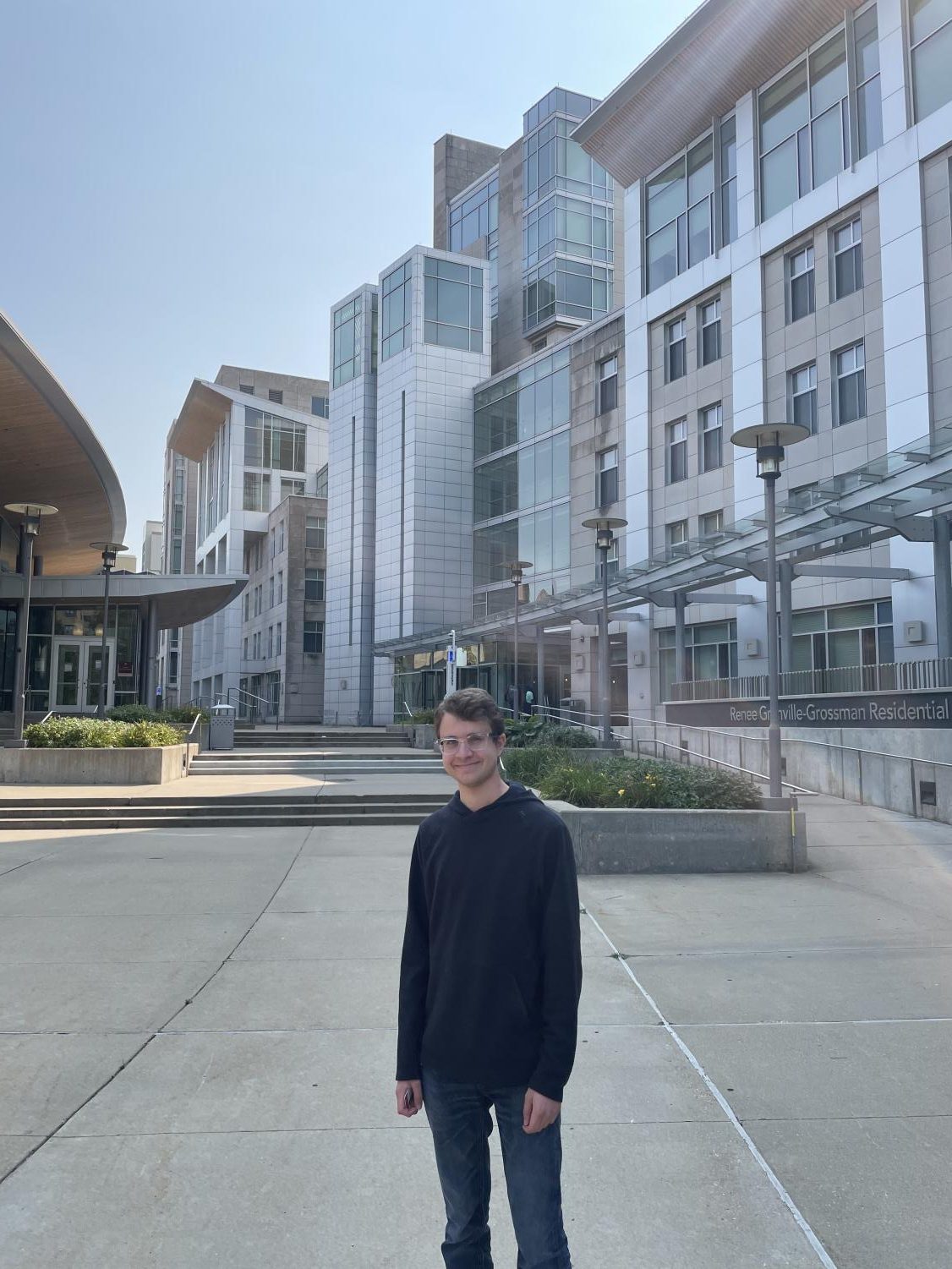 Each year, hundreds of students choose to join the Williams community. But a far smaller number — just 10 during 2022 — choose to leave.
The Record spoke to three former Ephs who were comfortable discussing their decisions to transfer and life beyond the Purple Valley. While each had different reasons for transferring, Williams's isolated location, restricted opportunities for socializing, and limited cultural events were common factors.
Beatrice Moyers
Beatrice Moyers was once a prospective economics and sociology double major, a staff writer for the Record, an advisor for Matriculate, and a member of the Class of 2025 at Williams. Now, she's on the brink of finishing her first semester at Columbia Univeristy.
Moyers first considered transferring out of Williams during Winter Study of 2022. "I wasn't sure at first whether Williams was not a good fit for me, or if it was just the stress of school making me not happy there," she said.
"I started Winter Study and I felt pretty isolated," she continued. "And I was like: 'If I'm not happy over Winter Study [while] I'm taking one class pass/fail, that means that it's probably this place that isn't right for me.'"
Moyers' main concern — one shared by all three students that the Record interviewed — was location.
"Williams is very rural," she said. "I'm from New York City. I'm from Brooklyn, and it was hard for me to know that there was nowhere I could go that wasn't connected to school."
Furthermore, the socioeconomic disparities in the surrounding area troubled Moyers. "Something was kind of sad to me sometimes about Williamstown," she said. "Williamstown is such a nice little bubble town. It's very sweet — but then you venture outside of that, and we're in a really blighted industrial area."
Berkshire County has experienced decades of slow economic growth compared to the rest of Massachusetts — a fact which did not escape Moyers. "There's a lot of poverty and a lot of problems,"  she said. "I just felt so disconnected from that, living on campus." 
At Columbia, Moyers writes for the Columbia Daily Spectator and continues to serve as a college advisor through Matriculate. She also takes a class at Teachers College, a graduate school of education at Columbia, and expressed frustration that Williams offers no courses in education. She also appreciates how  Columbia's campus is just an hour away from her home in Brooklyn.
But Moyers said that she misses aspects of Williams as well. "I miss Lyceum Dinners," she said. "I miss tutorials. I love those things. And I'm not going to have that again."
"I wouldn't have been devastated if I hadn't transferred," she continued. "I think it would have been a different life path if I'd stayed at Williams. But I think I would have gotten used to the location."
Owen Kolean
Owen Kolean was a prospective math and economics double major in the Class of 2025 at Williams before he transferred to the University of Chicago. "I'm not on WSO anymore," Kolean said. "That's pretty sad."
Similarly to Moyers, the rural environment at Williams — compounded with an "isolated" Winter Study marred by an Omicron outbreak — factored into Kolean's decision to transfer. "I realized that the small, rural atmosphere was just not really for me, and it didn't seem like it was sustainable for another three and a half years," he said.
"Something that people really do like about the school is how insulated it is," he added. "I can understand the appeal to it, but it just wasn't really for me."
Kolean said he applied to UChicago because its campus struck "a good balance" between big city and college campus, among other reasons. "I think that a lot of schools that are in the city suffer from the city taking over — in that the school itself loses its sense of community because the city is so overpowering," he said. UChicago — roughly seven miles from downtown Chicago — felt distinct to him.
But location isn't everything, according to Kolean. "Yes, [UChicago] is surrounded by a lot of urban features," he said. "But that's not to say it doesn't ever feel isolating. I think everywhere can feel isolating at times."
Kolean noted the differences in lifestyle and workload between UChicago and Williams. "In college, it seems to be a challenge to always find the balance between working and social life," he said. "Here it feels like I spend so much time on work that I really do need to make an effort to maintain that balance." 
Williams, in contrast, seemed to have a more manageable workload. "At Williams, it wasn't as difficult to maintain that balance between work and socializing," he said.
Kolean also noted cultural differences between the two schools. "People at UChicago can be … very much absorbed in their own work," he said. "There's a lot of people who are kind of academic masochists."
"At Williams, it felt like people were more well-rounded," he added. "They were more athletic, in addition to being good academics, and [it] felt like they had a wider range of interests."
Kolean stressed that while he's happier and more satisfied at UChicago, he did not dislike his experience at Williams. At UChicago, he continues to study economics and mathematics, engages with several clubs that specialize in quantitative finance, and plays violin for the UChicago University Symphony Orchestra.
Anne Gorayeb
Anne Gorayeb was a student studying English and history in the Class of 2025 at Williams before she transferred to Barnard College in New York. At Williams, she was a member of  Her Campus writing club, played club volleyball, and walked onto the women's crew team during her second semester.
Gorayeb cited a desire for more hands-on learning as a reason for her transfer. On a rural campus, she said she found few chances for cultural excursions, spontaneous interactions, and real-life problem solving. "We were physically so distant from things," she said.
In addition, Gorayeb felt that too much of the social nightlife at Williams depended on being a member of a sports team. "Just socially, because the athletes had a lot of mixers with each other, it was very much an athlete/[non-athlete] moment," she said. "It wasn't just that each team was really tight — they were — but the teams were tight with each other."
Gorayeb decided to transfer in March 2022, after the transfer application window for many schools had already closed. Barnard, however, was one of several schools that agreed to read her application and admitted her for the fall term.
The initial transition to Barnard was difficult for Gorayeb. "I'm from New York City, so I was super unhappy about being near home," she said. "I was like: 'I just made this easier for myself, why am I not challenging myself?'"
Furthermore, Gorayeb initially struggled with perceptions of prestige, as Williams has consistently ranked as the No. 1 liberal arts college nationally. "Obviously, [college ranking] doesn't matter," she said. "But in my head, I was like, 'Oh my god, I'm losing prestige.'"
But after a brief transition, "the trajectory has absolutely been positive," Gorayeb said. "Almost everyone I meet at Barnard is really interesting and empowered." 
In addition, she enjoys that New York provides a cosmopolitan lifestyle — walking between neighborhoods, going on rock-climbing excursions, and attending theatre and music performances. "I love trying new things and putting myself in new situations," she said.
"You have to buy into a certain idea of what Williams is to survive there," she said. "The academic prestige, the tutorials, … the massive endowment, the access to really good facilities, … I think you really have to buy into that."
"I think for people who feel less totally in love with it there, it's hard to resolve that dissonance."