Ephs on the Road: Volleyball at the New England Challenge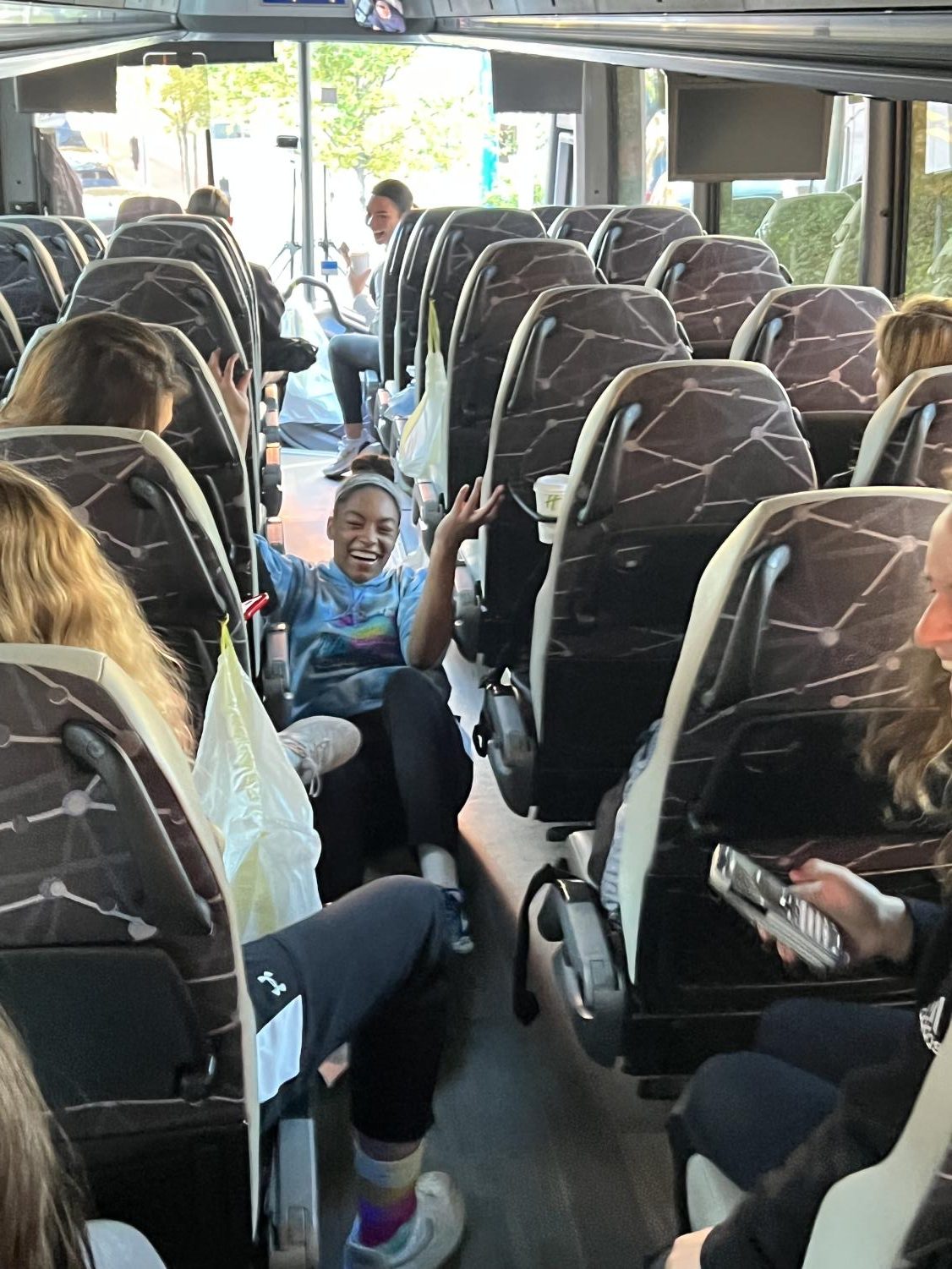 Taz Appiah '25 hypes the team up on an early morning bus ride to play against Springfield! Taz always brings the best energy to the bus and gets us excited and ready for the game ahead.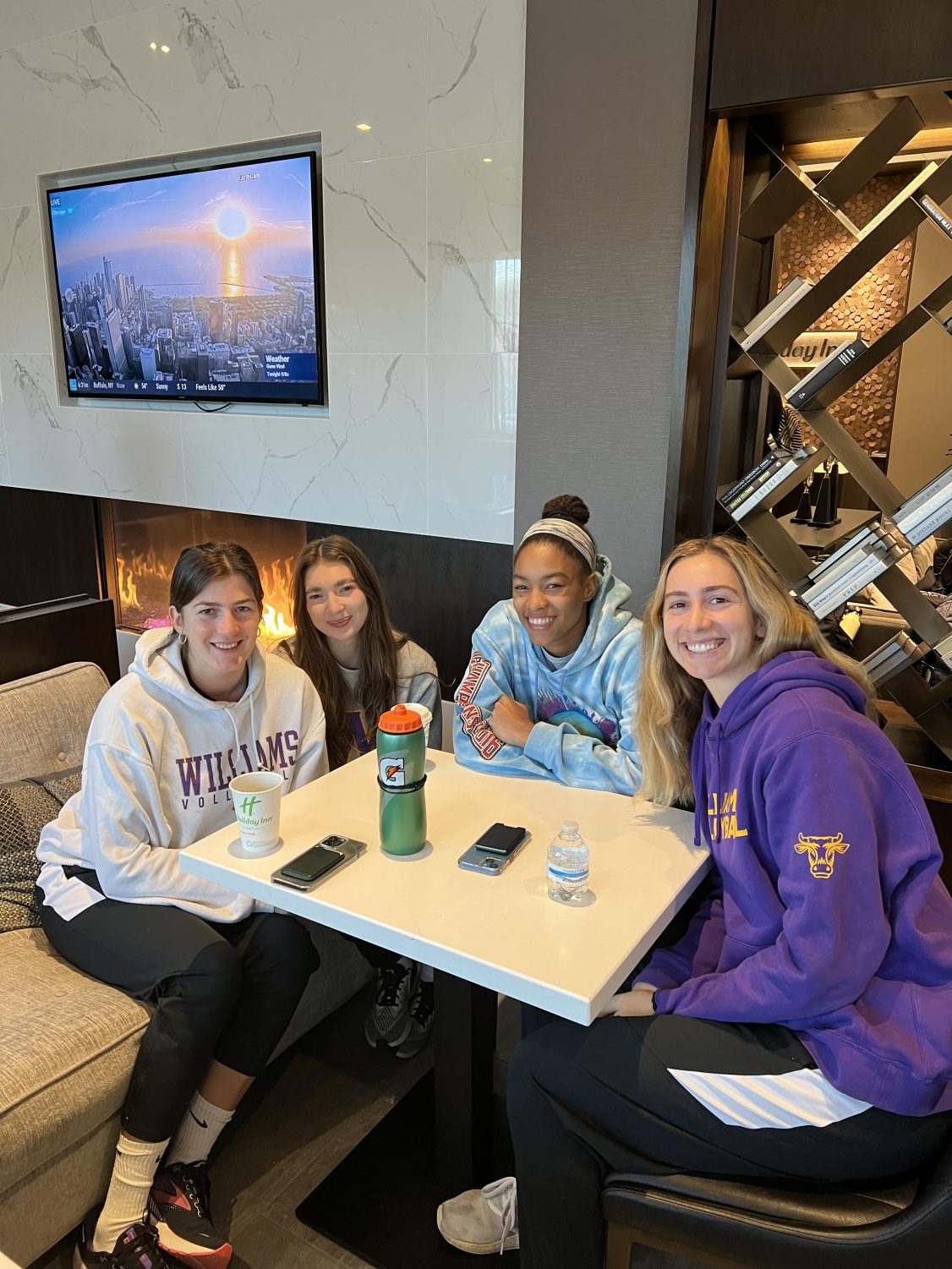 Co-Captains Kiley Wallace '23 and Morgan Persky '23 eat breakfast with Appiah and Dylan Fulcher-Melendy '25.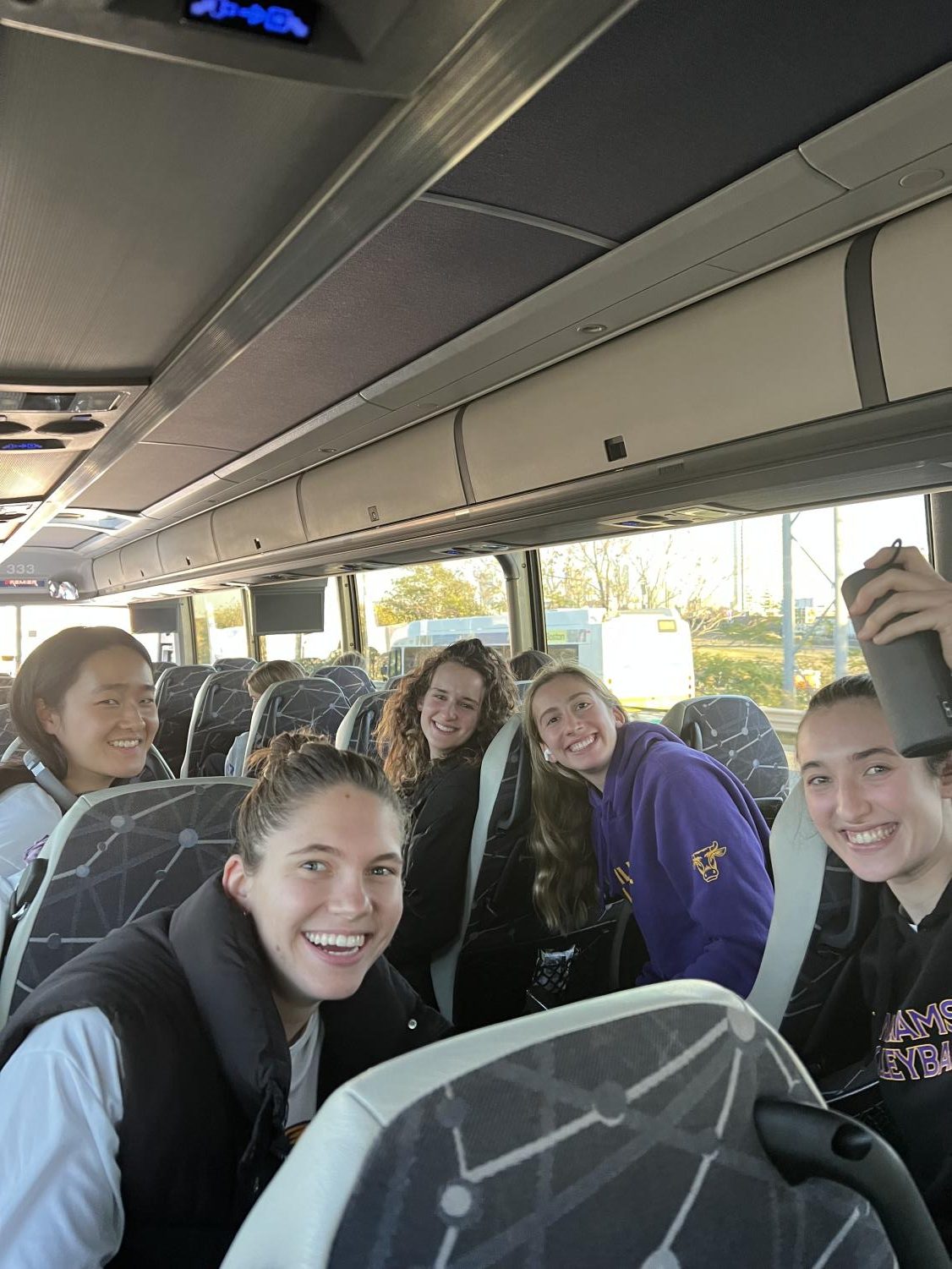 The team listens to "Calling All the Monsters" by China Anne McClain to get in the Halloween spirit. Our team is a huge fan of Disney classics like High School Musical, and we also love some Pitch Perfect and Hamilton.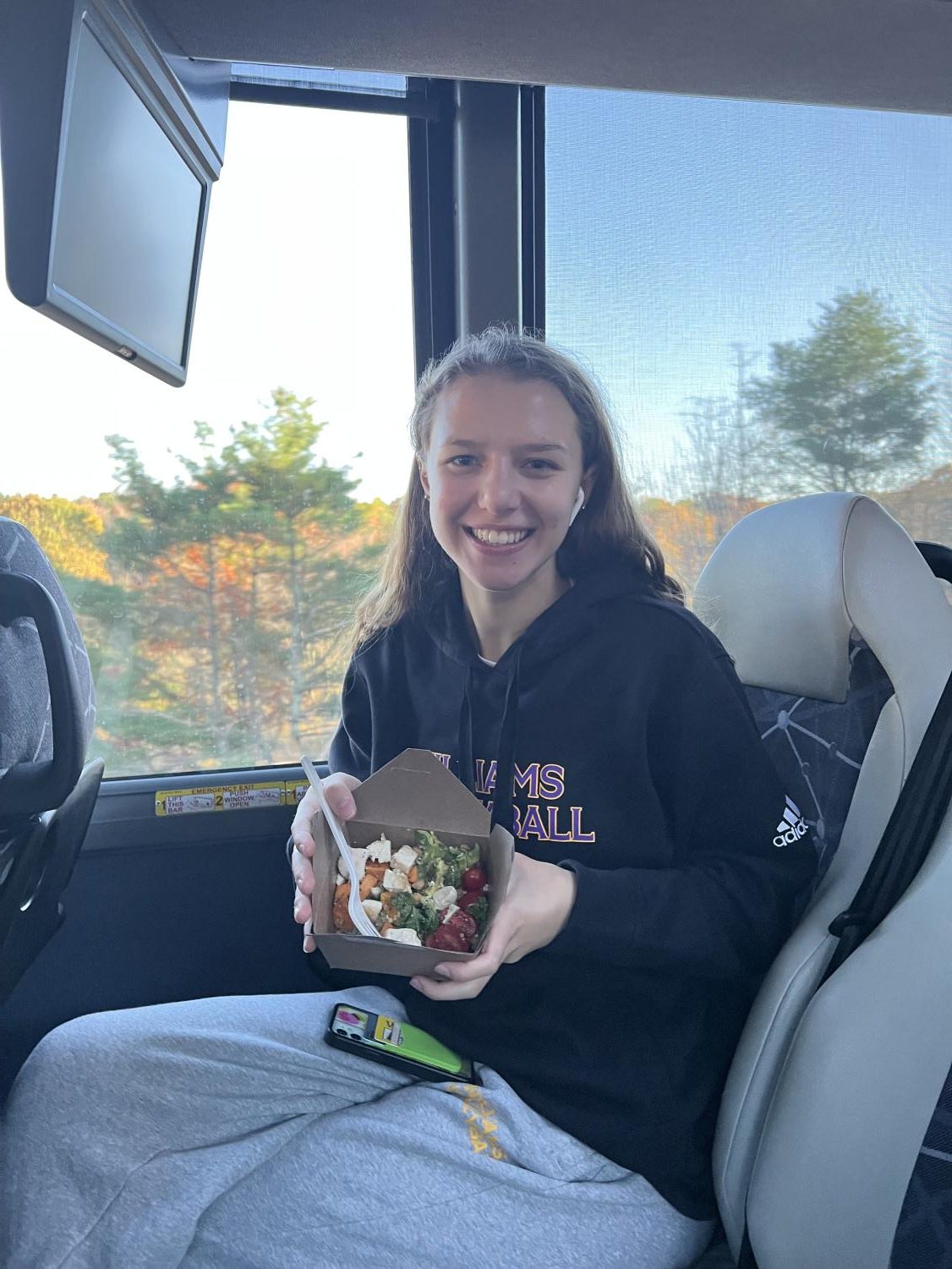 Sydney Eyestone '26eats a classic team pregame meal: a Spring Street Market grain bowl. Our team is probably Spring Street Market's biggest fan! On any given day, it's almost a guarantee that you will see one of our teammates studying, eating, or hanging out with friends at the market. They are the best and are kind enough to provide us with delicious salads, bowls, and sandwiches!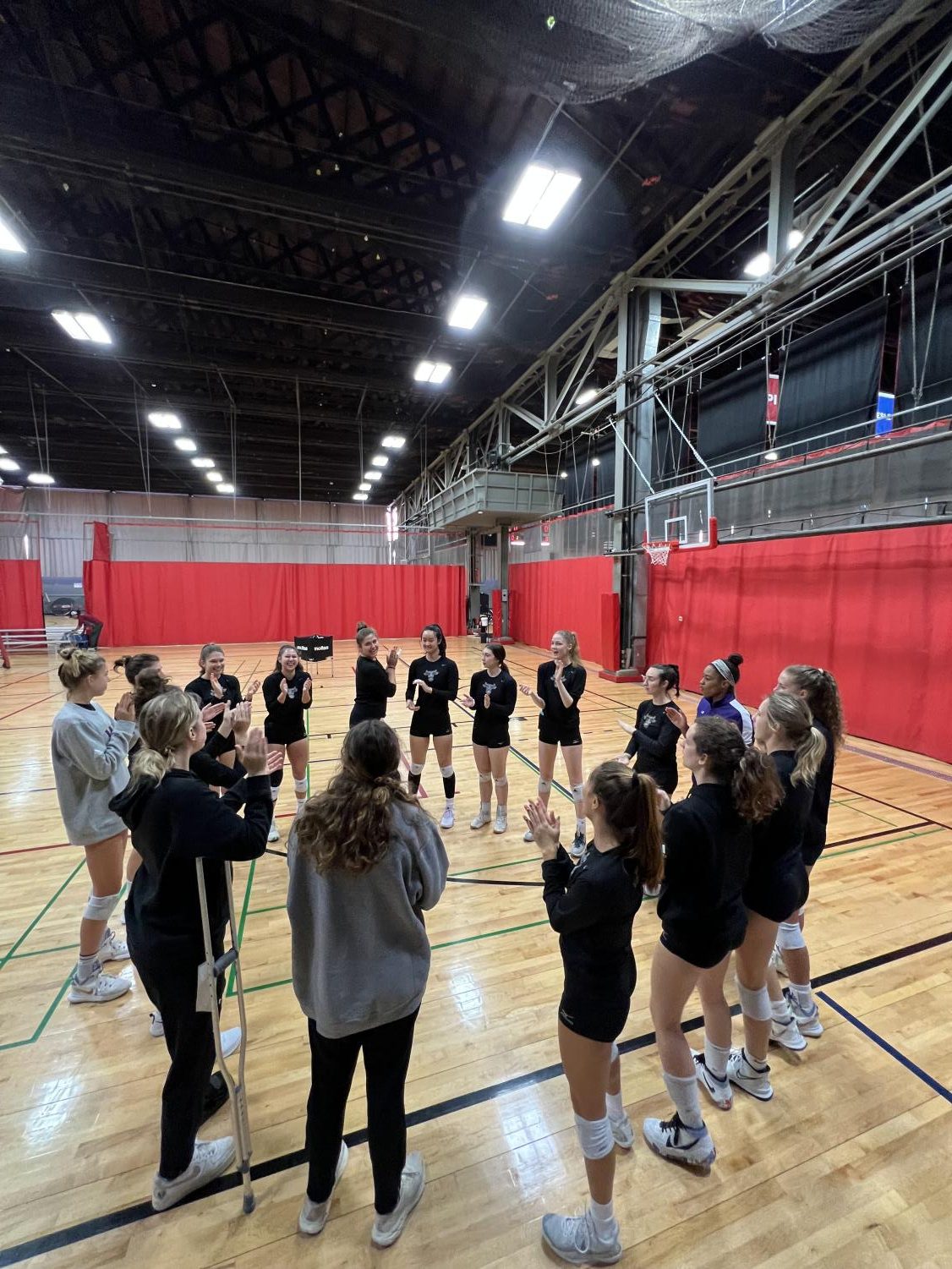 To get in sync together before a game, we play Calabria, where each person has their own dances and we pass around each person's dance — such a fun team activity!