Jonathan Dely '15 performs at the Clark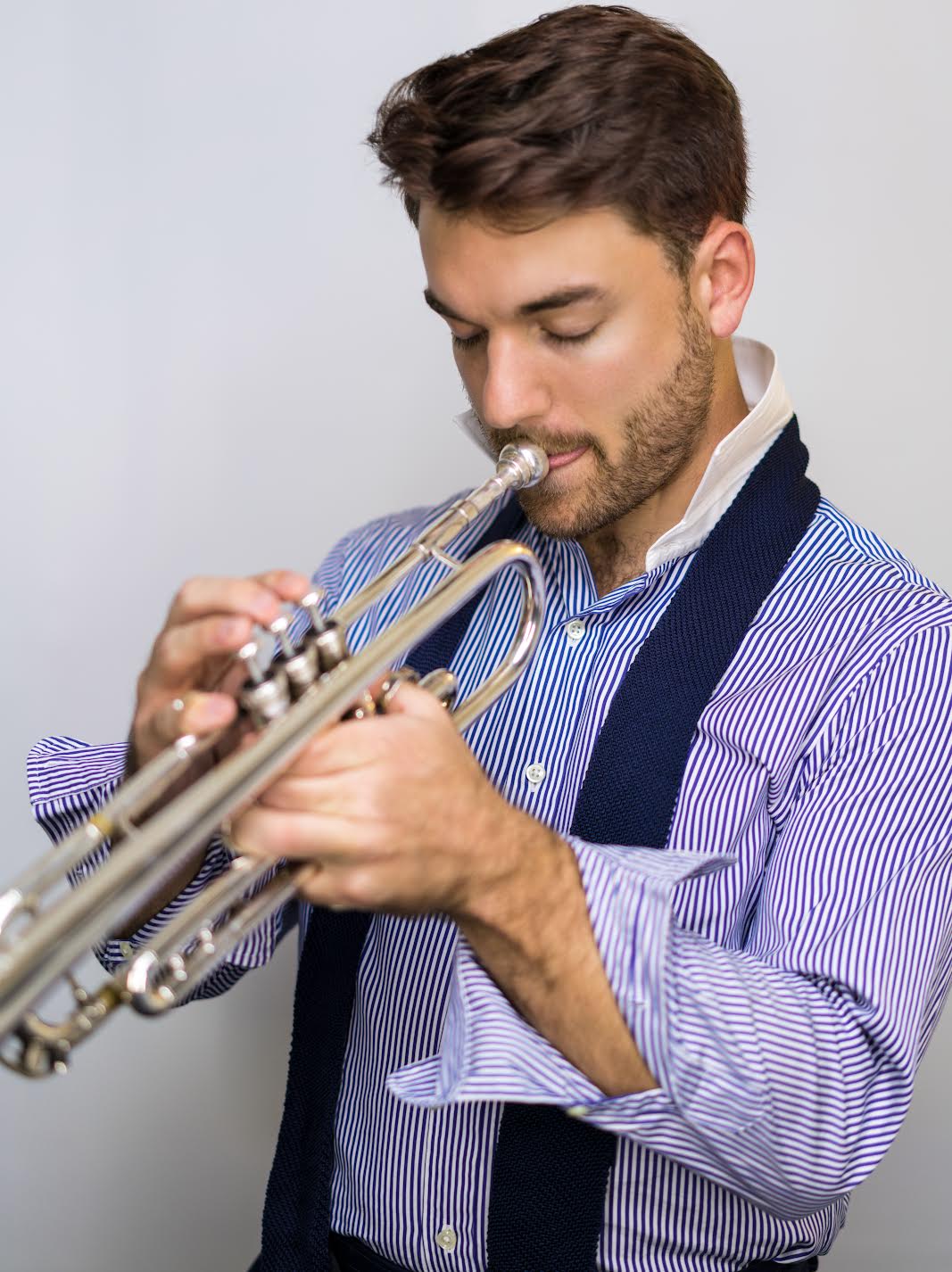 When Jonathan Dely '15 started his first year at the College, he had no idea that he would one day be a professional jazz musician or that he would come back to Williamstown to perform at the Clark Art Institute with a band of musicians from all over the world.
On Saturday night, Dely and his band performed at the Clark for the fourth time, putting a spin on classic jazz tunes by mixing them with contemporary pop, classic rock, and showtunes, which created a unique fusion of sounds. Taking inspiration from the 1971 film Willy Wonka & the Chocolate Factory and contemporary pop rock, Dely's five-person band performed a mashup of "Pure Imagination" and "Chocolate" by The 1975 — one of Dely's favorite bands. They received enthusiastic applause from the more than 200 audience members, including both College students and residents of the Berkshires. 
Earlier in the day, Dely offered a master class for students, in which he discussed his time at the College, his winding career path, and the challenges and rewards of being a professional performing artist. During the master class, he encouraged students to take a risk with their careers instead of following a prescribed path — speaking from personal experience. 
Dely started playing trumpet in elementary school and went on to play in All-County, All-State, and All-National bands in high school. He discovered his passion for jazz at age 11 when his trumpet teacher introduced him to the genre. "If it weren't for him, I wouldn't even be into jazz," Dely said. "What really got me most excited about jazz was the notion of soloing. I was always the trumpet soloist growing up, so I idolized people like Wynton Marsalis and Chris Botti, who were able to fashion this solo artist identity, using jazz as a means."
When Dely was applying to college, he had been in touch with Andy Jaffe, former artist in residence in jazz at the College and artistic director of the Williamstown Jazz Festival. Dely told Jaffe that he definitely wanted to be involved in jazz after high school, and Jaffe gave him a leadership position when he started at the College.
"I was a teaching assistant of the band from the spring of my freshman year all the way until I graduated, which was wonderful," Dely said. "When a respected professor trusts you enough as a young kid, you know, 18, 19, to lead others a little bit older than you — that set the tone and made me feel like I made the right choice by coming to Williams."
During his first year, Jaffe invited renowned jazz trumpet player Sean Jones to play at the College as part of a yearly tradition in which the jazz band invites a professional jazz musician to campus.
"That concert in the spring, I got to go out in front of the band and [play trumpet] with Sean Jones," he said. "My parents were in the audience. So that was a very cool moment." 
"I owe a lot to Andy, for fashioning Williams [into] a very receptive environment when it came to jazz, and for carving out a space in college for me to thrive and be a leader," he continued. "And that was priceless, because that set the tone for my four years."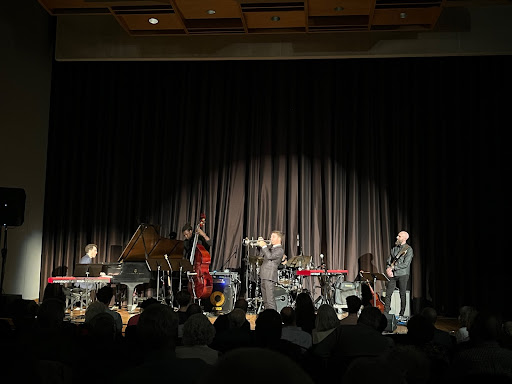 Dely said he spent a lot of time outside of classes with the jazz band throughout his time at the College, but he also played on the golf team and was on track to become an investment banker. Before his senior year of college, he interned at an investment bank that then gave him a return offer, setting him up for success in the finance world.
But at this point, Dely knew that music was his passion, not investment banking. "They handed me the offer letter with a big number on the front of it saying, 'Hey, do you want to come work for us for a lot of money?'" Dely said. "And I just said 'no,' with nothing else on the horizon. This was the most important turning point in my life, where the best decision I ever made was turning down the most money I had ever been offered."
Director of the Jazz Ensemble Kris Allen suggested that Dely apply to graduate school for music, which Dely said he found both exciting and intimidating. "You know, I never considered myself as part of that elite musical community [such as] the Juilliard kids — the kids who go to New York City to pursue jazz," he said. "So I felt such impostor syndrome."
But when Dely was accepted to the Manhattan School of Music (MSM), his whole life changed. "That was a vindication of the notion that maybe I could pursue music," he said. "So in the fall of 2015, after graduating [from] Williams, I moved to New York and met the people who would become my band."
While at MSM, Dely, a Long Island, N.Y., native, was constantly astounded by the talent that surrounded him, and most of his classmates came from much farther away than he did. "Williams often fancies itself as picking from global talent, which in many cases it does, but Manhattan School of Music was mostly international," he said. "That was phenomenally interesting and different for me, because it wasn't the English language that was connecting everybody as it does at Williams — it was the language of music."
Since graduating from MSM in 2017, Dely and his band have performed at Lincoln Center three times as well as other esteemed New York venues such as Blue Note, The Django, Highline Ballroom, and the Princeton Club. But one of his most memorable performances, he said, was with the National Association of Music Merchants (NAMM) in Los Angeles in 2019. 
"[NAMM] hired us to perform for what's called the Grand Rally for Music Education," Dely said. "So a bunch of kids from middle school all the way through college gather — there's like 1500 of them — and their teachers gather in one place at like, eight in the morning, to hear a band, and we were the band."
In his recent performances, Dely has been looking to one of his lifelong jazz idols, Chris Botti, for performance inspiration. "[Botti] not only puts on a show that exudes artistry from all of the people on stage, but he's able to do so in a way that people who didn't think that they would like jazz come away from that show saying, 'That was awesome,'" Dely said. 
In order to appeal to a wide range of audiences, Dely and his band mix jazz with different styles of music and make sure to highlight each of the band members throughout the set through their solos. "It's a jazz show. It's a rock show. It's a fusion show," he said. "It is a variety show, and I do that on purpose."
Dely already has a few singles on Spotify, but he is working on recording his first full album. "I didn't feel until recently that I was capable or ready [of making an album], or frankly, able to afford an album [reflective] of the career that I want to create for myself and for others in my band," he said. "I think it will be evident in the music … that there's a reason that I waited." 
During the masterclass, the concert, and his interview with the Record, Dely mentioned his gratitude for the College, citing it as the place that helped him grow into the person he is proud to be today. Dely said a big dream of his is to perform for the entire campus at the '62 Center for Theatre and Dance one day as a way of giving back. 
"I thought my experience at Williams was fantastic, and I credit a few extraordinary professors and students with forever shaping the way that I view the world," he said. "I want to say thank you to that community, because without Williams, there's no way that I would be where I am right now."