Celebrating 40 years of Gatherings, Appalachian Trail hikers and dreamers return to Williamstown
On the cold, crisp morning of Oct. 8, I walked into Griffin Hall to take a class, coffee in hand and notebook at the ready. This routine was familiar, but the circumstances were not.
It was a Saturday, not a weekday. The students around me were not enrolled at the College — what they instead had in common was a desire to walk all 2,194 miles of the Appalachian Trail, which traces the length of its namesake mountain range from Georgia to Maine. Our teacher was Warren Doyle, the founder of the Appalachian Long Distance Hikers Association (ALDHA). He has hiked the entire trail 18 times — an informal but hard-to-dispute record. And rather than a course packet, our text was a one-page handout written by Doyle himself. Its contents were a mishmash of weighty aphorisms and practical tips. Examples included:
"Walking the entire Appalachian Trail is not 'going on a hike,' It is a challenging task — a journey with deeper ramifications. Are you willing to accept them and learn from them?"
And, perhaps more intimidating:
"Yes, one can wear one T-shirt the entire journey; you don't have to take any showers; you can survive on one hot meal a day; one does not need a roof and four walls around them at night; you don't have to carry a canteen of water with you all the time; and, one can survive on generic macaroni and cheese dinners every evening along with peanut butter and jelly sandwiches for breakfast and lunch."
As a student at the College, I was able to attend this workshop and other events at ALDHA's annual Gathering for free. Each year, the all-volunteer organization hosts a convention where thru-hikers — those who undertake long-distance hikes like the Appalachian Trail — can socialize, swap stories, and provide each other with tips and resources. This year marked the 40th anniversary of the very first Gathering, which was held in 1982 in Pipestem, W.Va.
Because the location rotates annually between different points on the trail, the Gathering has returned to Williamstown every few years, starting in 2014.
"Whenever we come to Williams, being sponsored by the Williams Outing Club cuts our costs tremendously," said Gathering Program Coordinator Bill O'Brien. "They love having us here. Scott Lewis, the director, has been more than accommodating." 
Jim Niedbalski, the Gathering's facilities coordinator, similarly remembered the success of previous Gatherings hosted in Williamstown in 2014, 2016, and 2019.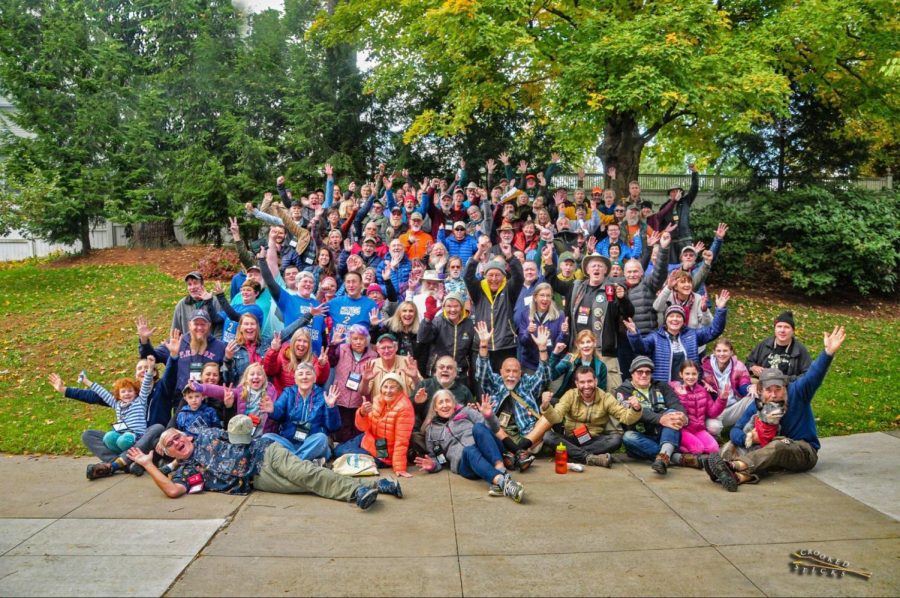 The night before Doyle's class, I attended an opening ceremony, which took place inside the '62 Center for Theatre and Dance. The ceremony kicked off with a slideshow of photos from past Gatherings, often accompanied by murmurs of recognition — "That's our RV!" — from the audience. When Doyle took the podium to give a brief speech and read an excerpt of Walt Whitman's poetry, he received a standing ovation.
The ceremony offered an opportunity to recognize hikers for their achievements. A "Billy Goat Award" was presented to hikers who had logged 25,000 or more miles of hiking in their lifetimes — a distance roughly equal to the circumference of the Earth.
Then there was the roll call of "class years" — years in which people had completed thru-hikes of the Appalachian Trail. While applause broke out for each class, the crowd cheered even louder for the hikers who were celebrating the 50th anniversaries of their hikes.
The rest of the weekend was filled by workshops like the one I attended, as well as larger events, including two trail maintenance projects and a presentation by ALDHA member Kirk Sinclair on a symphony he composed while hiking the country-spanning American Discovery Trail. A "hiker fair" and used gear sale occupied the top floor of Greylock Hall, while an assortment of tents on display dotted the grass of Greylock Quad.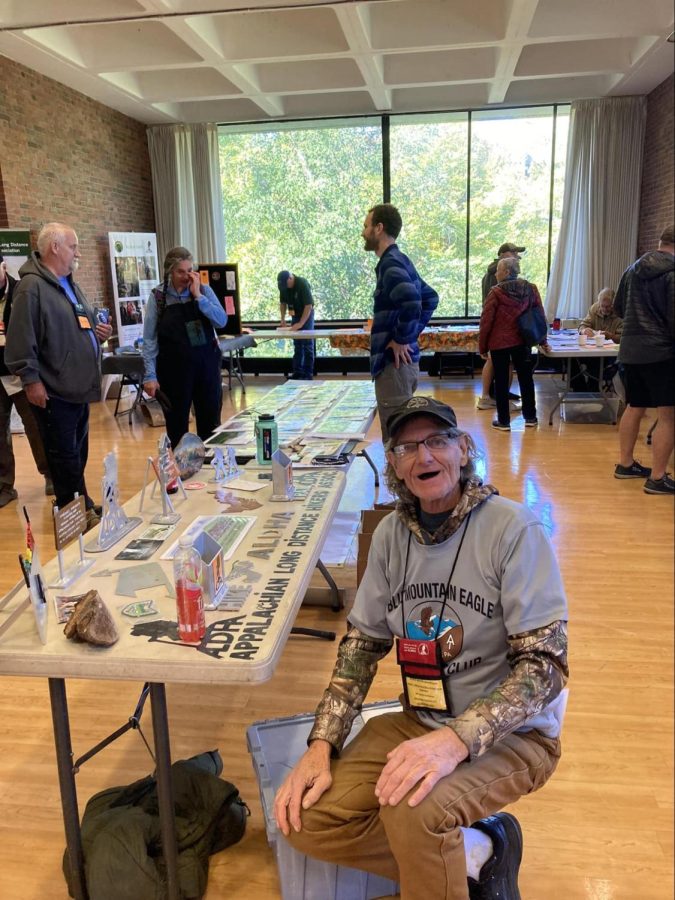 While it was quite humbling to be among a crowd of people who have hiked more miles than I have lived days, O'Brien assured me that the event wasn't just for grizzled veterans of the trail.
"We have several workshops geared toward folks that we call 'dreamers,'" he told me. "We don't mean that in a derogatory sense. One of the main reasons why the first gathering was held 40 years ago was to help educate people on how to hike the AT [Appalachian Trail] successfully. There are no solid statistics, but the failure rate for people starting in Georgia going north was pretty high 40 years ago."
This is how I found myself in Doyle's session on "Maximizing Your Chances of Success," reading through his notes and listening as he shared his insights on the trail. ("I'll say it a third time, because people never seem to get it," he insisted. "Virginia is not flat.") As he lectured on water filtration and inclement weather, I could not help but imagine myself taking the first few steps from the trail's start at Springer Mountain in Georgia, setting my sights on its end at Mount Katahdin in Maine. Visions of 90-degree days and 30-pound backpacks shimmered in my mind. 
This was all just fantasy. I backpack, but thru-hikers are built different — and they will readily admit it. Doyle conceded that hiking the trail, which if done all in one push will take about five to six months, was "socially unacceptable." 
"Hikers are generally introverts," O'Brien told me. "But when it comes to talking about the trail, you almost can't shut them up." (He would know, having hiked the Appalachian Trail himself.)
Still, the pull of the trail is real — and it even lingers after completion. Socially unacceptable and physically uncomfortable though it may have been, these attendees had shared a grueling and life-changing experience. At the conclusion of the event's opening ceremony, it was with complete sincerity that they sang:
"Come along with me to the Gathering again
To see my friends of the trail
And my trail of friends."
Correction: A previous version of this article incorrectly stated that Kirk Sinclair composed the symphony featured at the Gathering while hiking the Appalachian Trail. He composed it while hiking the American Discovery Trail.