Williamstown reflects on 50 years of Clean Water Act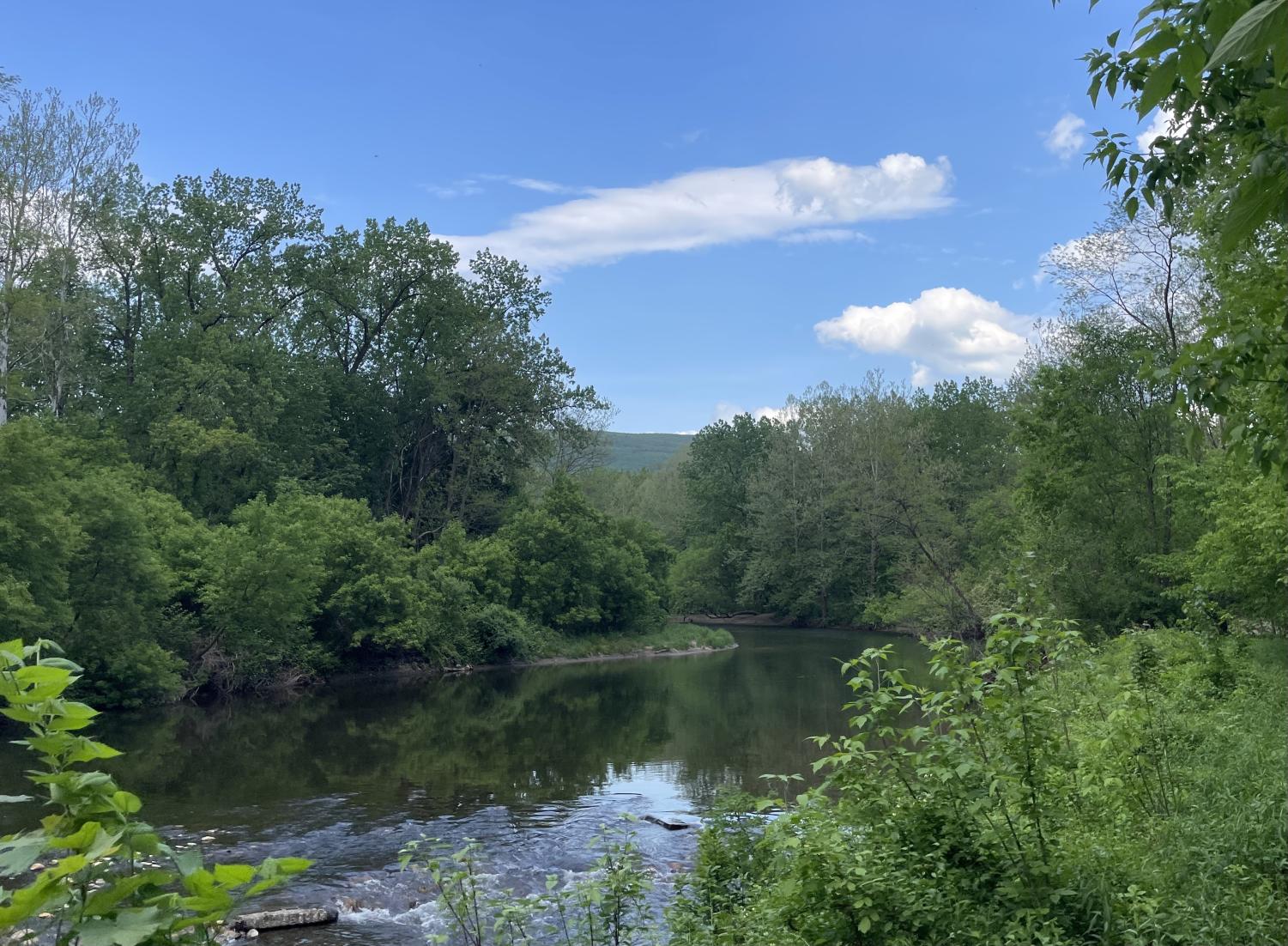 When former Director and Professor of Environmental Studies Tom Jorling — an architect of both the Clean Air Act and the Clean Water Act — recalled developing, reconciling, and finalizing the Clean Water Act, he remembered the extensive proceedings in the House of Representatives, the Senate, and the relevant committees therein. "It was a very long process," he said. "It occupied the entirety of the 92nd Congress."
Jorling served as minority counsel for the U.S. Senate Committee on Public Works before working at the College. The Clean Water Act, he said, was the culmination of a staunch commitment to protections against water pollution. 
"There was a determination in the Senate and House that something dramatic had to change if we were going to adequately control the continuing deterioration of water quality," Jorling said. "That's now what we're celebrating 50 years later." 
Oct. 18 marked 50 years since Congress passed the Clean Water Act through bipartisan negotiation, overriding President Richard Nixon's veto. Today, the Clean Water Act is still the primary federal statute that governs water pollution in the United States, but some of its goals — like making every body of water in the nation "fishable and swimmable" — remain unfulfilled in Williamstown. 
Town community members are leading efforts to address ongoing water quality issues. Former Professor of English and Environmental Studies Lauren Stevens founded the Hoosic River Watershed Association (HooRWA) in 1986 as part of a project commissioned by the Berkshire Regional Planning Commission. Thirty years later, Stevens remains an active volunteer and advocate with HooRWA.
Beyond initiatives to increase accessibility to the Hoosic and awareness of steps that individuals can take to protect river health, HooRWA routinely completes live stream monitoring for water quality indicators, such as E. coli levels and water temperature. 
According to Stevens, maintaining consistent water temperatures in spite of the warming climate is a vital way to keep local ecosystems stable, especially because the Hoosic is a cold water fishery. "Very often there are things we can do, like shading vulnerable areas," he said.
The Hoosic River also has high levels of polychlorinated biphenyl (PCB) contamination, stemming from the now-defunct Sprague Electric Company plant in North Adams — the plant that produced the capacitor that triggered the atomic bomb used on Nagasaki. HooRWA, however, made strides in tracing the source of PCB pollution and monitoring PCB levels in local rivers through collaborations with students and faculty at the College, Stevens said. "It was a Williams student who traced a source [of PCBs] to just one particular drainage ditch on a [Sprague Electric Co.] property on Brown Street [in North Adams], and students have been monitoring that site ever since," he said. "That marks considerable progress."
Associate Director of the Center for Environmental Studies (CES) and Lecturer in Environmental Studies Sarah Gardner has helped facilitate these collaborations through her class "Environmental Planning Workshop: Community-Based Project Experience," where students consult on environmental projects in the community — a collaboration between students and the community that dates back to 1984. The Hoosic River Recreation Assessment — a widely-referenced report evaluating the safety of the river — was an advent of one such partnership between HooRWA and Gardner's cohort of students in spring 2005. The project aimed to promote recreation and awareness of the Hoosic. 
Gardner echoed the importance of students and faculty supporting the work of community members. "[Stevens] has been a client many times," she said. "He knows so much, and he cares so deeply — but he can't do it all by himself. That's where we come in."
According to the report compiled by students, the Hoosic River is a "Class B, impaired" river, meaning that accessible parts of the river in Williamstown — like the Hoosic River Nature Trail behind Cole Field — are "generally fishable and swimmable" but can be hazardous "after sewage treatment plant releases." The report also notes that PCB contaminants collect in sediment, where they can be consumed by fish and small organisms and accumulate in the food chain.
River accessibility, Gardner emphasized, is an important factor in fostering community around the Hoosic. Recent initiatives, like Williamstown's new bike path, are also part of efforts to increase access to the Hoosic. 
Another such initiative, stemming from Gardner's fall 2009 and 2015 student cohorts, aimed to naturalize the concrete flood chutes in North Adams to maintain stable river temperatures and provide community members physical access to the river, which the flood control system blocked. "One of our big recommendations was to remove some of the flood chute to create access," she said. "Some of that work was actually done — [there's now] a big public park near the river in North Adams in that region. It wasn't only due to the class project, but I think our report helped kickstart that effort."
In recent years, federal legislation has also supported local movements to naturalize flood chutes in North Adams. "In December 2020, Senators [Ed] Markey and [Elizabeth] Warren led the effort … to develop a plan for authorizing a flood risk management project along the Hoosic River," a spokesperson for Markey wrote in an email to the Record.
While not a direct result of the Clean Water Act, Jorling described these efforts as part of a larger change from using waterways to dump waste to imagining how waterways can foster the community that he advocates for. "Communities that have revised the way they manage their waterways and adjacent shorelines have noticed a great sort of economic and social vitality," he said. "It's a chicken and egg phenomenon… Improving the water quality gives us a different orientation towards the water, and all of that has been very beneficial [in North Adams]."
With Rep. Jim McGovern (D-MA), Markey also proposed legislation aimed at increasing awareness and protections for the Green River, which runs through Linear Park near the College. 
Last March, the Environmental Protection Agency (EPA) worked with General Electric to remediate PCB contamination from parts of the Housatonic River in Pittsfield. "[General Electric] had a facility for many years in Pittsfield where PCBs were used and deposited into the river, which contaminated river sediments and some surrounding floodplains," Dave Deegan, a spokesman for U.S. EPA Region 1, wrote in an email to the Record.
According to a spokesperson for Markey, the settlement is "an important first step" in maintaining river. "Senator Markey believes it is important that companies are held accountable for cleaning up their historical pollution, which over the years has left communities and our environment at risk," Markey's spokesperson wrote.
In Massachusetts, the Clean Water Act is enforced by state legislation and implemented through local commissions. In Gardner's view, well-resourced local and state governments are key to actualizing the Clean Water Act's vision. "The impact of any piece of legislation depends on the implementation and the enforcement," Gardner said. "As with all environmental laws, that's where we fall down." 
Looking ahead, Stevens is optimistic about climate action, which he sees as the next step for protective environmental legislation. For him, the passing of recent bills like the Inflation Reduction Act was reminiscent of the momentum behind the Clean Water Act.  "Let's celebrate [the Inflation Reduction Act] because it happened," he said. "No, it wasn't enough for climate. But for the first time, I think it's somewhat similar to the optimism and the action of the 70s — with the appalling difference that there was not a single Republican who voted for them."
Jorling also noted key differences between the politics surrounding water quality and climate legislation. "In 1970, there was widespread recognition that water pollution was a growing and continuing problem, and there was agreement among all parties — political and other — that there was a very serious problem, and it needed to be addressed," he said. "Contrast that to climate change, and we still do not have agreement in many quarters, and certainly not in the political quarters between the major parties — that's a problem."
"Until we get that kind of agreement, it becomes very difficult for responsive legislation to be written," he continued. "We're stuck at step one in the legislative process."
Today, Jorling said that he is reflecting on the landmark Clean Water Act with "quiet pride" for the bipartisan cooperation that drove its passage. 
"It was a notable achievement, and one that the people should celebrate," he said. "I think it's something to reflect upon, and then ask: why can't we achieve similar goals and objectives today, and what's going to be necessary to create those conditions again?"