Middlebury to increase RA compensation to $9,600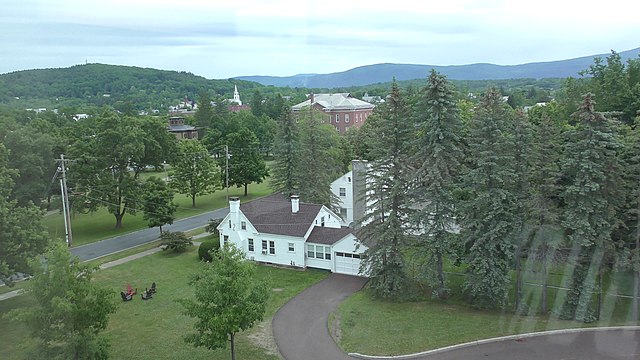 Middlebury College announced that it will raise compensation for resident assistants (RAs) to $9,600, which is equivalent to room cost for the 2024-25 academic year, according to The Middlebury Campus. The increase, which follows advocacy from student leaders of residential life, will happen incrementally over the next two years. At Middlebury, RAs serve as mentors and community leaders for first-years and sophomores.
The change — a 110% increase over the stipend for the 2021-22 school year — will raise Middlebury's RA compensation above that of equivalent positions at other NESCAC institutions that provide stipends or cover housing costs. RAs for first-year students at Tufts receive compensation roughly equivalent to $9,000, RAs at Wesleyan receive a minimum of $7,828, and RAs at Amherst and Colby receive $5,000.
At many schools beyond the NESCAC, the RA role is associated with free room and board — valued at around $11,600 per year on average for private colleges, according to a 2017 estimate by the Urban Institute.
Student residential leadership at Williams is structured differently compared to that of other NESCACs: Williams currently employs 51 Junior Advisors (JAs), who are paid $4,000 per year to advise and live with first-year students; 41 House Coordinators (HCs) and Community Coordinators (CCs), who are paid $3,000 per year and are responsible for individual upperclass residence halls; and four Residential Directors (RDs), who are paid $3,500 per year and are responsible for overseeing the HCs in their assigned campus neighborhood.
Unlike RAs at Middlebury and student residential staff at most other NESCAC schools, student residential leaders at Williams are not mandatory reporters and do not have disciplinary power. They also do not have required on-call hours, like those at Tufts, and are not prohibited from hosting parties or drinking alcohol, like those at Amherst. The proportion of paid residential life leaders to total undergraduate students is also greater at Williams than at any other school in the NESCAC, according to statistics on the undergraduate populations and the number of residential life staff at each institution.
Within the NESCAC, the position with responsibilities most similar to that of Williams JAs is at Bates, where each JA lives with 10-18 first-year residents and wields no disciplinary power. At Bates, JAs receive a stipend of $2,500.
The increase in RA stipends at Middlebury comes at a time of increased activism among residential life student employees across the nation. In 2017, the National Labor Relations Board ruled that RAs at The George Washington University qualified as university employees and therefore had a right to form a union.
The ruling also contributed to unionization efforts at similar institutions, including at Wesleyan University and Grinnell College. In June, unionized residential life leaders at Mount Holyoke won a pay increase from $4,400 to $7,493.
On Oct. 5, 95 percent of RAs at Barnard College voted to unionize. However, Barnard's administration declined to voluntarily recognize the union.